You've decided on hiring a roofing contractor to repair your roofing system, but before you plunge into a roofing project, ask yourself first: Do I actually need to have my roof repaired? One important factor to consider is the right timing–you'll need to make sure that repair really is the best solution to your system's issues instead of a total replacement. After all, it may be too late for repairs to actually make sense. Here's how you can tell: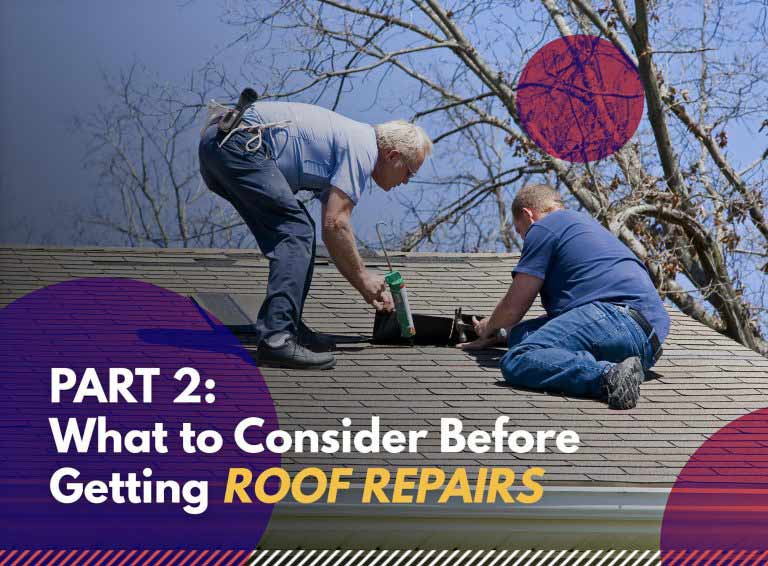 Roof Leaks.

Just because you have a leak doesn't mean you need a new roof. Most of the time, this problem can be remedied with a quick patch job by your roofing contractor. Of course, this will still depend on your roof's age. If it's fairly new with all the components still intact, then repairs are the way to go. The same is true if the leaks aren't so bad as to affect most of the rooms in your home.

Torn or Loose Flashing.

You probably already know that flashing covers the more vulnerable areas of your roofing system, including skylights, chimneys, vents and dormers. When their seals have broken, it will be easier for rainwater to seep into your home. Have your roofer recaulk the flashing as necessary to prevent roof leaks.  

Damaged Shingles.

Are your shingles cracked, dented or loose? You can easily deal with this issue by having your roofer remove the damaged pieces and install new ones in their place. This helps prevent leaks while prolonging the system's lifespan. This repair solution is only applicable when the damaged shingles cover just a small patch of your roof. If a large area of your system is damaged, you might do better with a replacement.
One other crucial thing to consider is your choice of roofing contractor. You need to make sure your contractor can provide quality and efficient repair services. Here's what to look for:
Licensed.

This makes them eligible to perform this kind of work in your area. A licensed roofer will be familiar with local building codes and regulations, and will most likely have nurtured a solid relationship with the area's suppliers and service crews. You want someone legit to work on your system, so hiring a licensed roofer is important.

Insured.

For your own protection, make sure they have the applicable insurance, including worker's compensation and liability coverage.

Certified.

Choosing a roofing contractor with manufacturer certifications can provide access to top-tier products and generous warranties, while ensuring exceptional workmanship that meets quality standards.
Keep these two essential  things in mind when investing in expert roof repairs to make the most of your investment.
In the final installment of our three-part blog, we take a closer look at what to expect from the roof repair process.
Muth & Company Roofing is a certified Master Elite Contractor through GAF servicing Columbus, Ohio and the surrounding area including Westerville, Delaware, Worthington, Dublin, Bexley, Gahanna, New Albany, and nearby communities. Muth & Company provides roofing installation services, as well as gutter installation, gutter replacement, gutter repair, attic insulation, skylight installation, and roof repair. We're proud to offer metal roofing installation and metal roof financing services.
We use quality, feature-rich products including GAF American Harvest Shingles as well as the full GAF roofing system to deliver superior protection and warranties. If you're in need of an experienced, trusted roofing or gutter company in the Columbus, Ohio region, don't hesitate to call Muth & Company for a free estimate at (614) 682-3060 today!