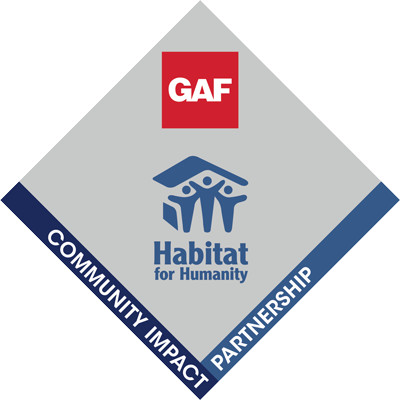 Building simple, decent, affordable housing requires many hands. That's why Muth & Co. is honored to partner with local businesses and individuals during the 2013 Home of Hope Build Blitz, sponsored by Habitat for Humanity MidOhio and Channel 10 WBNS-TV. In the span of just five days, from April 25th through April 29th, Muth & Co. and other corporate sponsors and volunteers will come together to build a beautiful new home for a local deserving family. To follow the progress of this project over the coming weeks, please visit Home of Hope Columbus.
Muth & Co. Roofing will be donating all Columbus roofing materials and related labor for installation of a top-quality roofing system on the Home of Hope. In addition, we'll also be contributing $5 to Habitat for Humanity MidOhio for every new "like" we receive on our Facebook page through April 30th, up to 200 new likes. Please click here now if you haven't yet liked our Facebook page, and you'll help us reach our goal of 200 new likes!
In 2012 alone, Habitat for Humanity MidOhio completed 22 local homes. We're proud to be associated with this community effort that proves once again we all can truly make a difference!