October Newsletter
Welcome to our October 2019 newsletter! Each month we'll be sending along helpful tips to keep your home and roof safe, events around Central Ohio your family will want to go see, and have a few laughs. Please pass this along to friends and family as well. And thank you for being a part of the Muth & Co. Roofing family!
Chad Muth on NBC4's Daytime Columbus!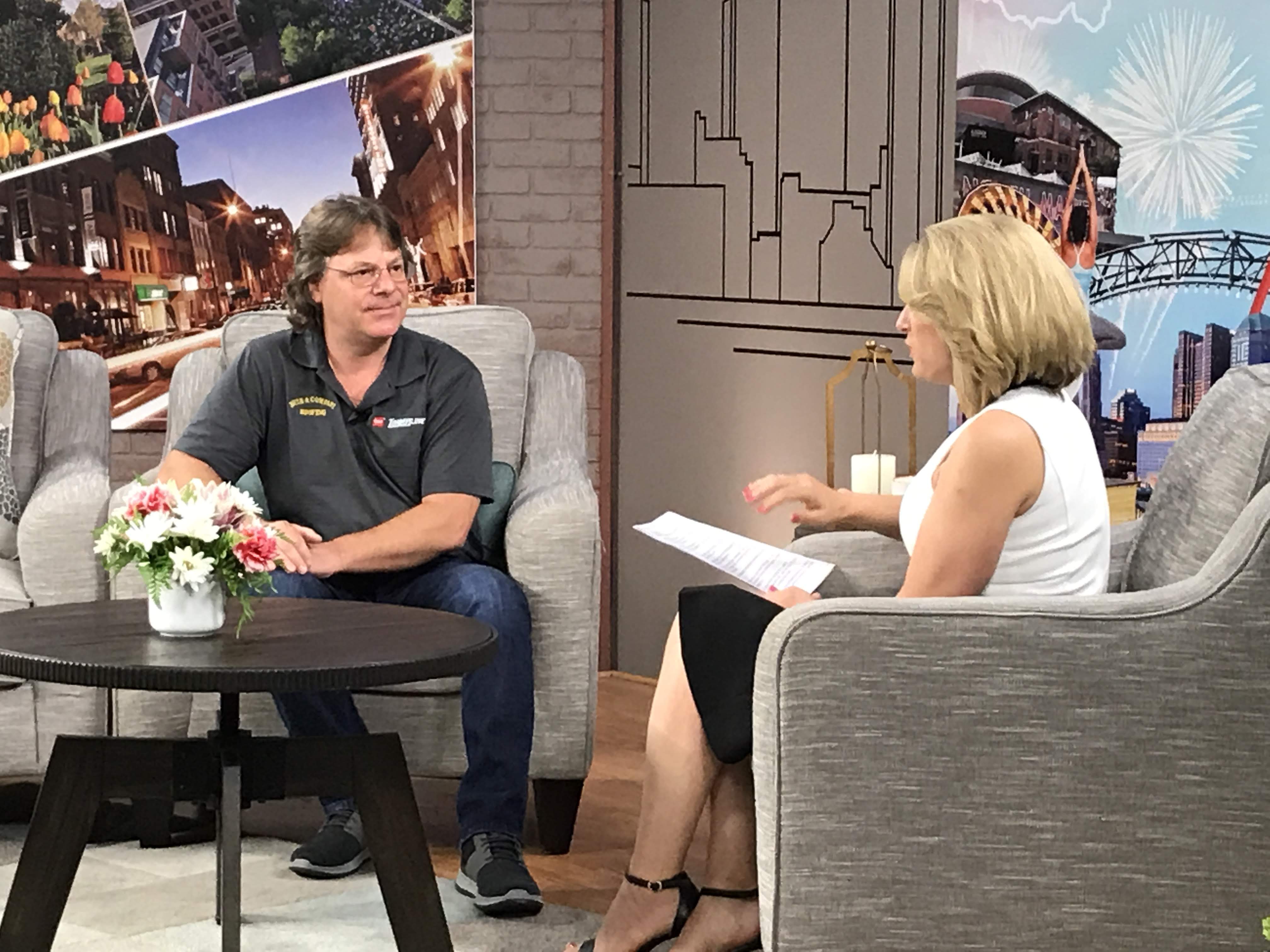 You would be surprised by how much gunk and grime collects in your home's rain gutters. Months and even years may go by before you realize that your gutters are clogged or in need of repair. Water damage to your home is the most recognizable reason of why rain gutter maintenance matters for your home.
NBC4 Daytime Columbus' Robyn Haines interviewed Chad Muth about Muth & Co. Roofing to find out more about about the Leaf Relief® gutter protection system.
This system reduces your gutter's need for maintenance by acting as a shield against leaves and debris. It is suitable for all gutter styles. Install this system and you will have a more worry-free experience with your gutters.
Muth Roofing Pumpkin Carving Contest

Now through Sunday 10/20/19 at midnight, local Columbus Ohio residents can upload a photo of their best pumpkin carving to the Muth Facebook page and enter the 2019 Muth Roofing Pumpkin Carving Contest on Facebook and Instagram.
The winner will receive tickets to A True American Haunt - Birth Of A Nightmare. This is a frightful annual fundraiser in October for Habitat For Humanity Fairfield County. Get your scare on with unique themes conceptualized and produced each year by award-winning Hollywood make-up artists.
Submit your pumpkin carving photos with #MuthRoofing
Prior to submitting your pumpkin carving photo on Facebook, you must first "Like" the Muth & Company Facebook page (otherwise your photo won't show up on the Muth Facebook page to be counted as part of the contest).
Prior to submitting your pumpkin carving photo Instagram, you must make sure your profile is public, tag @Muth.Roofing in your post, and use the hashtag #MuthRoofing in your post.
Vote for Your Favorite Pumpkin Carving
Share your carving photo to all your friends and family! Facebook and Instagram fans will be able to vote on their favorite carving by "liking" the carving photo. Voting will be open through Sunday 10/20/19. The winners will be announced on Muth Facebook page on Monday 10/21/19, and notified about the tickets.
Haunted House and Family Fun Fall Outings

Ohio State Reformatory Escape From Blood Prison
100 Reformatory Rd., Mansfield
75 miles from Downtown Columbus.

Wicked Forest
15111 St. Rt. 664 South, Logan Ohio – 1/2 mile trail through haunted woods in Hocking Hills
52 miles from Downtown Columbus


Horror Acres and Legends Of Horror
6995 Rt. 72, Springfield – haunted house and 5-acre corn maze
45 miles from Downtown Columbus


13th Floor Haunted House
Experience the world famous 13th Floor Haunted House, Columbus' legendary Halloween event.
2605 Northland Plaza Dr, Columbus, OH 43231


Columbus Zoo and Aquarium Boo At The Zoo
Enjoy all of the Halloween fun without the fright during the Columbus Zoo and Aquarium's annual Boo at the Zoo.


Dill's Greenhouse 19th Annual Fall Fun Festival
5800 Rager Rd., Groveport, OH 43125(614) 836-3700
Muth Family Recipe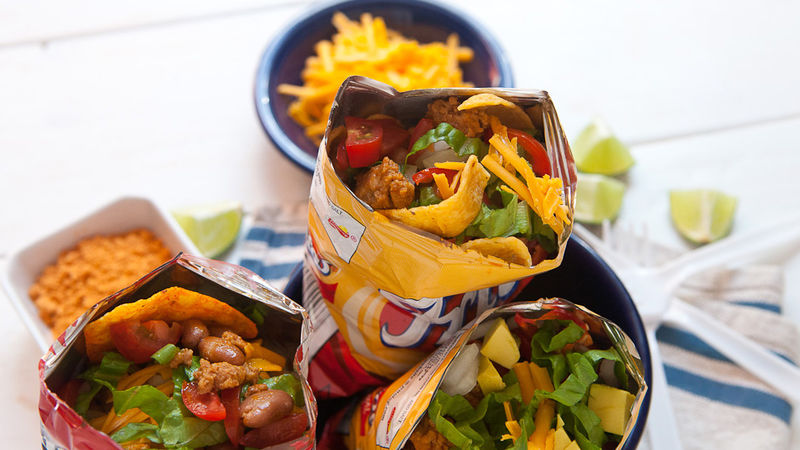 Walking Tacos!
Quick and travel-able for the Halloween haunters!
1 lb hamburger
Taco seasoning
Taco Fixings - tomatoes, onions, Lettuce, cheese, sour cream, salsa
Five (5) Personal Bags of Chips: Fritos or Doritos work the best
Brown meat with taco seasoning
Add seasoned meat and fixings directly to the bags of chips
Close bag and shake up mixture
Use a fork and enjoy!! Also no messy plates to clean up.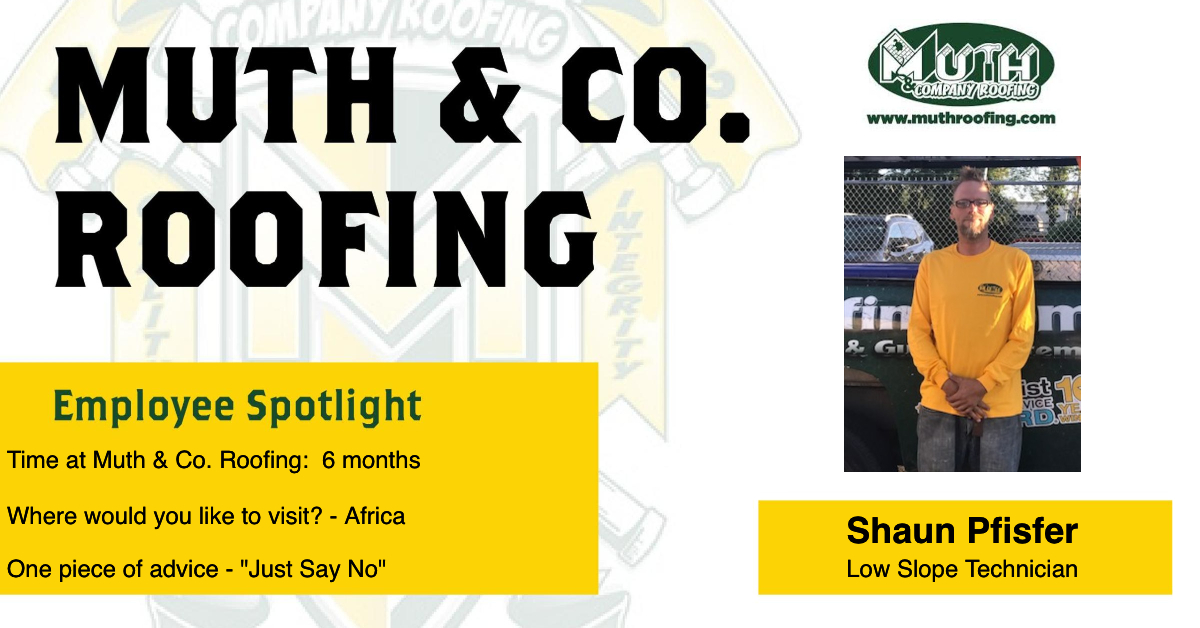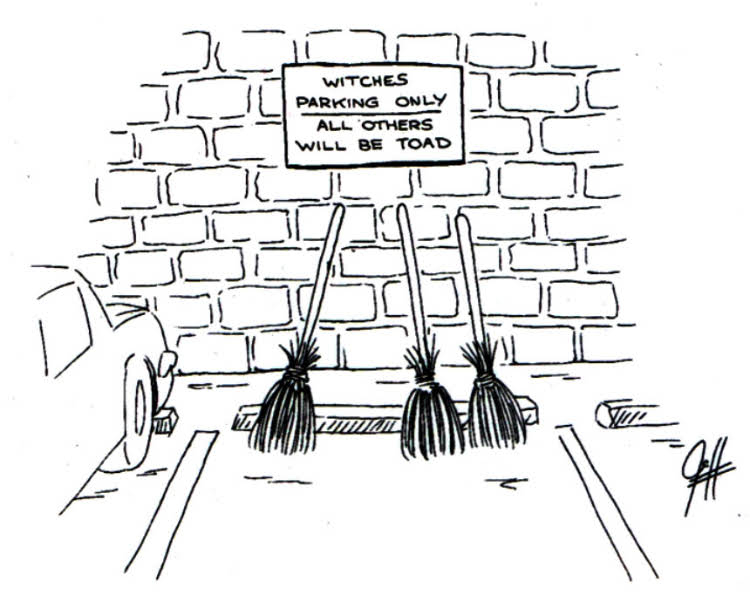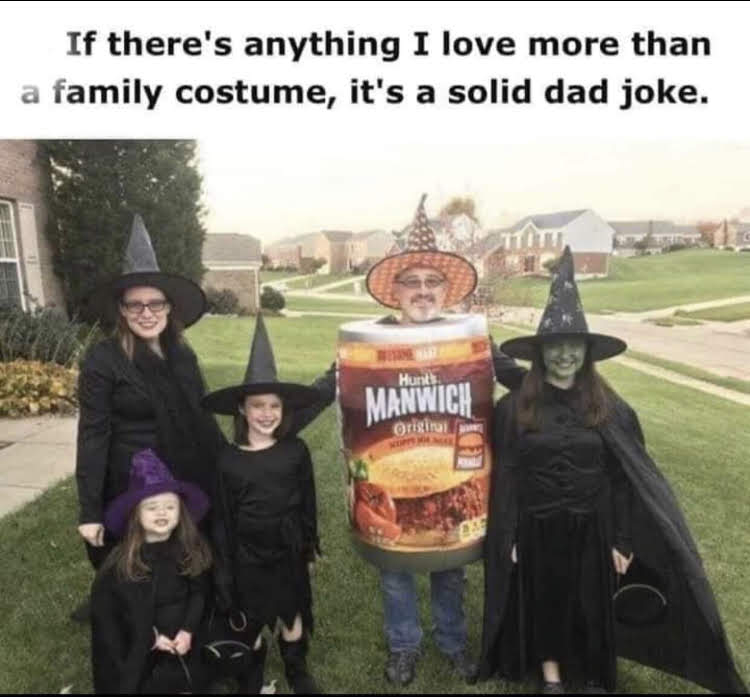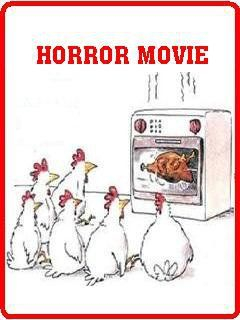 Muth & Company Roofing is a certified Master Elite Contractor through GAF servicing Columbus, Ohio and the surrounding area including Westerville, Delaware, Worthington, Dublin, Bexley, Gahanna, New Albany, and nearby communities. Muth & Company provides roofing installation services, as well as gutter installation, gutter replacement, gutter repair, attic insulation, skylight installation, and roof repair. We're proud to offer metal roofing installation and metal roof financing services.
We use quality, feature-rich products including GAF American Harvest Shingles as well as the full GAF roofing system to deliver superior protection and warranties. If you're in need of an experienced, trusted roofing or gutter company in the Columbus, Ohio region, don't hesitate to call Muth & Company for a free estimate at (614) 682-3060 today!