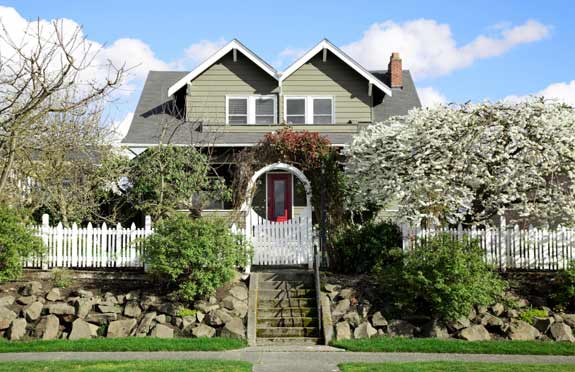 You can undo winter damage and keep your home in top shape with a spring maintenance to-do list.
Just follow these 15 items to check off your spring maintenance to-do list this spring. These list can be accomplished with little money and time.
In the end, it will save you big dollars in the long run. And all the while ensuring you're ready to enjoy a summer without the hassle of home repairs.
Here's our 15 items to check off your spring maintenance to-do list
Clean the exterior of the house (power washing)
Power wash the deck and clean patio furniture
Clean windows and screens; look for torn screens or broken seals on glass
Replace furnace filters
Clean any debris on & around your outside A/C unit
Trim back any plants that require spring pruning
Check and inspect sprinkler heads and outdoor water spigots for damage
Spring exterior travel path
Taking the time to perform a careful examination of the exterior of your home might reveal some surprising problems. Walk around your house and note these items.
Inspect your roof for missing shingles
Inspect gutters for storm damage
Loose deck spindles and loose decking
Any damage to A/C unit
Cracks in foundation
If you notice issues with shingles, loose gutters or flashing on your roof, contact Muth & Company Roofing immediately. Prompt, professional repairs are important to prevent more extensive damage from summer storms.
We also offer a convenient Care & Maintenance Program that includes an annual roof inspection and tune-up, plus gutter cleaning. It's an affordable way to get the peace of mind that comes from knowing that the best roofing contractor in Columbus is caring for your roof.  Give us a call at 614-882-0900.