TPO (thermoplastic polyolefin) is a single-ply roofing membrane that provides superior performance and strength at an economical price. Consisting of several different types of synthetics including a polymer base, polyester-reinforced scrim, and TPO compounded top ply, TPO roofing systems are durable and easy to install. With heat-welded seams and a white membrane, TPO offers long-term resistance to heat, UV, and fungi.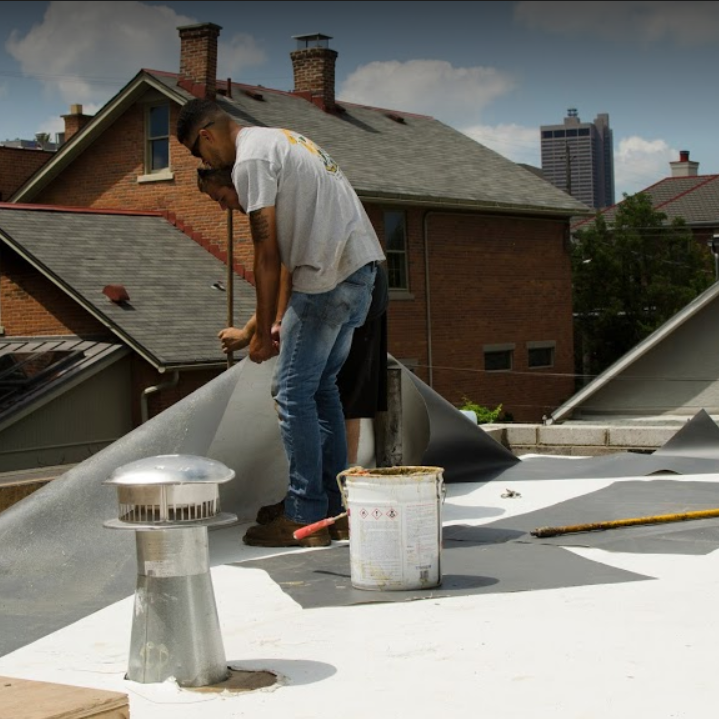 When is TPO Roofing Appropriate?
TPO roofing is a cost-effective, high-performance solution for commercial facilities as one of the fastest-growing roofing systems on the market. With increased durability and flexibility, TPO is made to withstand dirt, mold growth, and harsh weather. Its bright white, highly reflective surface deflects heat and UV rays, resulting in better energy efficiency and lower monthly energy bills during warmer seasons.
Installing and Maintaining TPO Roofing
Proper installation and maintenance can extend the life of your TPO roofing system, which typically lasts between 10-20 years. Because they are made of lightweight, wide sheets of material, installation is simple and less time-consuming than other types of roofing. With regular cleaning and preventive maintenance, you can maximize your TPO roof's lifespan.
But the keys to a long-lasting roof are the choice of product and precise, professional installation. Due to heat welding of the seams, TPO roofs require highly skilled installations to ensure proper longevity. At Muth and Company Roofing, our expertly trained, certified installers use only the highest-quality TPO materials from GAF and Verisco.
TPO Roofs vs. Rubber Roofs
While TPO roofs are an efficient option for many commercial facilities, rubber roof systems like EPDM and PVC also have their own benefits. While TPO is more reflective of heat radiation and costs less than EPDM or PVC, it also tends to have a shorter life span. PVC does not perform as well in cold climates, while TPO roofs can experience higher rates of deterioration in warmer areas due to excessive thermal or solar loading. To find the right roofing system, enlist an experienced professional who can help you determine the best roofing type and product for your needs.