Muth Offers Gutter Services Columbus, Ohio Homeowners Can Count On
As a homeowner, you must make many important decisions about the care of your home. Muth & Company Roofing can help you make those decisions easier by offering a one-stop solution for roof installation and everything related to your roof, including your gutters. We believe gutters shouldn't be an afterthought. Instead, we offer highly skilled gutter installers, quality materials, and the same outstanding customer service experience we're known for.
The Importance of Quality Gutter Installation
While gutters are most often "out of sight and out of mind," don't fall into the trap of underestimating the importance of quality gutter installation. Professionally installed gutters may be one of the most important investments you make in your home because of their ability to prevent all kinds of interior and exterior water damage.
Gutters are a crucial part of your roofing system

No roofing system is complete without gutters. Water in all forms can cause extensive damage to siding, windows, foundation, landscaping – and anything else in its path. Properly installed gutters carry water a safe distance away from your home, keeping water from infiltrating and causing leaks, basement flooding, and eventual structural damage. With many coordinating materials and colors to choose from, gutters can also be used to boost your home's resale value and enhance its curb appeal.
We are proud to install the Alu-Rex product line—the best on the gutter market. These products can be added to an existing rainwater management system or used to increase the durability and resistance of a new gutter. The Alu-Rex line includes two product groups: gutter guards, which are installed over the fastening system, and continuous hangers, which strengthen your gutter end-to-end while also serving as a shield to keep out leaves, debris, snow and ice.
Gutter Systems for New Installations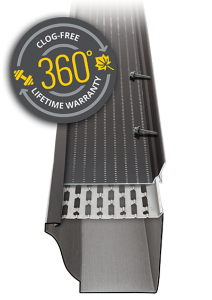 DoublePro® is the most advanced gutter filtration and support technology available. A unique design, it features two ingeniously perforated layers of industrial-grade aluminum that keep debris out of the gutter and rainwater flowing away from your home. We highly recommend that all our customers consider the advantages of this revolutionary Alu-Rex product before making a final decision on their gutter system.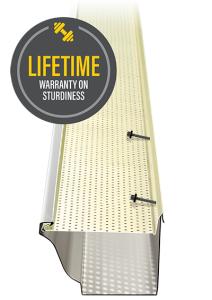 Our most popular gutter model by far is the T-Rex®, which can be installed on residential properties and commercial buildings. Perforated aluminum runs the length of the eavestrough, providing continuous protection and keeping it straight and free of debris.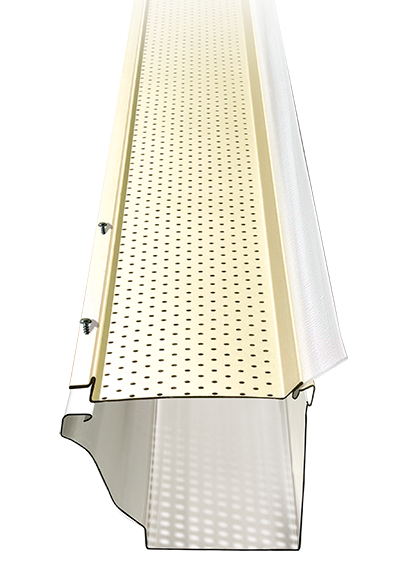 Gutter Guard for Existing Gutters
Looking for a solution for clogged gutters? GutterClean System® gutter guards are designed to be easier to maintain by letting the wind do most of the heavy lifting. Because their surface is made of perforated aluminum, debris sits on top, dries out, and is carried off by the breeze. Alu-Rex guarantees your gutters will stay clog-free for 40 years.
Would You Like to Spend Less Time Cleaning Your Gutters?
No one enjoys spending hours on a shaky ladder digging out leaves, twigs, and slime from their home's gutters. Hundreds of people across the United State get seriously injured each year while trying to clear their gutters. While it is important to keep the gutters clean, it makes more sense to keep leaves and debris out in the first place!
That's why Muth & Company is pleased to offer the Alu-Rex gutter protection system. No other gutter protection system in the Columbus area offers a more effective shield against leaves and debris in your gutters, so that water can flow freely without additional maintenance.
Alu-Rex is suitable for all gutter styles and withstands exposure to sun, wind, and weather extremes. The ideal time to install Alu-Rex is when your roof and gutters are replaced. If you're not doing a roof replacement but still want better gutter protection, ask Muth & Company Roofing to give you an estimate for a gutter protection system for your home. For the best gutters in Columbus, Ohio, residents turn to Muth & Company Roofing!
Request More Information About the Alu-Rex Gutter Protection System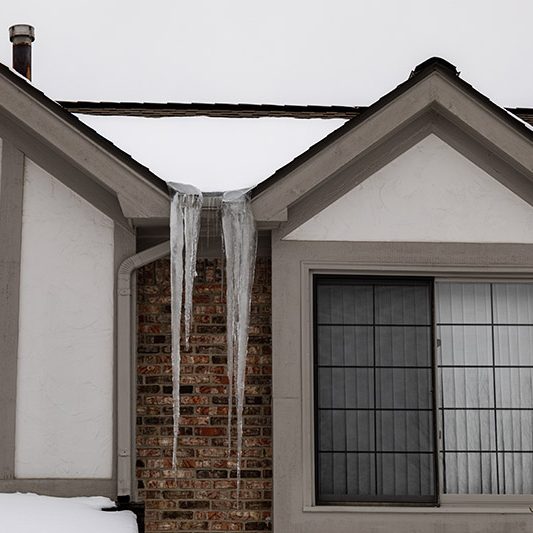 Gutter Repair
When your existing gutters give you trouble, your first call should be to Muth & Company Roofing. We offer a full suite of services when it comes to gutters in Columbus, OH. Our services range from replacement to repair or redirection of water flow and even include gutter guards and an optional yearly maintenance program, the Mr. Moose Roof Maintenance Plan. We would be happy to inspect your gutters at no charge and give you an estimate for any of your gutter needs.
Gutter Replacement
When heavy rains move into the Columbus area, hundreds of gallons of water will fall onto your roof. Rather than having large amounts of water pooling around your home, causing damage to the exterior and interior, you can avoid putting your home at risk with a quality Columbus gutter replacement. Properly installed gutters carry water a safe distance away from your home, keeping the water from infiltrating and causing leaks, basement flooding, and eventual structural damage.
With many coordinating materials and colors to choose from, gutters can also be used to complement your roofing system and enhance your home's curb appeal. We can demonstrate the many colors available to create a unique exterior when we provide you with a free gutter estimate.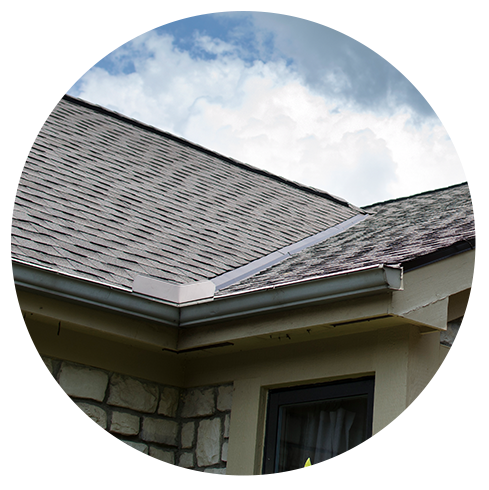 Subscribe to get the latest news, deals, and more
Signup for our free monthly newsletter. No sales pitch, just lots of great info, recipes, and a calendar of area events. And even a laugh or two!
Taking Care of Your Gutters: Gutter Maintenance
Benefits of Maintaining and Protecting Your Gutters
Ease of Maintenance
Muth & Company Roofing can install sturdy, effective Alu-Rex gutter protection to keep leaves and debris out of gutters. This will extend the life of your gutters and eliminate the inconvenience of having to clean your gutters frequently. Especially if you have trees nearby, gutter protection is a wise investment that keeps water in its place, flowing safely away from your home.
Long Life Span and Increased Protection
Your gutters won't suffer premature rusting when they are installed with protective covers. According to experts, maintaining and protecting your gutters can last twice as long as their expected life span. Gutter protection systems also prevent insects and stubborn pests from breeding in the gutter area.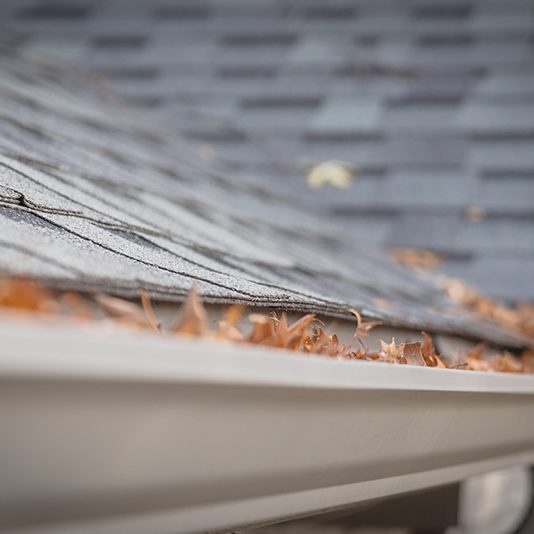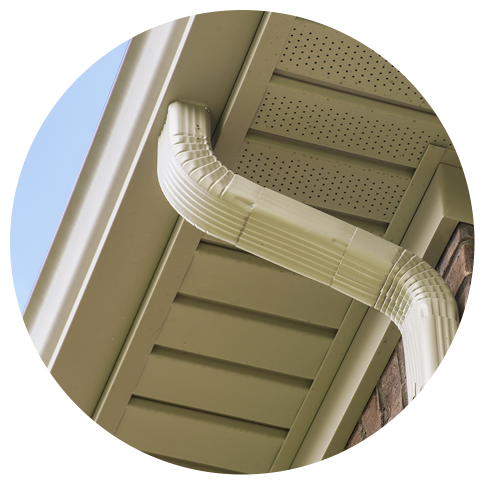 Price Range
Most people would consider low-priced items over expensive ones as they believe this helps them save more. However, experts say that purchasing inexpensive gutter protection systems may not always be a wise move. They usually break after a storm and you end up spending more for a replacement. The saying "you get what you pay for" still holds true, especially for substandard items in the market.
Take time to research your potential contractor. Try not to settle for too-good-to-be-true deals, and only trust established Ohio roofers and gutter contractors like Muth & Company Roofing for worry-free workmanship.
Practical Tips for Maintaining Your Gutters
Clean Your Gutters Regularly
Ideally, you should clean your gutters at least twice a year (autumn gutter cleaning should be a must), more so when there are a lot of trees hanging over your roof. You should also clear it up and inspect it for damage, but make sure to do it on a dry day when the bad weather has passed completely. Give special attention to possible clogs in the downspouts.
Or let Muth do it for you with the Mr. Moose Roof Maintenance Plan.
Clear Them Out
First, go up on your roof (or set a ladder on your gutter and stand on the steps) to clean up the debris on the channels leading to the downspouts. Use either a bucket attached to the ladder or a tarp on the ground, never hold something in your hand as that increases your risk of falling. Remove any decomposed pile of leaves and twigs as well as anything in the downspout to make sure nothing clogs up the system.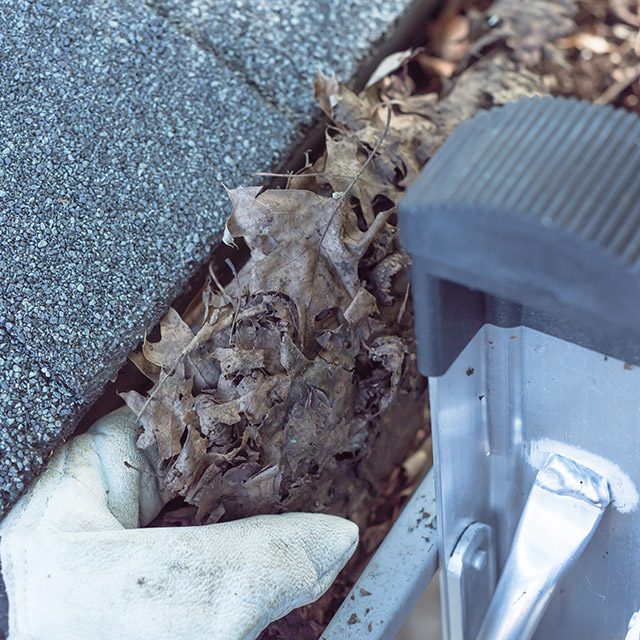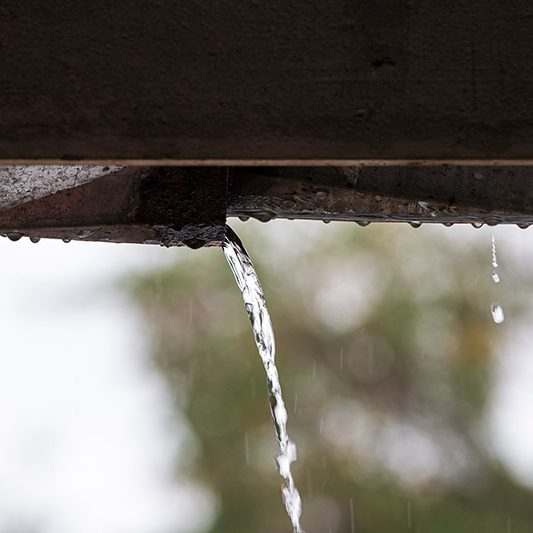 Wash, Rinse and Look for Leaks
After you have cleared your gutters, it is important to inspect them for any signs of failure or potential leaks. Some warning signs to look out for include cracks or holes in the gutter surface and wear in the caulk that holds the seams together. If you notice damaged caulk, it can be removed and replaced with a fresh application. However, if there is any other damage, it is best to rely on trusted professionals such as Muth & Company Roofing.
One way to inspect your gutters for leaks is to wash them with a hose. This will allow you to check the water flow and ensure that the downspout is not clogged. Additionally, you can use a power washer to clean the outside of the gutters, as long as you have secured them with screws or new spikes. It is important to use caution when using a power washer to clean the gutters, as too much pressure or hitting them at too high an angle can cause damage to the gutters or even blow shingles off of the roof.
Benefits of Wider Rain Gutters
Wider Rain Guters have a Larger Capacity to Handle the Rainwater
Some roof layouts are more complicated than others depending on the size and type of the house built. Wider rain gutters will prevent standing water and flooding around the perimeter of the house's foundation. If you need a custom gutter system in Columbus, Ohio, then larger gutters are going to not only fit better but also perform better.
The 6-Inch Gutter Offers Greater Protection for Your House
It is not only more durable but also has a longer lifespan than 5-inch gutters. The 6-inch rain gutter will last longer because it has a greater capacity to handle heavy rainfalls and snow runoff. This may occur on shaded roofs during winter months when the snow melts and refreezes.
Your Home has a More Striking Look with Wider Rain Gutters
Choosing large gutters is not just a practical decision. They also give a unique aesthetic to your home. They can be really striking looking, especially when combined with the right type of material. Contact your Ohio gutter contractors at Muth & Company Roofing to find the perfect fit for you, because sometimes, size does matter.