Are you or someone you know looking for job opportunities in, or around Columbus, Ohio?
Happy New Year from Muth & Company Roofing!  We are looking to start 2022 off right by expanding our team.  We are looking for motivated, hardworking, eager to learn people to join our family at Muth & Company roofing in 2022. With over 30 years in business in the Central Ohio area, we believe that "people" are the core of running an industry leading business which holds customer service to the highest of values.
We are currently looking to add the following positions: Production Assistant, Sales Consultant, Repair Estimator, Quality Control, Repair Supervisor, and Repair Tech. Don't wait and get your 2022 off to a great start by applying here:
Check out our current job openings below, and apply today!
Job requirements:
Must be at least 18 years old
Willingness to learn
No experience is required, but is helpful
Job Description:
Complete roofing repairs, gutters, insulation and more.  A fun career where your office view is changing daily.
Work in field under repair supervisor
Load/Unload trucks
Work on repair jobs on homes
Enter paperwork on IPAD
We service the following areas, so if you're looking for work in Columbus, Westerville, Bexley, or any other location listed, apply! Click on a location for more information about that area.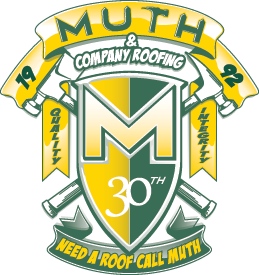 Muth & Company Roofing is a team, and proud of it.
Want to join our team? Apply for a position today!
Fill out the job application, and submit your resume (if applicable) via the form below. If you have any questions, please send an email, or fill out our contact form here.