Are you or someone you know looking for job opportunities in, or around Columbus, Ohio?
We are looking for motivated, hardworking, eager to learn people to join our family at Muth & Company roofing. With over 30 years in business in the Central Ohio area, we believe that "people" are the core of running an industry leading business which holds customer service to the highest of values.
We are currently looking to add the following positions: Production Assistant, Sales Consultant, Repair Estimator, Quality Control, Repair Supervisor, and Repair Tech.
Check out our current job openings below, and apply today!
Job requirements:
Prior roofing experience required
Must have a valid driver's license
Ability to speak with and explain complicated roofing situations to customers
Competent with iPad/similar style tablet
Experience with PDF expert is a plus
Being bilingual is a plus
Job Description:
If you're looking for a fast pace upbeat career then look no further than the repair estimator position! Our repair estimators meet with a variety of different customers around the Central Ohio area with a constantly changing office view. This position specializes in diagnosing difficult leaks and providing customers with a repair estimate for their remedy. Muth & Company Roofing repairs consist of everything from basic shingles repairs, gutter replacement, attic insulation, correcting inadequate attic ventilation to re-building historic box gutters. Apply today to join Mr. Moose's team.
Job Benefits
Competitive industry compensation and benefits package
Continuing training and upward mobility
An ever-changing office view, the best in town
Company activities and holiday parties
Requisitos de trabajo:
Se requiere experiencia previa en techado.
Debe tener una licencia de conducir valida.
Compensación de la industria competitiva.
Competente con ipad/tableta de estilo similar.
Experiencia con PDF experto.
Descripción del trabajo:
Si está buscando una carrera optimista de ritmo rápido, ¡no busque más allá del puesto de estimador de reparaciones! Nuestros estimadores de reparación se reúnen con una variedad de clientes diferentes en el área central de Ohio con una vista de oficina que cambia constantemente. Esta posición se especializa en diagnosticar fugas difíciles y brindar a los clientes un presupuesto de reparación para su solución. Las reparaciones de techos de Muth & Company consisten en todo, desde reparaciones básicas de tejas, reemplazo de canaletas, aislamiento del ático, corrección de la ventilación inadecuada del ático hasta la reconstrucción de canaletas de caja históricas. Solicite hoy para unirse al equipo del Sr. Moose.
We service the following areas, so if you're looking for work in Columbus, Westerville, Bexley, or any other location listed, apply! Click on a location for more information about that area.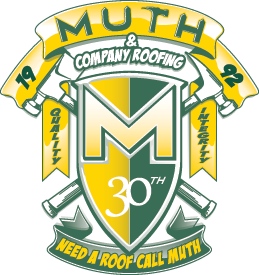 Muth & Company Roofing is a team, and proud of it.
Want to join our team? Apply for a position today!
Fill out the job application, and submit your resume (if applicable) via the form below. If you have any questions, please send an email, or fill out our contact form here.