Damaged Roof?
Call the Local Experts for Roof Repair in Columbus, Ohio
When your roof suffers major damage due to weather-related events, or if it should spring a minor leak, don't attempt to fix the problem yourself. This could lead to more serious issues and even personal injury. It's just not worth it in the long run. Instead, let the skilled roof repair specialists at Muth & Company Roofing handle your Columbus roof repair needs.
In the event of storm damage, our professional crews can quickly secure vulnerable areas to prevent further harm, then plan for permanent roof repair in Columbus that will protect your family and property. We can also document the damage and assist you in filing a homeowner's insurance claim.
Expert Repair of Shingles and More
Muth's highly trained staff possesses decades of combined experience in caring for roofs right here in Central Ohio. We understand our local weather patterns, we stay on top of the latest industry developments, and we carry proven products from the best manufacturers. With this knowledge, we can tackle any type of damage to a roof. We can repair even the most complex roofing issues and will take great care to ensure the repairs blend with the material and color of your existing roof line.
We Repair Chimneys Too
Muth & Company can take the steps necessary to ensure your chimney is in good repair, keeping your home safe and energy-efficient.
Don't Procrastinate Roof Repair - Problems Only Get Worse
Never procrastinate on chimney or roof repair in Columbus, Ohio. Left unattended, these problems will only get worse, causing much more extensive and costly damage to ceilings, walls, insulation, structural components, and more. For prompt and professional roof repair, the choice is the experts at Muth & Company Roofing.
Everything You Need to Know About Roof Repairs
DIY or Professional Contractor?
Should you handle roof repairs yourself? While the idea of DIY roof repair may be tempting, it's also likely that the money you save will be used to fix the mistakes you make along the way. That's why it's generally a good idea to hire a professional roofing contractor from the beginning.
Professionals Keep Your Roof Repairs Safe
Taking on repairs can be especially daunting to an untrained homeowner. Repairing a roof can be a challenging task that requires more than watching how-to videos or reading a few maintenance books to complete successfully. A pro will know how to do the job safely and efficiently while complying with building codes and safety standards.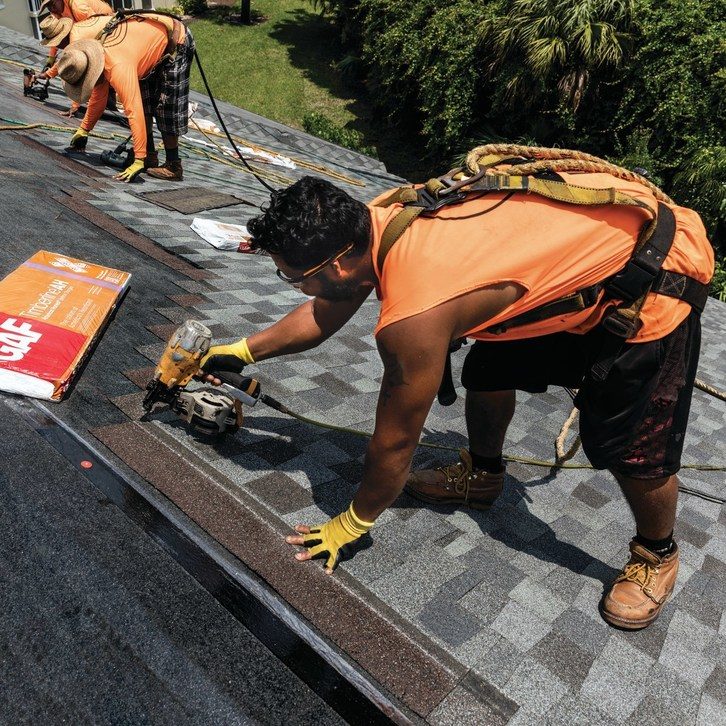 Professionals have experience with roof repairs
Choose a contractor who can fix your roof the first time around. Roof repair for leaks requires precise work and is risky to attempt if you don't have the necessary experience. A roofing professional will be familiar with every aspect of the roofing work, as well as the techniques to employ. After inspecting your system thoroughly for wind, hail, or sun damage, they'll work on the applicable solutions.
Professionals will help save you money on your roof repair
DIY roof repair is rife with potential errors, which are often costly to fix. Hiring a pro will save you a significant amount of money. They know which materials are best for the job. Plus, they have the necessary tools and equipment to carry out the work. This ensures that no unnecessary damage is done to your home during the course of the project.
Subscribe to get the latest news, deals, and more
Signup for our free monthly newsletter. No sales pitch, just lots of great info, recipes, and a calendar of area events. And even a laugh or two!
What to Consider Before Getting Roof Repairs
How can you tell if your Columbus roof needs to be repaired? One important factor to consider is the right timing-you'll need to make sure that repair really is the best solution to your system's issues instead of a total replacement.
Here's how you can tell your home's roof needs a repair:
Your roof is leaking
Just because you have a leak doesn't mean you need a new roof. Most of the time, this problem can be remedied with a quick patch job by your roof repairs contractor. Of course, this will still depend on your roof's age. If it's fairly new with all the components still intact, then repairs are the way to go.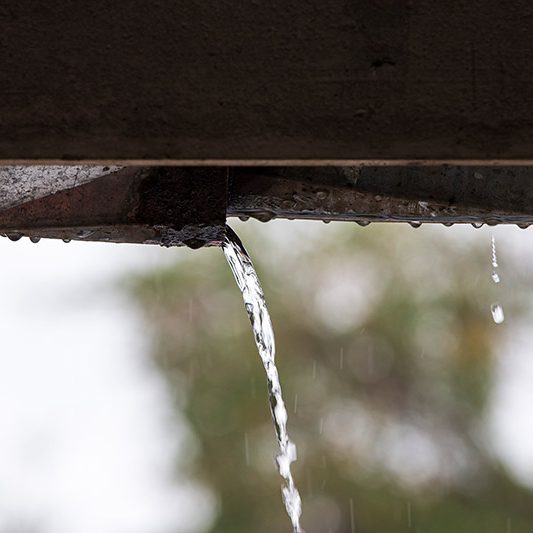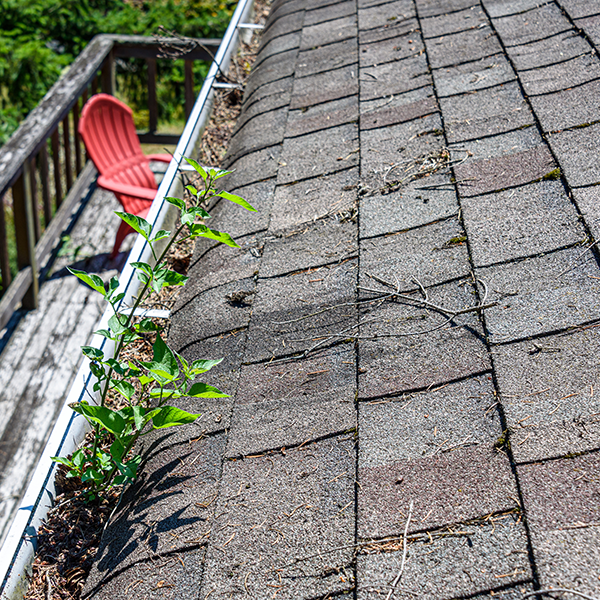 Torn or loose flashing is visible from a walk around your home
You probably already know that flashing covers the more vulnerable areas of your roofing system, including skylights, chimneys, vents, and dormers. When their seals have broken, it will be easier for rainwater to seep into your home. Have your roofer recalk the flashing as necessary to prevent roof leaks.
Seen and unseen damage to shingles
Are your shingles cracked, dented, or loose? You can easily deal with this issue by having your roofer remove the damaged pieces and install new ones in their place. This helps prevent leaks while prolonging the system's lifespan. This repair solution is only applicable when the damaged shingles cover just a small patch of your roof. If a large area of your system is damaged, you might do better with a replacement.
Choose your roof repair contractor carefully
Another crucial thing to consider is your choice of roof repair contractor. You need to make sure your contractor can provide quality and efficient repair services. Look for someone who is licensed, insured, and certified, like Muth & Company, your trusted Ohio roofing company.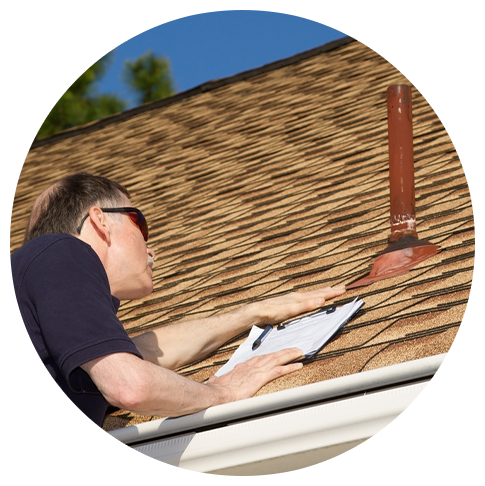 Knowing how the roof repairs process works will help ensure that your project runs as smoothly and as efficiently as possible. Roof repair in Ohio is a complex and sometimes expensive job, so it should be done right the first time. Here are some of the things you should expect during the roof repairs process:
Convenient roof repair consultation
A trusted roofing contractor will arrange for an estimator to visit your home at a time convenient for you.
Comprehensive roof inspection
A comprehensive inspection of your roof's condition will examine every inch of your roofing system for signs of weather damage and any problem areas, like leaks.
Smooth insurance claims assistance
If your insurance covers roof damage, your contractor can guide you through every aspect of the claims process, including coordinating with the insurance adjustor and submitting documentation.
Your contractor will provide you with a roof repair contract including the project's timeline, cost of materials and labor, payment details, and other crucial factors.
Acquisition of building permit
Our technicians will acquire all necessary building permits before work starts on your roof.
Thorough home preparation
Make sure to cover furniture and other belongings to protect them from dust. Practice the right safety procedures, especially when it comes to your pets and younger children.
Your roofer should be able to work on your roof in the safest and most efficient way possible.
Cleanup and debris removal
Roof repairs can be a messy job-make sure your roofer has provided measures that help protect your home from unnecessary damage and debris.