Helping Our Community with Habitat for Humanity
Muth & Company is committed to giving back to the communities where we live and work. We are active participants in Habitat for Humanity Mid-Ohio projects throughout the Columbus and Franklin County area.
We believe in providing affordable housing to those in need, and in fostering strong community relationships. Building simple, decent, affordable housing requires many hands. We've joined with individuals and other businesses to prove that we all can make a difference. To learn more about how you can get involved, visit here.
We complete approximately 30 jobs a year in conjunction with Habitat for Humanity. We are their preferred roofer. By donating our time and talent to this important cause, we are helping our neighbors to get a great start on homeownership! We encourage you to participate with us, as a donor or volunteer. Visit Habitat for Humanity Mid-Ohio for details.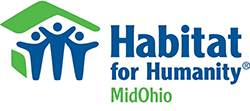 In April 2013, we joined with Habitat for Humanity Mid-Ohio and Channel 10 WBNS-TV for the Home of Hope project. Together with other sponsors and an army of volunteers, we built a home for a family in need in just 5 days. Muth & Company Roofing and GAF were proud to donate all the roofing-related materials and labor. As an added gift, we contributed over $700 in cash to Habitat for Humanity Mid-Ohio for every new like we received on our Facebook page during the build!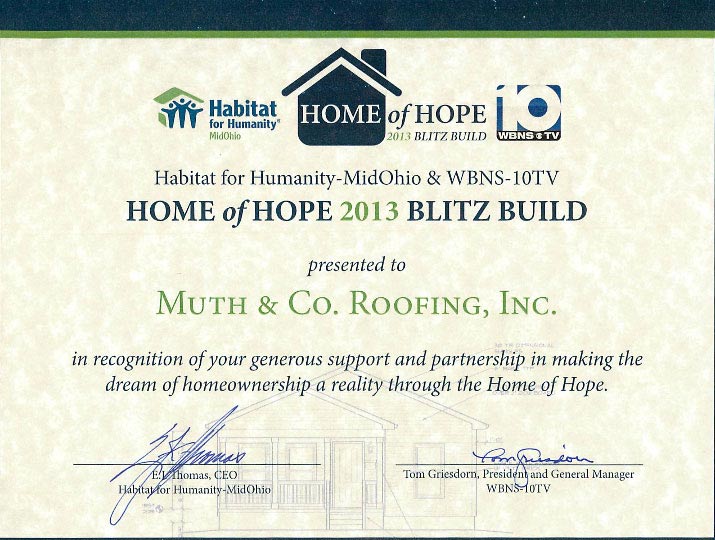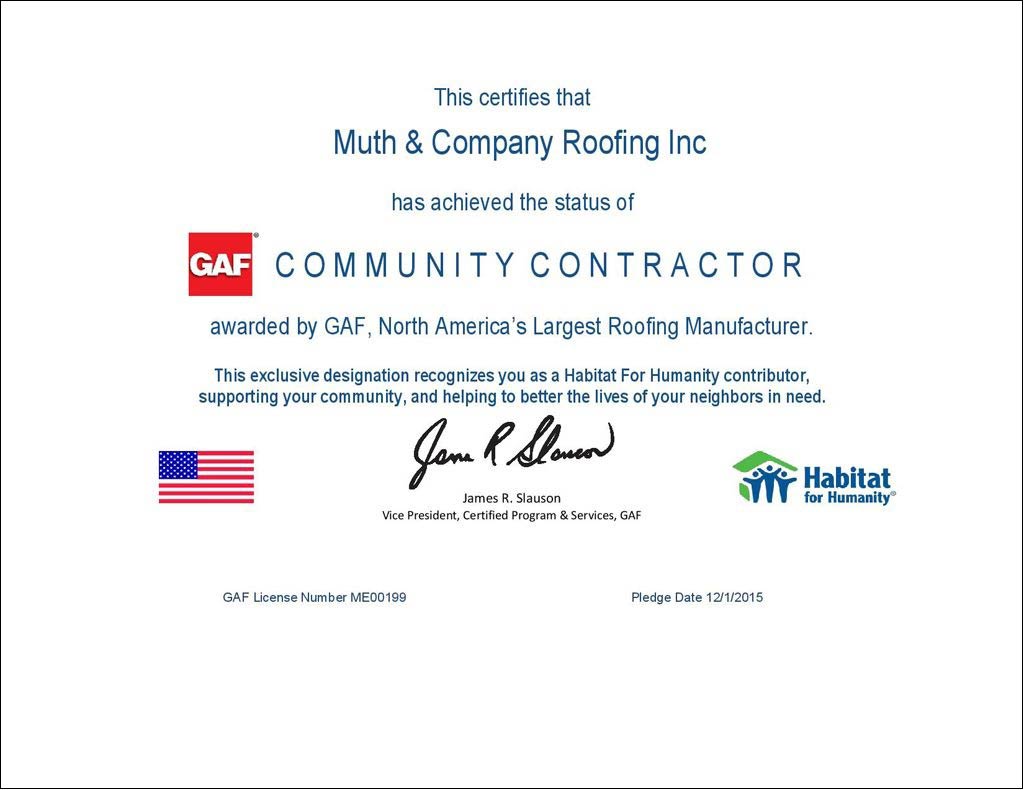 Muth Roofing & Company also participated in Habitat for Humanity's Build Like a Girl project. We also donate to many other community projects. We do at least two free roofing projects every year, with others being completed with special pricing.