How to Know When You Need a New Roof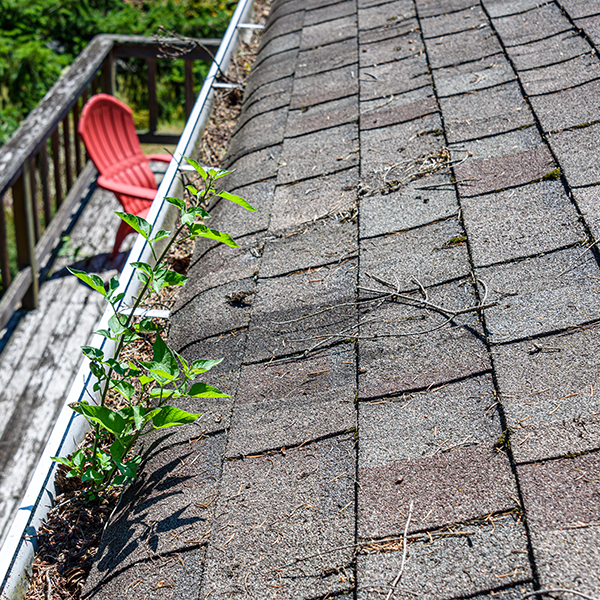 Many homeowners who call us know that their roof is coming to the end of its service life, but aren't sure how much longer it will last. Others are taken by surprise when their roof springs a major leak because they were unaware of earlier signs that it can no longer provide the protection they need. No matter the situation, Muth & Company Roofing can help.
As one of the most experienced roofing companies in Columbus, Ohio, we've seen it all and we know how to fix it all! In many cases, we can make repairs that will extend the life of your roof for several years. However, there comes a time when a roof is damaged beyond reasonable repair, or it has simply worn out and replacement is the only option. At times like this, it's good to know we're the Columbus, Ohio, roofing professionals more local residents and commercial business property owners have called on than any other.
There are several signs that indicate a roof may have issues and needs to be repaired or replaced. To avoid surprises, we recommend an annual inspection by Muth & Company Roofing to find and diagnose the cause. Our Mr. Moose Maintenance Plan includes routine inspections and repairs by our team to prevent small issues from becoming major problems.
1. Ceiling spots. Stains on your ceiling may be caused by roof leaks. Keep in mind that water often travels, so the location of a leak may not be directly above a ceiling stain.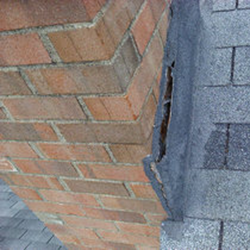 2. Damaged flashing. Problems with flashing, the metal strips around vent pipes, chimneys, windows, and skylights, are the source of a great majority of roof leaks. Causes may be weather, improper installation, or age.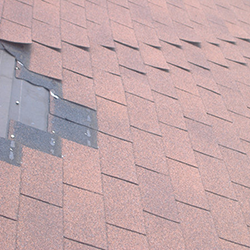 3. Missing shingles. Shingles that have been blown off a roof by wind must be repaired quickly. We can help you determine if you should file a homeowner's insurance claim to cover the repairs.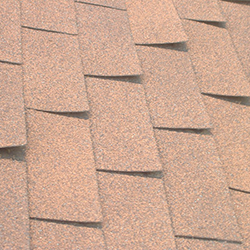 4. Worn shingles. Shingles that are cracked, blistered, curled or excessively worn must be replaced to avoid leaks.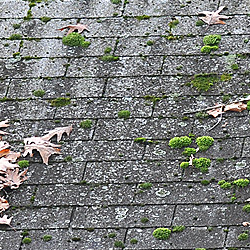 5. Excessive algae or moss growth. These tiny organisms can break down the structure of a shingle and trap moisture on its surface, causing premature aging.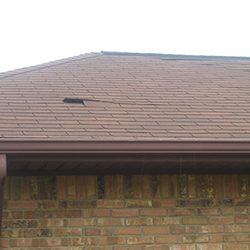 6. Buckling, warping, or sagging roof deck. The roof deck is the foundation of your roof and must be free of rot and structural damage. We can make repairs to the decking prior to installing a new roof.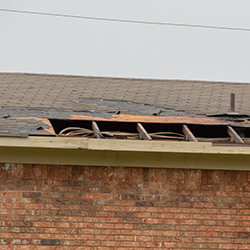 7. Storm damage. If the damage stems from a recent severe weather event such as a hailstorm or tornado, consider replacing the entire roof. Often there is a level of damage that extends below the surface. This is the time to contact your homeowner's insurance company. You may have insurance coverage that will cover part or all of the cost.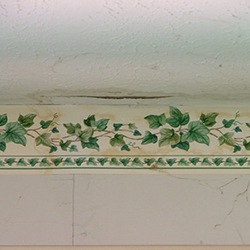 8. Moisture infiltration. Discoloration of walls and brown stains on the ceilings are a clue that you may have a roof leak. If the leak is small, a minor repair may be all you need. Damaged or soft underlayment may require a complete roof replacement.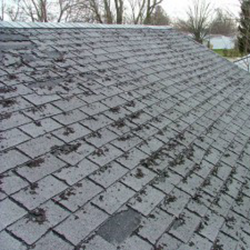 9. Age. Your shingles age may be the deciding factor on whether you repair or replace your roof. Asphalt shingles, the most commonly used roofing material, should last 20 years or more with premium varieties lasting longer.
If you discover any of these problems, there's no need to worry. Simply contact Muth & Company, the roofer Columbus area residents rank #1 among all roofing companies in the area, for a professional inspection and honest guidance regarding what to do next.
Call Us for a Free Estimate
Call Muth & Company Roofing today at (614) 682-3060 for a FREE estimate on Columbus roof repair or Columbus roof replacement.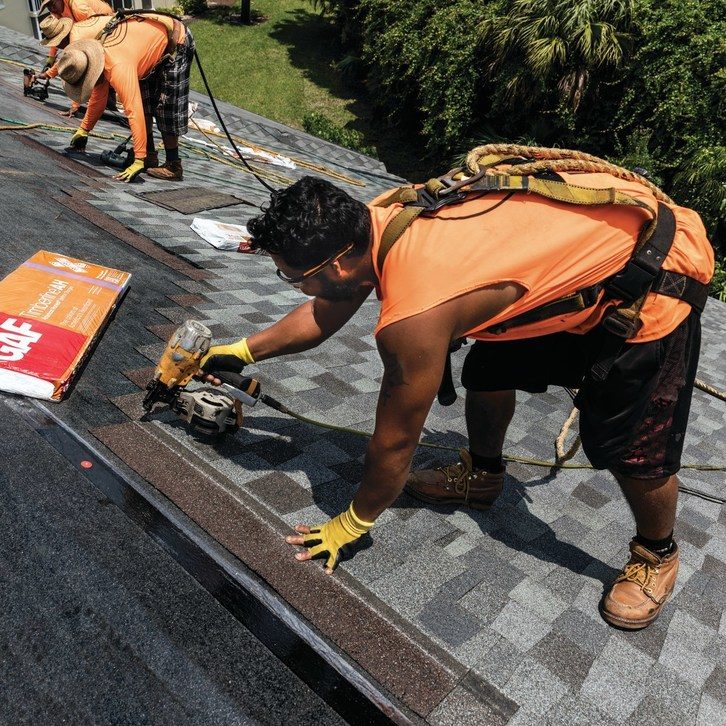 Subscribe to get the latest news, deals, and more
Signup for our free monthly newsletter. No sales pitch, just lots of great info, recipes, and a calendar of area events. And even a laugh or two!
Take Care of Your Roof for a Longer Lifespan
New homeowners should follow these tips to get ready in the event that problems arise with the roof.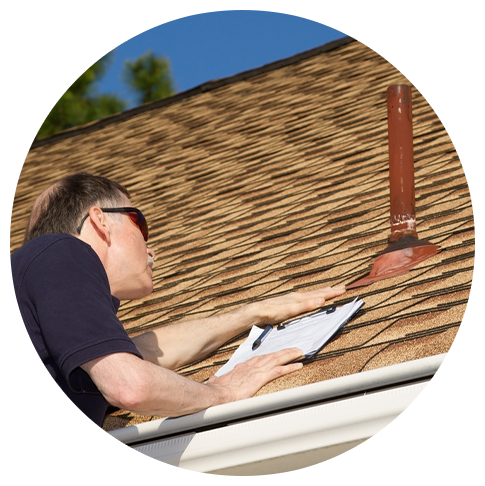 Have the roof inspected before purchasing a home
When buying a home, one of the most important aspects to consider is the condition of the roof. The home inspector doesn't always climb up to inspect the roof closely, so potential problems may be overlooked. We recommend requesting a professional roof inspection be carried out by the seller. A professional inspector will be able to identify any underlying issues such as leaks, cracks, and other types of damage that may not be immediately visible. They can also provide an estimate of the remaining lifespan of the roof, which is critical information for budgeting and planning for future repairs or replacement. By having the roof inspected by a professional, a homebuyer can make a more informed decision about the property and negotiate with the seller if any issues are found.
Enroll in a care and maintenance program
Knowing as much as possible about your roof is crucial for maintaining peak performance. If you have already purchased your home and have not yet had a professional roof inspection, we suggest considering our Mr. Moose Maintenance Plan, which allows you to get maintenance done while the inspection takes place.
Taking care of problems when they are small will keep those problems from becoming big. For a very reasonable annual fee, Muth & Company offers Mr. Moose Maintenance Plan. Every year, we will contact you to schedule a complete roof inspection and check-up. What better way to start off life in your new home than with the peace of mind that comes from knowing your home and belongings are protected?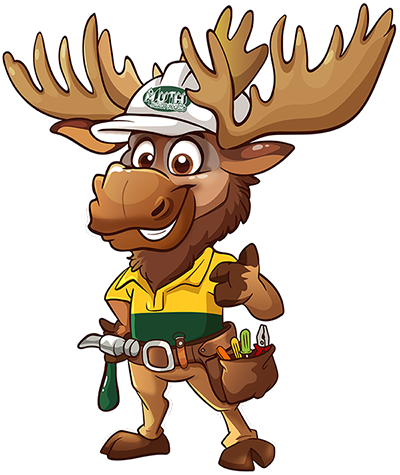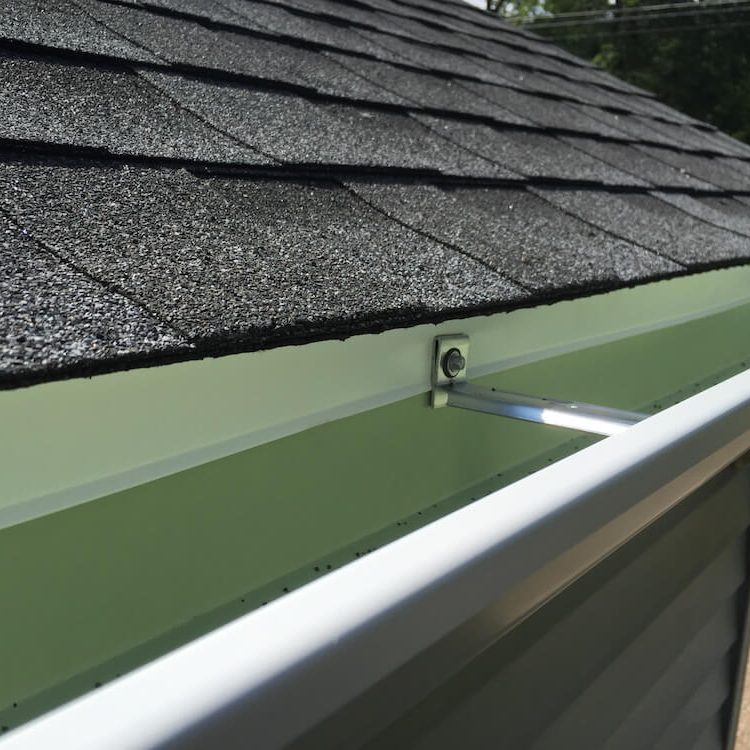 Understand all shingles are not created equal
Basic 3-tab roof shingles work well if you are on a budget, but they are not your only option. Designer shingles combine style and function. And the design of specialty shingles is for a specific purpose, such as impact resistance or energy efficiency. Educate yourself or ask our expert roofing consultants on the different types of roofing materials available so you'll be able to pick the right one for you.
Be able to know trouble spots
There are certain points on a roof that are more apt to leak, such as around flashings, gutters, and skylights. Your trusted Ohio roofer will teach you what to keep an eye out for to prevent those leaks.
You should know and understand the basics of roof systems.
So when the time comes that your roof needs fixing, you'll truly know what to do.
To help you get to know your roof systems better, we at Muth & Company Roofing want you to understand three of the most basic roofing terms: the fascia, the soffit, and the deck.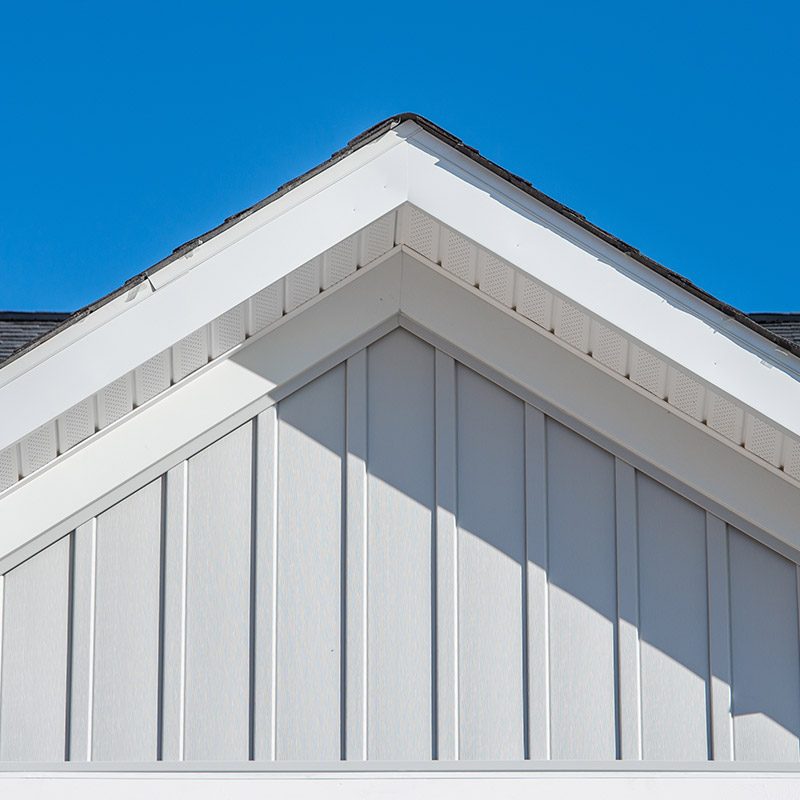 The fascia is located between the end of the rafters and the gutters. Gutters attach to the fascia. It is the horizontal flat board you see at the eaves. It's responsible for covering the rafters or the edges of the roof.
In terms of function, it serves to protect the rafters against the outdoors and different weather conditions, avoiding water infiltration and damage. It contributes to your home's curb appeal as having fascia boards can give your home a sleeker look from the outside.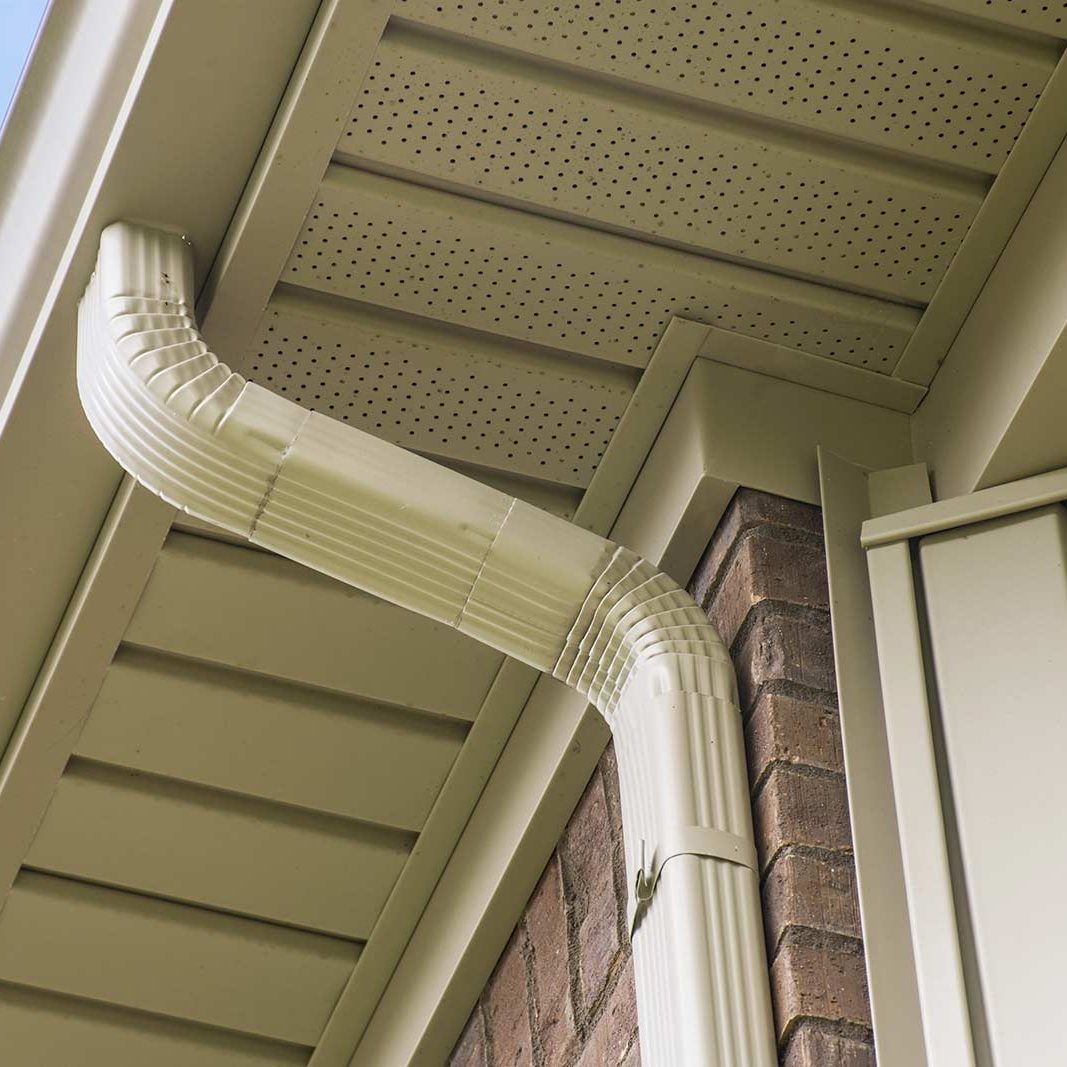 The term soffit comes from a Latin term that means "to fix underneath" and a French term that means "formed as a ceiling." You can find this at the underside of the eaves. It is the part facing the ground. The term is also used to refer to the underside of an archway or staircase.
Functionally, the soffit serves to help ventilate the home. It has small holes that assist in air circulation within the attic to avoid moisture from forming, which can hasten the deterioration process.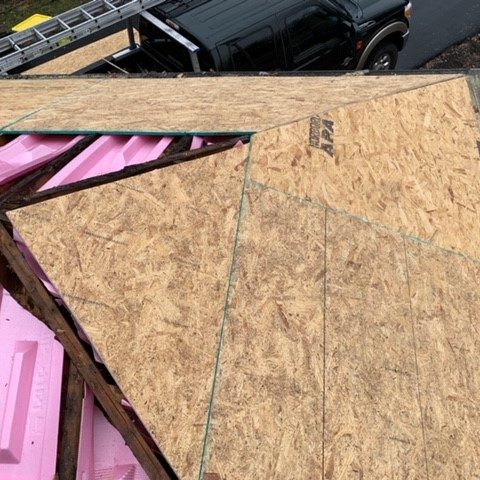 The deck is the second-outermost layer of the roof. It serves as the roof's second skin. It's where you will find the outermost roofing layers. Usually, decks are made from these four options:
Plywood is extremely durable and light. You will find most decks with this material.

Oriented strand board, or OSB.

Tongue-and-groove 2 × 6 is great for insulation and aesthetics.

Step sheathing assists in ventilation under the roof.