As a homeowner, you must make many important decisions about the care of your home. Muth & Company Roofing can help you make those decisions easier by offering a one-stop solution for roof installation and everything related to your roof, including gutters. We believe gutters shouldn't be an afterthought. Instead, we offer highly skilled gutter installers, quality materials, and the same outstanding customer service experience we're known for.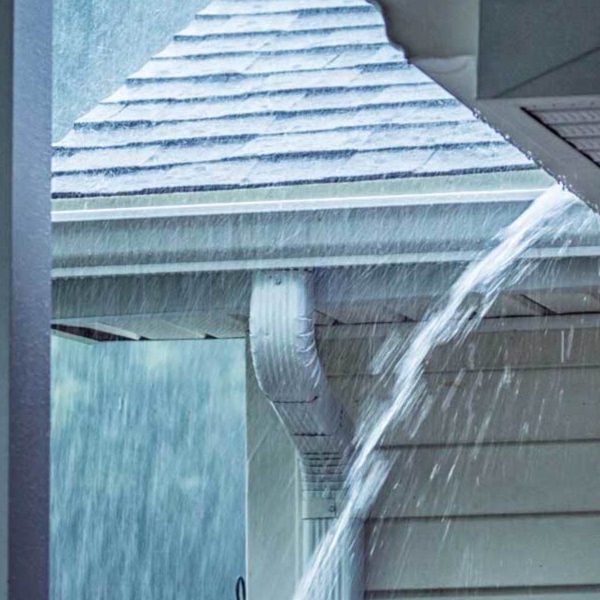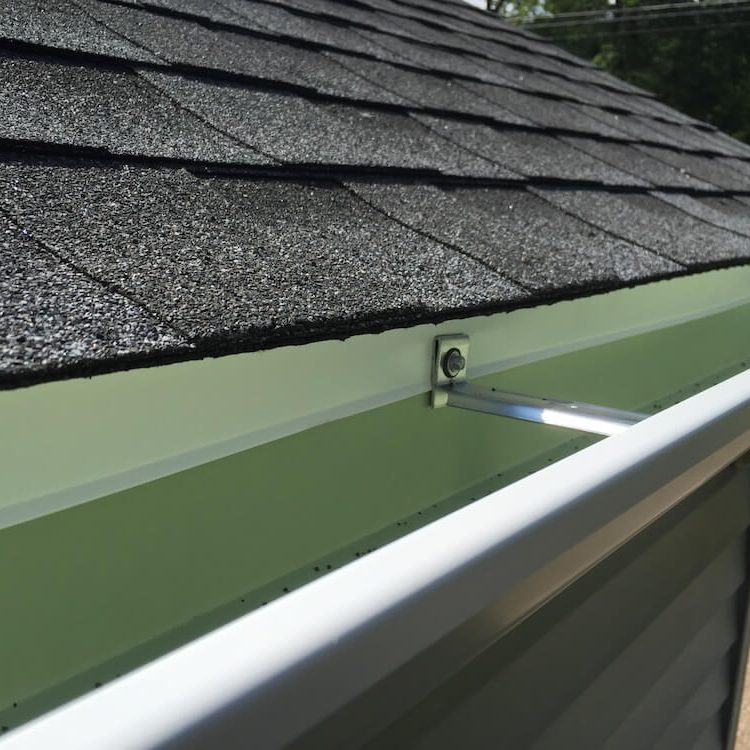 When heavy rains move into the Columbus area, hundreds of gallons of water will fall onto your roof. Rather than having large amounts of water pooling around your home, causing damage to the exterior and interior, you can avoid putting your home at risk with a quality Columbus gutter system. Properly installed gutters carry water a safe distance away from your home, keeping the water from infiltrating and causing leaks, basement flooding, and eventual structural damage.
With many coordinating materials and colors to choose from, gutters can also be used to complement your roofing system and enhance your home's curb appeal. We can demonstrate the many colors available to create a unique exterior when we provide you with a free gutter estimate.
Does Your Gutter Need to be Replaced?
Before your gutter gets worn out leading to greater risks and problems with your roof, you should take note of these warning signs.
Detaching or Falling Gutter
A gutter that looks like it is going to fall off is a clear indication that you already need to replace it altogether. It is difficult to reattach these because the segments would be difficult to connect. Even if you are able to, expect that they will still fall off eventually. This could cause accidents and injury to people. It is best to completely tear the gutter down while waiting for a replacement to ensure that no accidents will ever happen.
Sagging Soffit or Fascia
The weight of water or even snow passing through and accumulating in the gutter can weigh down the gutters and cause your fascia and soffit to fall off. If you notice your fascia and soffit sagging, then it means there could be something wrong with the gutter system. You should take care of this as soon as possible before greater damage happens.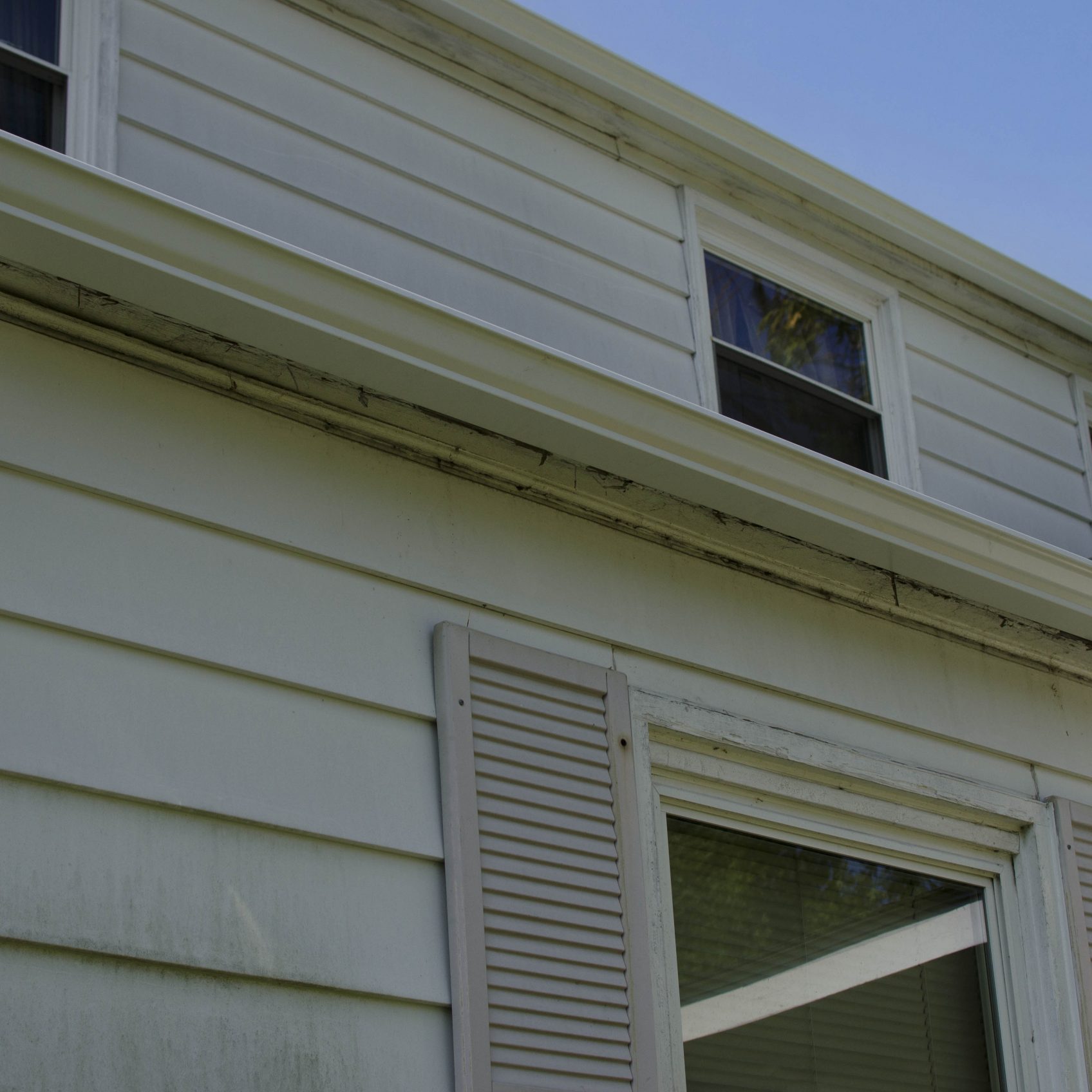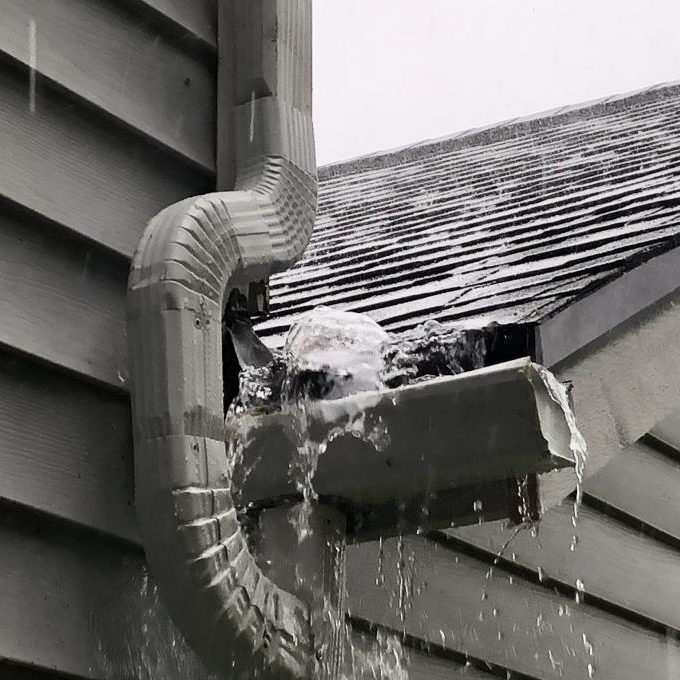 Dysfunction
One dysfunction is when the water from the rain no longer goes to the spouts and causes overflow that affects the whole house. You could experience leaks inside your home. Water can particularly ruin windows and doors and cause rust in the hinges. Not only is rusting a problem in your metal frames but it can also damage to wood structures.
The experts from Columbus, Ohio's trusted roofing company, Muth and Company Roofing, can give you a thorough assessment of what needs to be done.
Gutter dysfunction can often be attributed to a simple issue of inadequate width to handle the volume of rainfall. That's why consulting with an expert is crucial. We can provide recommendations on gutter sizes and materials to ensure optimal quality, durability, and function. With our expertise, you can avoid recurring problems for a long time to come.
Unappealing Looks
You can also replace your gutter simply for the reason that they no longer look appealing due to age. Most homeowners like to see their home looking great inside and out, so a gutter that is already showing signs of damage and years of usage can be an eyesore.
Muth & Company Roofing recommends seamless aluminum gutters for many reasons. Traditional gutter systems are made of several sections of gutter pieced together with connectors. Over time, the resulting seams weaken and cause leaks. Because seamless gutters are manufactured from one long, continuous piece of metal, the only seams are at the corners. This greatly reduces the possibility of leaks and looks great.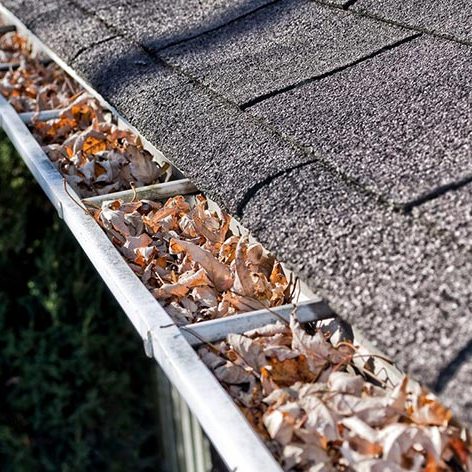 Routine Inspections
As a homeowner, you should make sure to do routine inspections around the house to assess any damage right away. You can still do something about minor problems before they escalate into bigger ones.
It is easy to spot problems in your gutter system, especially because it is within plain sight. You can do a more thorough inspection to see the depth of the problem and employ the necessary measures to solve it. Remember not to delay even the most minor repairs. If you immediately take care of the problem, you will prevent further damage and minimize the repair cost.
You can even let the experts at Muth do routine inspections for you with the Mr. Moose Roof Maintenance Plan!
Mr. Moose Roof Maintenance
Allow Muth to prepare you roof for winter with a fall Mr. Moose Roof Maintenance Plan.
We offer a gutter cleaning program and a comprehensive roof maintenance program for our Central Ohio customers that includes gutter cleaning and regular roof inspections.
If the worst happens and your gutters end up damaged beyond repair, the experienced roofing contractors at Muth & Company Roofing can install a new gutter system for you anywhere in the Central Ohio area. Contact us at (614) 682-3060 and we will quickly get your home on the road to recovery.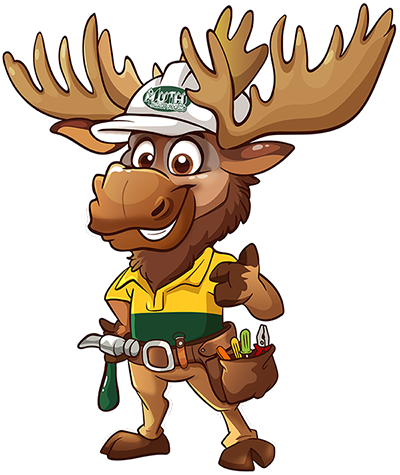 Subscribe to get the latest news, deals, and more
Signup for our free monthly newsletter. No sales pitch, just lots of great info, recipes, and a calendar of area events. And even a laugh or two!