What makes Muth Different than other Commercial Contractors?
Muth Roofing has been protecting and caring for our customers' homes for over 30 years and we want you to feel confident that we will treat your community association and each homeowner within with as much respect and care that we provide to our residential customers. This means several things first, we will be providing a full outline of the roofing project, a quality control supervisor will be present for the majority of the project, and finally, we will keep open communication between your board, us, and your residents. Rest assured that Muth will care for you and your homes.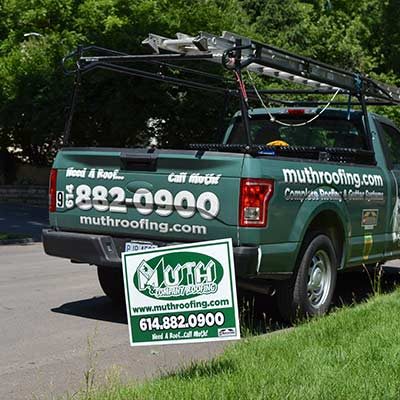 What does a typical community association project outline look like?
Once your contract has been signed you will move to our production department for processing. We begin each project by collecting the necessary permitting and material orders for the job. Once everything is in order we will begin setting up and preparing your job site. Everything happens in stages; therefore, we prep in stages.
Job materials including, tools, products, and dumpsters will be distributed to the property on a per-building basis so as not to overwhelm your property. For each building, our crews will move away breakables, and properly stage each building to protect and care for your landscaping to the best of our ability. Our crews are careful to tear off only what can be replaced on the same day, additionally, the ground will be cleared and magnetized following each tear-off as well as throughout the day and as work progresses. Upon completion of each building, your quality control supervisor will fill out a 2-page inspection report to ensure the highest quality.
What other benefits are there to trusting your community project to Muth & Co. Roofing?
We want to be sure that you and your community feel informed, safe, and calm during our work therefore, we will work with you to find a central location in order to provide general information as well as contact information for your residents. We like to include a job map with a general description and outline of how the buildings will be completed. We also like to include a questions and concern box as well as a list of contacts with phone numbers and email addresses so that we can be reached. We will update this information daily.
Approximately 24 hours prior to starting a new building we will tag each resident's door with a door hanger informing them about starting their building. Muth & Company Roofing feels that each homeowner is part of our family here and we will do everything possible to care for their home and put the best roof on possible for them.
Let Us Provide You with a FREE Roofing Estimate
Need the best roofing Columbus, Ohio, has to offer? We're the Columbus, Ohio, roofing contractors who want to earn your business. Call Muth & Company Roofing today at (614) 882-0900 for a FREE estimate on Columbus roof repair or Columbus roof replacement. Our service areas include Columbus, Westerville, Delaware, Worthington, Dublin, Bexley, Gahanna, New Albany and nearby communities.
Subscribe to get the latest news, deals, and more
Signup for our free monthly newsletter. No sales pitch, just lots of great info, recipes, and a calendar of area events. And even a laugh or two!