Design Now
Explore your material and color options with a 3D virtual Model.
Muth & Company Roofing Inc. is changing the way you shop and choose the right shingle for your home in Columbus and Central Ohio. With our new 3D House model, you can now see all your favorite GAF shingles and colors on an actual 3D home. Take the worry out of choosing from a small sample and explore the options of colors and style in the comfort of your own home.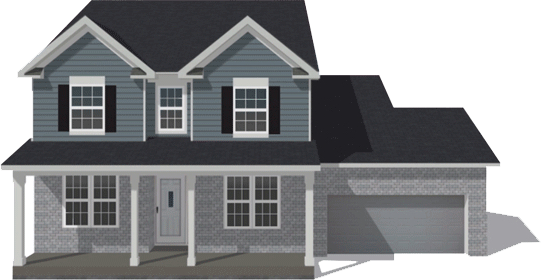 How it works
Want to see what your new roof would look like on your own home?
Most homeowners would love to see how their house would look with a new roof installed. Now you can! Let us know you are interested in the 3D modeling and we will send one of our Certified technicians out to take a few pictures of your home and send you a 3D rendering of your house so you can design your roof on your actual home. Feeling adventurous or a self-identified DIYer? We can give you simple instructions to do it on your own.
Find the perfect look for your home
Check out this example of a virtual 3D home model. Interested in getting a custom virtual model of your home? Contact us today!