When your existing gutters give you trouble, your first call should be to Muth & Company Roofing. We offer a full suite of services when it comes to gutters in Columbus, OH. Our services range from replacement to repair to redirection of water flow, and even includes gutter guards and an optional yearly maintenance program. We would be happy to inspect your gutters at no charge and give you an estimate for any of your gutter needs.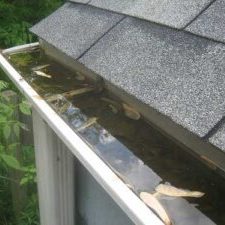 Add Gutter Protection to Extend Gutter Life
Muth & Company Roofing can install sturdy, effective Alu-Rex gutter protection to keep leaves and debris out of gutters. This will extend the life of your gutters and eliminate the inconvenience of having to clean your gutters frequently. Especially if you have trees nearby, gutter protection is a wise investment that keeps water in its place, flowing safely away from your home.

DIY Gutter Cleaning Tips
Scoop leaves and major debris out of the gutter. Either place removed materials in a bucket securely attached to the ladder or drop them onto a tarp on the ground.
Flush smaller debris out of the gutters with a hose. As the fine materials move with the water, watch the underside of the gutter for leaks. Make sure water exits freely through the downspout.
Unclog the downspout if water is not flowing freely. If the downspout connects to an underground pipe, remove it from the pipe. Use a strong spray of water to loosen debris. If the hose fails to clear the downspout, use a plumber's snake to break up the clog.
Protect Your Gutters Now with This Action Plan
Inspect. The National Roofing Contractors Association recommends that your roof be professionally inspected at least twice a year: once during the spring and again during the fall. Gutters are an essential part of the roofing system and should be checked at the same time.
Clean. Use a trowel to scoop up leaves and debris. Once the clutter has been cleared out, flush the gutters and downspouts with a garden hose. This washes away the grit and lets you know which sections are leaking.
Repair. During clear weather, use gutter sealant to patch up small slits, cracks, or holes that are causing leaks. For larger leaks or damaged areas, seek the assistance of a gutter repair expert near you, like Muth Roofing in Columbus, Ohio. We will assess the situation and recommend the proper repair or replacement solution.
Protect. Consider installing a gutter protection system to keep out falling leaves, twigs, and debris that cause clogging and leaks. A professionally installed gutter protection system, like Alu-Rex from Muth Roofing, can shield your gutters all year round and for years to come.
Request More Information About the Alu-Rex Gutter Protection System
Mr. Moose Roof Maintenance
Gutter Cleaning and Maintenance are a Hassle.
Preventative gutter maintenance can help eliminate gutter issues before they cause permanent damage. Let Muth & Company take this unpleasant and potentially dangerous chore off your to-do list. We offer a gutter cleaning program and a comprehensive roof maintenance program for our Central Ohio customers that includes gutter cleaning and regular roof inspections.
What the Mainteance Plan Offers:
Gutter Cleaning:
Blow out leaves and debris with a leaf blower
Hand clean all gutters and downspouts
Inspect all gutters and down spots for potential problems
Re-nail gutter spikes
Inspect and seal leaking end caps and seams
Roof Maintenance:
Caulking all protrusions
Inspecting roof flashings
Painting pipes and detail areas
Complete evaluation and diagnosis of issues that may affect your roof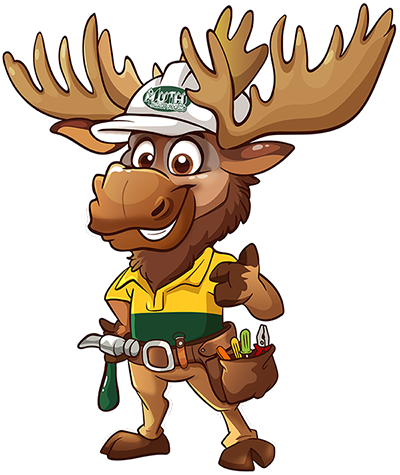 Subscribe to get the latest news, deals, and more
Signup for our free monthly newsletter. No sales pitch, just lots of great info, recipes, and a calendar of area events. And even a laugh or two!
Gutter Guards Save You Time & Money
Gutter Guards Reduce Gutter Cleanings
It seems like gutters catch every leaf and twig that falls from your trees. Add water to this build-up and you have a slimy mess to clean up. Clogged gutters in Central Ohio are also a breeding ground for mosquitoes, and snakes have even been known to take up residence in the decomposing debris. With the Alu-Rex gutter protection system, your gutters are shielded from all of this. No buildup means no unwanted pests and gutter covers also limit the number of needed gutter cleanings.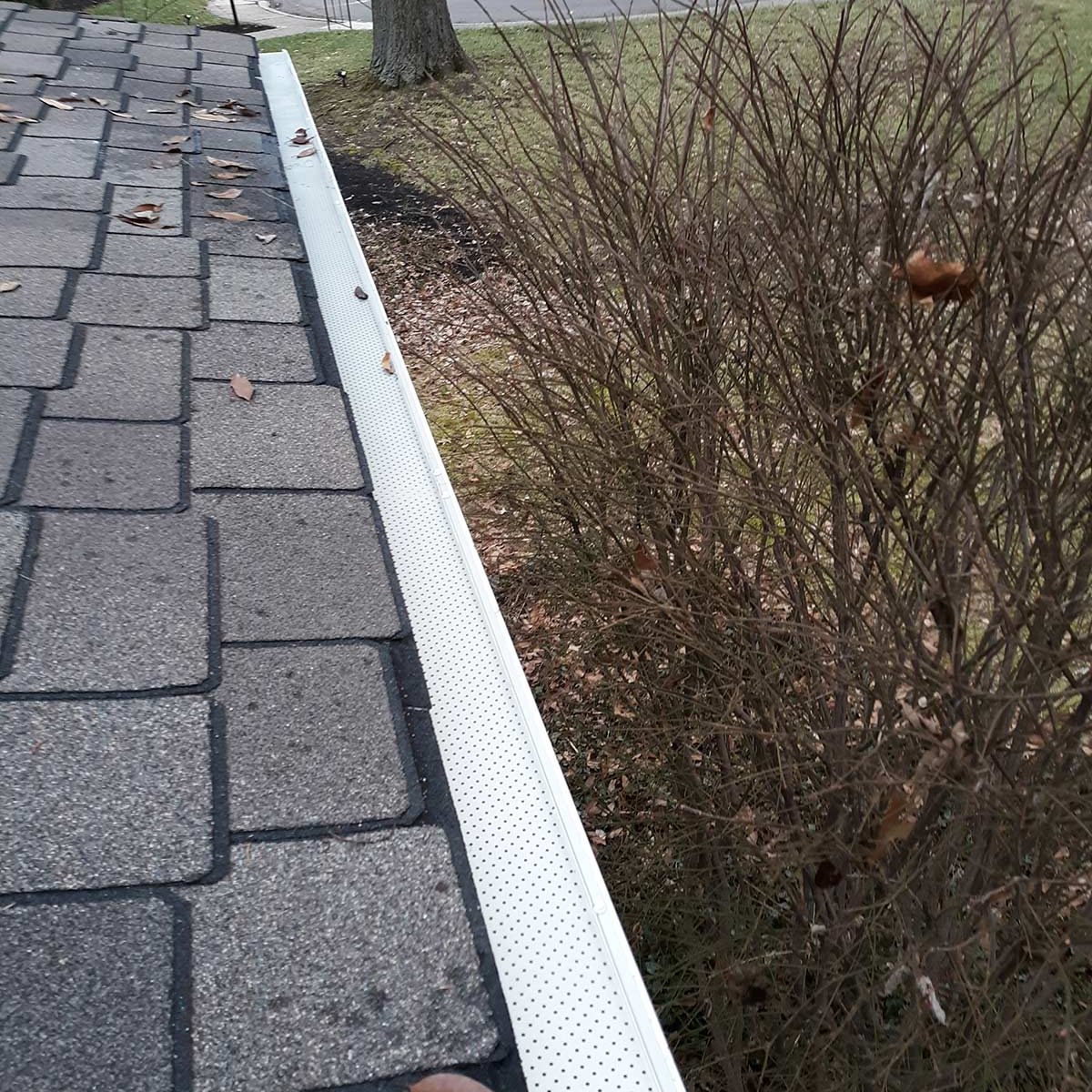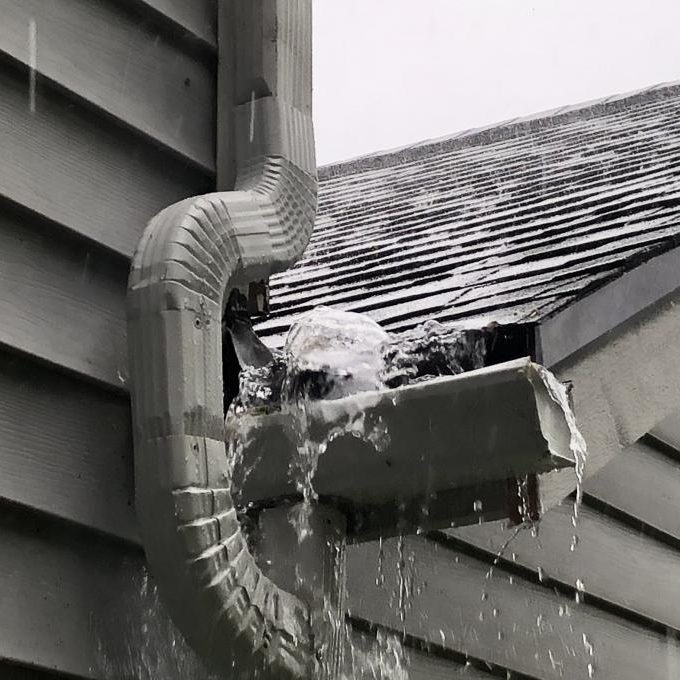 Gutter Guards Prevent Damage to Your Home
Blocked gutters and downspouts prevent rainwater from draining properly, which can cause substantial damage to your home's foundation, windows, and siding. Even landscaping can be affected. If your gutters in Delaware, OH, are rusted out or damaged, it's essential to replace the damaged sections, or better yet, install a new gutter system with Alu-Rex gutter guards! Gutters that have been correctly installed by Muth & Company Roofing will divert water away from your home, stopping any potential damage. In the meantime, our gutter guards will keep your gutters clear and water flowing freely.
Gutter Guards Will Help Your Gutters Last Longer
Gutters are a common place for rodents and birds to try to build their nests. Add to this the combined weight of wet leaves and other debris, plus any backed-up water, and your gutters are sure to sag and rust. A Alu-Rex gutter system will ensure that water, birds, and rodents all stay in their proper places. It's suitable for all gutter types and extremely weather resistant.
Investing in gutter guards can help you save money in the long term with fewer gutter repairs. Want to learn more? Contact trusted Ohio roofer and gutter contractor Muth & Company Roofing today!