At some point, even well-maintained roofs composed of high-quality materials are going to fail. Often the actions (or inactions) of homeowners can accelerate the breakdown of their roof without them even realizing it. If you want to get the most out of your roof and help it last until the end of its intended lifespan, avoid these common mistakes that can lead to roof failures.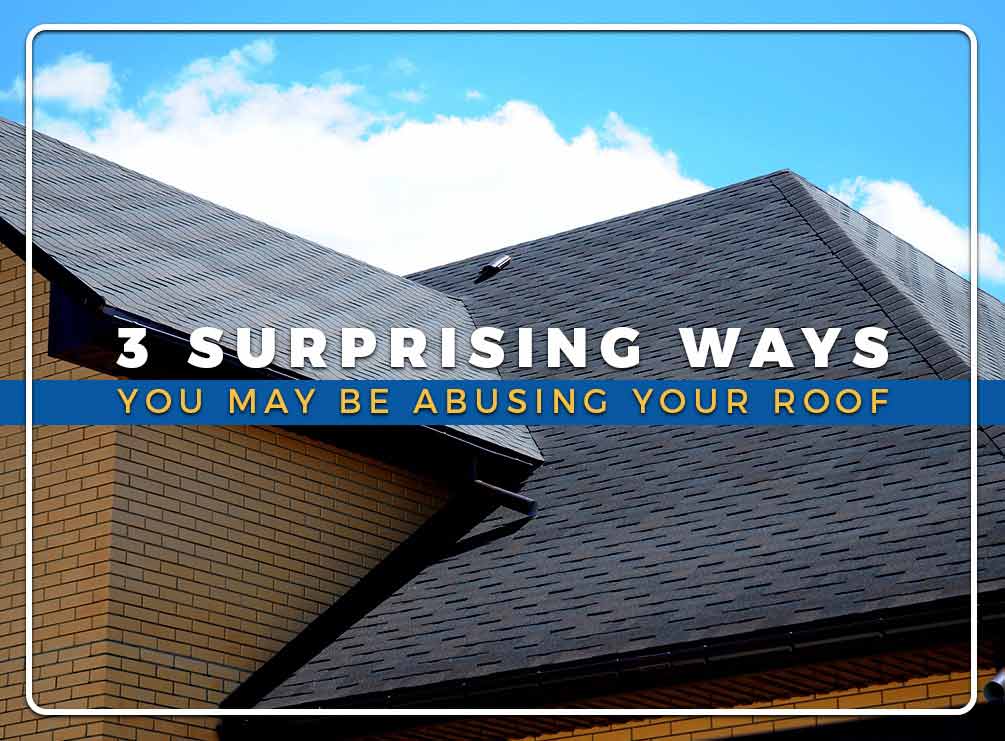 Hiring incompetent installers. A roof is not something that you can just slap on and go. Roof installation requires specialized techniques and training. By carefully selecting competent, established roofing contractors, you won't have to worry about sloppy work that could lead to roofing defects.
Neglecting maintenance. As with most things in life, roofs that are neglected tend to break down faster. Regular upkeep is important to extend the life of your roof and maintain the value of its warranty. If you feel roof maintenance takes too much time out of your busy schedule, make your life easier by hiring an experienced roofing company like Muth & Company to perform an annual inspection and take care of regular maintenance for you.
Delaying repairs. Putting off a necessary roof repair is a recipe for disaster. While a small leak or a couple of missing shingles may not seem of great concern at first, what you thought was a molehill can quickly become a mountain if the issue isn't addressed in a timely manner. In the end, neglecting repairs will end up costing you much more time and money than if you had taken care of it to begin with.
If you have roof or gutter repairs that you need to get on top of before winter comes, give Muth & Company Roofing a call at (614) 682-3060. We can do a one-time repair or help you set up a regular maintenance plan that will help ensure that your roof reaches its full potential.
Muth & Company Roofing is a certified Master Elite Contractor through GAF servicing Columbus, Ohio and the surrounding area including Westerville, Delaware, Worthington, Dublin, Bexley, Gahanna, New Albany, and nearby communities. Muth & Company provides roofing installation services, as well as gutter installation, gutter replacement, gutter repair, attic insulation, skylight installation, and roof repair. We're proud to offer metal roofing installation and metal roof financing services.
We use quality, feature-rich products including GAF American Harvest Shingles as well as the full GAF roofing system to deliver superior protection and warranties. If you're in need of an experienced, trusted roofing or gutter company in the Columbus, Ohio region, don't hesitate to call Muth & Company for a free estimate at (614) 682-3060 today!