Here are 5 questions to ask roofing contractors over the phone—before you sign on the dotted line.
I always suggest start selecting a local roofing contractor based upon 5 questions to ask roofing contractors over the phone. Most individuals go about this process in the same way. They look on the Better Business Bureau site, or they may ask a friend. These options are excellent ways to start.
This type of approach requires that you go beyond hiring a local roofing contractor based on price alone. I suggest that you "interview" at least three reputable companies during the estimate process.  Here are the 5 most important questions to cover.
Ask the roofing contractor what type of materials will the contractor be using.

Your estimate should have listed as much detail as possible. If you are getting several estimates, you will have no way to compare if the company won't tell you what they are using and why they are using it!
Does the contractor maintain professional affiliations and certifications?
This is one of the most important questions to ask roofing contractors. Does the contractor belong to local and national builders associations? Has the company earned manufacturer certifications? This shows that they support the ideals that these organizations stress.
Professional affiliations demonstrate that they want to learn to run a better business. They have most likely met the training requirements required to hold and maintain their certifications.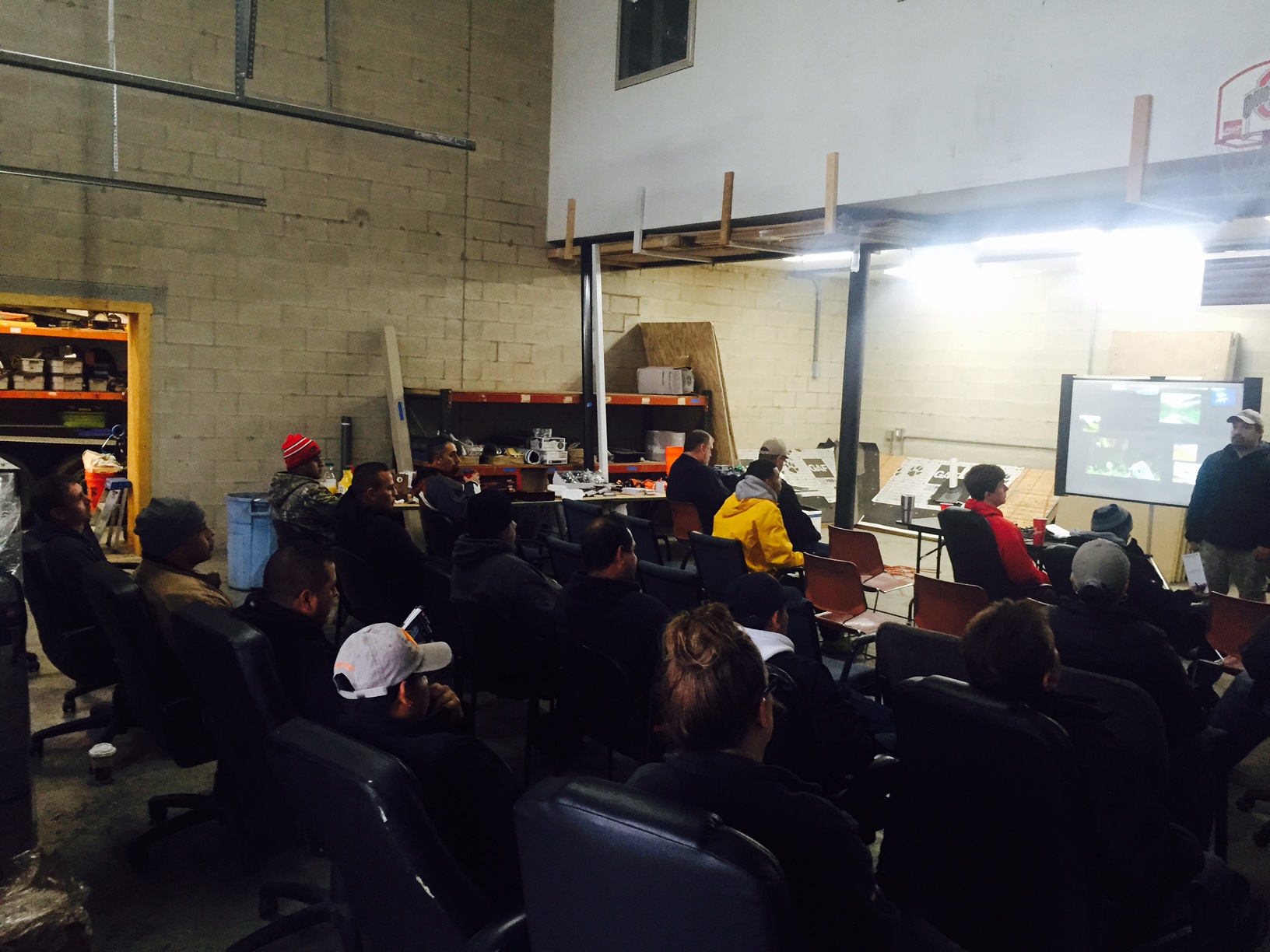 What type of training system does the roofing company have in place?
All well-run local roofing companies will have a training program in place. Proper training allows for growth within a company. This means that employees stick around longer. It will give great companies stability.
Who will be on the job site during my roofing installation?
When you're hiring a reputable local roofing contractor, they probably have more than one roofing project going on in one day. But if the company owner isn't going to be on your property during the install, then who's going to be around to ensure the project goes smoothly?
Many larger local roofing companies have a "project manager." Their sole focus is to make sure your roof is being installed in accordance to both local laws and manufacturer guidelines. This is one of the easy questions to ask roofing contractors to ask answer over the phone.
Answers you can accept:
Owner of the roofing company
Manager of the company
Project manager trained by the organization
Ask the roofing contractor what is their legal business name.
Getting a roofer's legal business name is especially important nowadays because of how easy it is to falsely represent yourself online. A little detective work can go a long way in your pursuit of hiring the right contractor.
Answers you can accept:
The exact name they're marketing themselves as
Our legal company name is X, but we're 'doing business as' Y
We market ourselves as 'Roofing Company', but our legal business name is Roofing Company LLC or Roofing Company Inc
Don't accept answers that sound hesitant, or are unclear. This is the easiest way to guard against being scammed. When in doubt, ask for proof! No roofer should have trouble emailing you a copy of state licenses or proof of insurance.
Using this information, you can search for their business in state and federal directories to ensure they even exist. If they don't, then you may be dealing with a 'fly by night' contractor who's out to either steal your deposit or install lower quality materials than you paid for.
The five questions (mentioned above) for establishing a local roofing company's credibility aren't too hard-hitting, because they don't need to be. After that, you'll get prices. Then, it's your right as a homeowner to compare all the facts and make a judgement call.
In my experience, once people get two or three estimates, they become confused about what they are getting. At this point, it becomes all about price – but a selection on price alone can lead to regret. Your selection should be based on a contractor's quality and integrity, and whether you feel comfortable with him working around your home and family.
Muth & Company welcomes to the opportunity to present you with a FREE estimate. Give our Columbus roofing experts a call today at (614) 882-0900.