If you're tired of your current surroundings and want to make a change that will give you a good return on your investment, you can't go wrong with these home improvement projects. Not only will they increase the comfort and curb appeal of your home, they have a high ROI, according to the Remodeling magazine 2017 Cost vs. Value Report.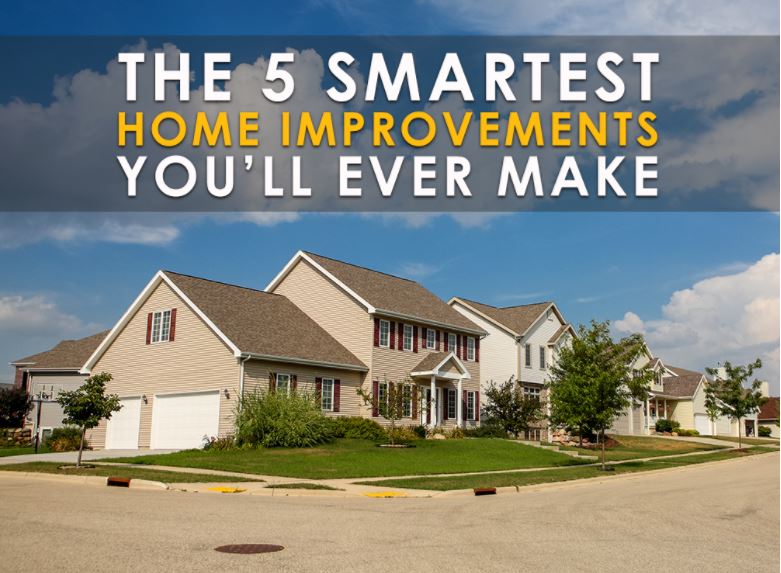 Attic Insulation (ROI: Up to 107.7%)
With the addition of fiberglass insulation in your attic, you could receive a whopping 107.7% return on your investment in fiberglass insulation. Adequate insulation is essential to keeping energy costs down, so if you're not sure if you have enough, give Muth & Company a call to schedule an evaluation of your attic and roofing.
Entry Door Replacement (ROI: Up to 90.7%)
A quick and simple project that is cost-effective and has a high ROI is an entry door replacement. Your front door is one of the first things that guests notice when they visit, so having an attractive, high-quality door will add to the beauty and value of your home. A steel door offers a 90.7% return, while fiberglass averages 77.8%.
Deck Addition (ROI: Up to 71.5%)
Don't feel guilty for spending money on that new deck you've been wanting. Outdoor living spaces are very popular, so you could receive a solid return on your investment. Wood decks average 71.5%, while composite decks average 65.2%.
Basement Renovation (ROI: 70%)
While kitchen and bath remodels remain the top two most popular home improvement projects, you will actually get more for your money with a basement remodel. Whether you transform the space into a teenage retreat or an entertainment area, you will be adding livable space to your home that will be very appealing to buyers if you decide to sell down the road.
Another Idea: Plant a Tree
One of the least expensive ways to invest in your home is by planting a tree. While it will take quite a while to see a return on this investment, according to the Council of Tree and Landscape Appraisers, a mature tree can add $1,000 to $10,000 to the value of your home. When planted strategically, it can also shield your home from the sun's damaging UV rays, as well as provide a relaxing spot to lounge in the shade.
If renovations have to wait due to an aging roof or gutters that need replaced, contact Muth & Company at (614) 682-3060. We'll give you a fair and honest estimate and take care of your needs so you'll be ready for those home improvements in no time!