While there are some diehard grilling fans that will grill in any type of weather, the majority of people put their grill away when the weather turns cold. Before you do so, however, it's important to winterize it. This will help extend the grill's life and ensure that it will be in peak condition when it comes time to fire it up again come spring. Follow these steps from Muth & Company Roofing to prepare your grill for winter: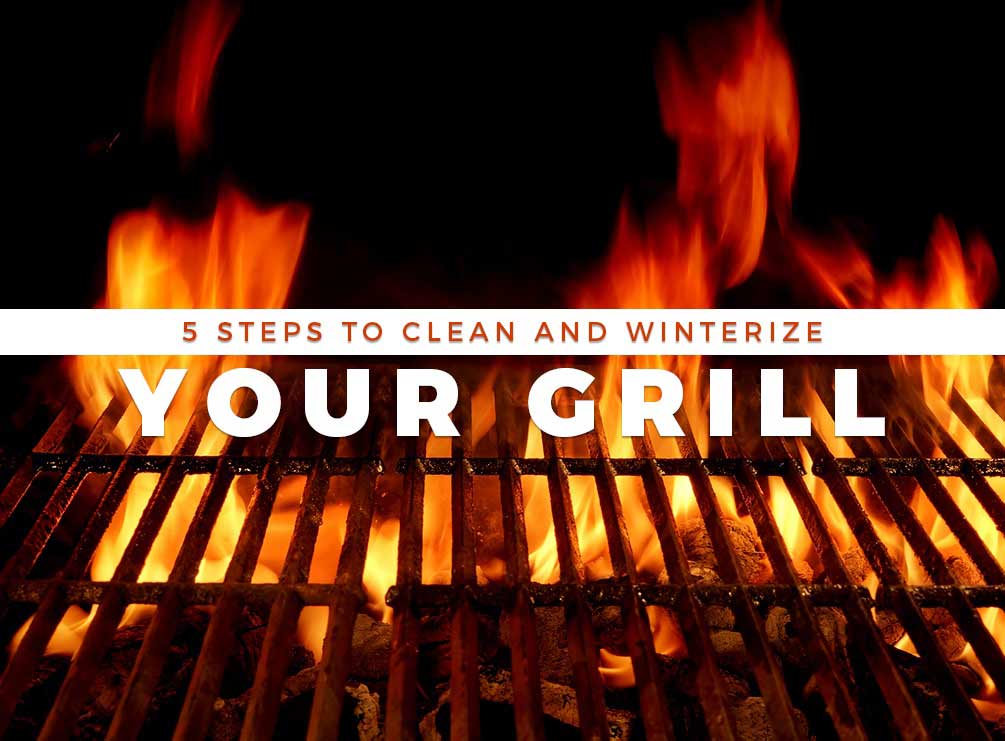 1. After you've disconnected the natural gas or propane line, it's time to get down to the business of deep-cleaning the grill.
Remove the grill grates, warming rack and heating plates, then brush them down with a stiff wire brush to remove any burnt-on food particles. Follow that up with a good cleaning in hot, soapy water, then rinse and dry thoroughly to remove all moisture.
Take off the burners, then clean out the inside of the burner box. Scrape off as much of that stubborn buildup as possible.
Continue the cleaning process by removing the drip tray and grease cup, then washing, rinsing and drying completely.
Don't forget to give the inside of the grill cabinet some attention, wiping it down to remove any food particles, dirt and debris that may have piled up.
Clean off the outside of the grill as well, using either a mild mixture of water and vinegar or a solution specifically formulated for cleaning grills.
2. Coat all metal cooking surfaces with cooking oil to keep away rust, then return to the grill.
3. For grills with an electronic igniter system, don't forget to remove the battery to avoid the chance of the contact points or the battery itself corroding.
4. Reconnect the propane line if storing outdoors, and check to be sure the valve is off. If you're storing the grill in a garage or outbuilding, leave the propane tank outside. Make sure that it is closed and sitting upright.
5. Your grill is now ready to weather the winter! As the final touch, put on a cover. This is   particularly important if the grill is going to be exposed to the elements, but a cover is  beneficial even if it's going to be stored inside a shed or in the garage.
If you are in need of a roof or gutter repair to complete your winter preparations, give Muth & Company a call at (614) 682-3060. As one of the leading roofing companies in the area, we have the know-how to get your roof in tip-top shape for winter, so it will be able to stand up to anything Mother Nature throws at it!