Metal roofs are perfect for homeowners who want something beautiful and durable, yet cost-effective. In terms of aesthetics, metal roofs have evolved dramatically in recent decades and can easily compete with the curb appeal of other materials. Here's a guide to help you learn more about the most important characteristics of metal roofing in Delaware, OH.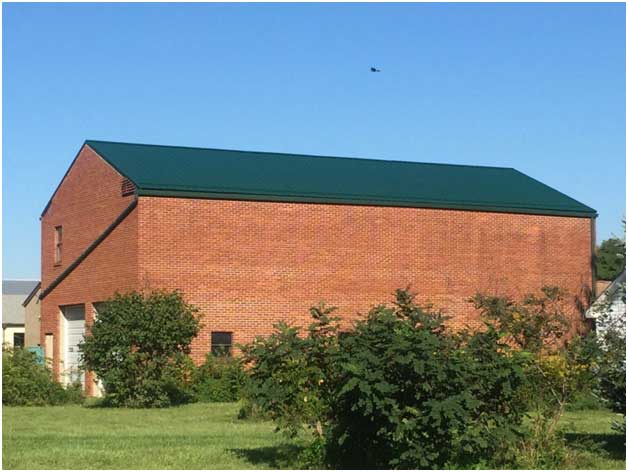 Metal roofs are durable and long-lasting. Contrary to popular belief, metal roofs don't attract lighting. In terms of durability, metal roofs can withstand hail and other impact that causes severe damage to other materials. Metal roofs also do not rot, so their longevity can last up to 50 years while looking as good as new the whole time with proper maintenance.

Metal roofs are available in various colors, styles and designs. Gone are the days when metal roofs were plain and boring. Today, they are available in many colors, styles and designs. At Muth Roofing, we install metal roofs that can complement your stone, brick and vinyl siding. We offer more than a dozen colors to match your design needs so you can enjoy the aesthetic benefits of our standing seam metal roofs.

Metal roofs are highly sustainable. Unlike other roofing materials, metal roofs don't need to end up in dumps and landfills when they're at the end of their life. According to the Metal Roofing Alliance, a metal roof has about 56% steel recycled content, and the metal can be recycled again when it's taken off!

Metal roofs are energy-efficient and cost-effective. If you are looking for the kind of roof investment that will give good returns, you need not look further. A metal roof makes for a good replacement because it lasts two or three times longer than other materials. The metal roofs that we install can also help lower your energy costs without compromising the comfort of your home.
Whether you simply want to boost your home's curb appeal or increase its value, a metal roof is a perfect choice. At Muth & Company Roofing, we provide a range of services for your metal roofing needs, including quality roof repair in Columbus. Call us at (614) 682-3060 today and we will be glad to assist you.