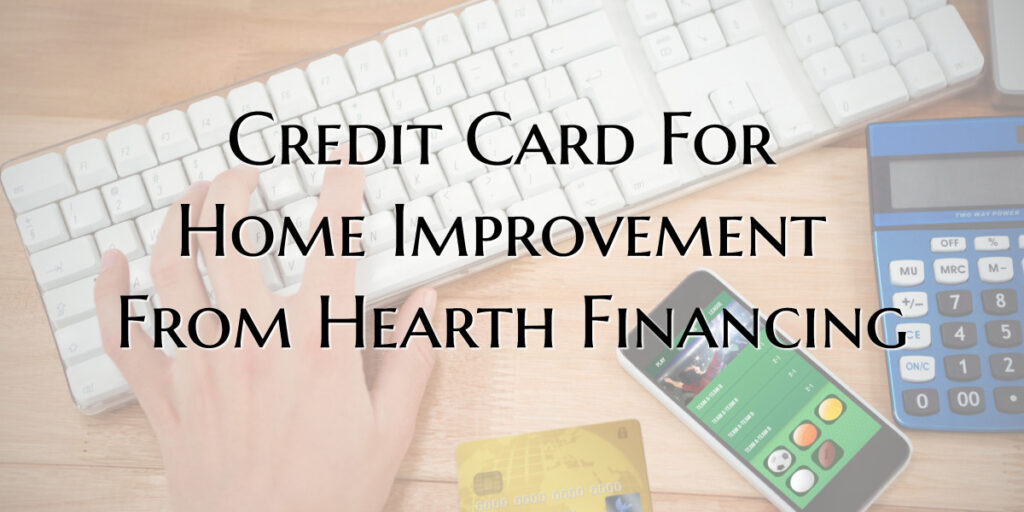 Your next project begins with a credit card for home improvement from Hearth Financing
We at Muth & Company Roofing understand that a home improvement like repairing or replacing your roof can really be a burden money-wise. That's why we came up with a solution to help you in fixing your roofing woes.
We are proud to say that we have teamed up with Hearth Financing. They are one of the most trusted sources when it comes to home improvement financing solutions.
Hearth Financing's approach to home improvement financing is revolutionary. It puts options that are available to you in your own hands while you are in your own home.
And best of all, using Hearth is free, and will not affect your credit score.
There are 3 factors in finding a credit card through Hearth
1) Decide if a credit card for home improvement is right for you
Credit cards have many benefits. If you get a 0% card, make sure you can pay off the card before your 0% APR period expires.
2) Explore credit card options
As you begin the process with Hearth, you'll start with your credit score. They'll show you several options from there.
3) Apply for a card you like
Click to continue your credit card application with the right provider. Most credit card companies have instant approval processes.
If you have good or excellent credit, you may qualify for a 0% card. These cards have no interest for an introductory period, usually 6 to 18 months. You could finance your new roof without paying any interest if you pay down your balance before this introductory period ends.

You can use a credit card to finance any Columbus, Ohio roofing project. From repairing a few broken shingles to fixing flashing around your chimney, to installing a new mobile home roof.
With these financing options, it would allow you to finally have your leaking roof repaired or even replaced without your home improvement project is too difficult to manage financially. So if you want to get your roofing job done now or plan ahead, contact us at Muth & Company Roofing to know more about our products and services, as well as our financing options.
Complete a 60-second Hearth application form and get personalized rates from multiple lending partners.