Dealing with Insurance Claims for Roof Damage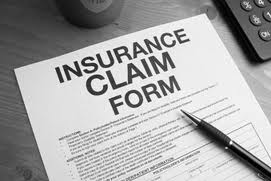 Many types of roof damage are covered by a typical homeowners insurance policy. This is particularly true of storm damage. However, it is important that you work with a certified Columbus area roofing contractor in order to satisfy the requirements of your insurance policy.
Muth & Company Roofing has decades of experience in working with homeowners and their insurance companies. Our team is familiar with the process of filing claims and can provide all the documentation necessary, including photographic evidence, written assessments and written estimates.
We can help make the insurance claim process go quickly and smoothly for you, if you follow these important steps:
Call Muth & Co. Roofing to set an appointment
Call your insurance company to open a claim
Give the insurance company permission to talk to Muth & Co. Roofing
Document any damage to the inside and outside of your house
Give Muth & Co. Roofing all the information on your insurance and the damages
Sit back, take a deep breath and allow us to perform our job at the highest professional level possible
Enjoy the speed at which your prized possession gets put back together
For a hole in your roof or a whole new roof, choose Muth & Company Roofing to be the Columbus roofing contractor homeowners hire to work with insurance companies.
Get a Free Roofing Estimate
Call Muth & Company Roofing today at (614) 682-3060 for a FREE estimate on Columbus roof repair or Columbus roof replacement.