GAF announces the latest expansion of its residential product line with the newly enhanced Timberline® American Harvest shingles (Timberline AH)
This line now features proprietary GAF StainGuard Plus™ and LayerLock™ technologies across its range of distinct color blends.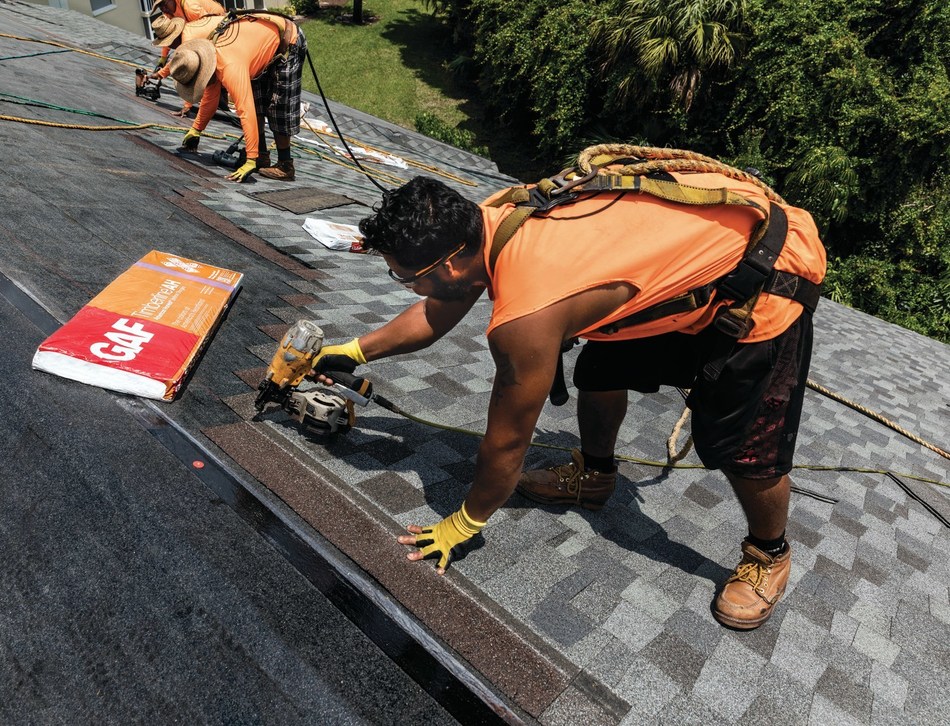 Roofing contractors, like Muth & Company Roofing in Columbus, OH, may now offer GAF's most feature-rich residential shingle to homeowners.
These features include time-release algae-fighting technology, fast and accurate installation with LayerLock technology, which is also eligible for a WindProven™ limited wind warranty when installed with four qualifying accessories.
"We are leading the industry forward with new and advanced technologies that aim to provide the highest level of comprehensive protection for our customers," said David Ellis, GAF Vice President of Residential Marketing.
"These shingles are fast and easy to install, while also offering long-term performance benefits that help protect roofs against blue-green algae discoloration and wind."
Compared to more traditional copper-coated granules, StainGuard Plus time-release technology delivers long-lasting algae fighting power.  This is perfect for Columbus, OH humid weather conditions. Plus, this line offers a 25-year limited warranty against blue-green algae discoloration. This is due to its specially engineered capsules infused with copper microsites.
With a focus on engineering for fast and accurate installation, GAF Timberline AH shingles boast the industry's largest nailing area through LayerLock technology. New Timberline AH shingles offer up to 99.9 percent nailing accuracy and up to 30 percent faster nail fastening during installation v. Timberline HD® shingles.
Please visit Muth & Company Roofing, your local roofing contractor, for more information.  Or call them at 614-882-0900.
GAF is North America's largest roofing and waterproofing manufacturer and a part of Standard Industries, a global company focused on building materials. GAF's products include a comprehensive portfolio of roofing and waterproofing solutions. This includes residential and commercial properties as well as for civil engineering applications.
The full GAF offering is available through an extensive national network of independent certified contractors. GAF continues to be a leader in quality and offers comprehensive warranty protection on its products and systems. GAF continually commits to empower its people to deliver advanced quality and purposeful innovation. Learn more on their website.
SOURCE GAF – PARSIPPANY, N.J., June 25, 2020 /PRNewswire/ —
Muth & Company Roofing is a certified Master Elite Contractor through GAF servicing Columbus, Ohio and the surrounding area including Westerville, Delaware, Worthington, Dublin, Bexley, Gahanna, New Albany, and nearby communities. Muth & Company provides roofing installation services, as well as gutter installation, gutter replacement, gutter repair, attic insulation, skylight installation, and roof repair. We're proud to offer metal roofing installation and metal roof financing services.
We use quality, feature-rich products including GAF American Harvest Shingles as well as the full GAF roofing system to deliver superior protection and warranties. If you're in need of an experienced, trusted roofing or gutter company in the Columbus, Ohio region, don't hesitate to call Muth & Company for a free estimate at (614) 682-3060 today!