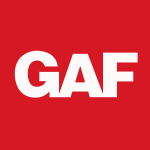 Leaking Roof? Need A Roof Repair or Replacement?
Muth Roofing's Mr. Moose is here to help!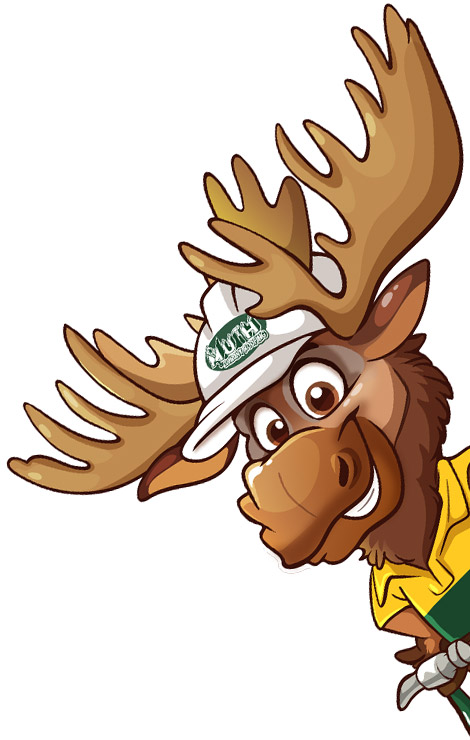 The average lifespan of a roof is between 15-30 years depending on the materials used and the team that installed it. As with all things that face the Columbus, Ohio elements, you will occasionally need to do a small roof repair. Replace shingles that are curled or damaged, replace roof flashing or ridge vents that blew away in a storm, remove algae buildup, and sometimes a roof repair won't do, you need a full roof replacement. Muth has over 30 years of experience in high-quality roofing and is dedicated to making a difference where they live, work & play.
When you book a roof repair or roof replacement with Muth Roofing, our crew strategically inspects each piece of your complete roofing system from the leak barrier to the shingles and every layer in between. We will discuss roofing costs and financing options, insurance coverage, the correct design for your specific roof layout, and the best roofing warranties in Ohio and provide a roof contract. This level of expertise ensures that your roof will keep out moisture, help reduce energy costs, and most importantly, keep you and your family safe for a lifetime.
Roofing & Warranties with Muth
The year was 1995, and Chad & Gina's startup Muth & Company Roofing was occasionally working as a subcontractor for other roofers. On one occasion, Chad installed the homeowner's roof with top-of-the-line products. However, when the shingles began to curl with rain, then lay flat when dry, he knew the protection layer had failed completely. So calls were made to the shingle manufacturer and the felt manufacturer.
Chad found quickly that when working with shingle manufacturers and felt manufacturers, each would only cover the replacement of their product. In the end, this left the homeowners responsible for the replacement costs of the labor and the parts used to secure each layer. This was the true hidden cost of doing it wrong. He knew he needed to change that!
He realized, if the roof was installed with products all made by one manufacturer, that the manufacturer would be completely responsible for the entirety of the roof. And, in turn, could not deflect the homeowner's warranty coverage in any way.
GAF was the only manufacturer with enough warrantied roofing products to install, what Muth would call, a complete "roofing system." This was important to us because those products were designed and tested rigorously to work together, ensuring the homeowner would be protected.
GAF, or General Aniline & Film, is the largest roofing manufacturer in North America and is part of the largest roofing and waterproofing business in the world; Standard Industries. GAF protects homes and businesses, just like ours, more than any other roofing manufacturer in the United States and has been since 1886.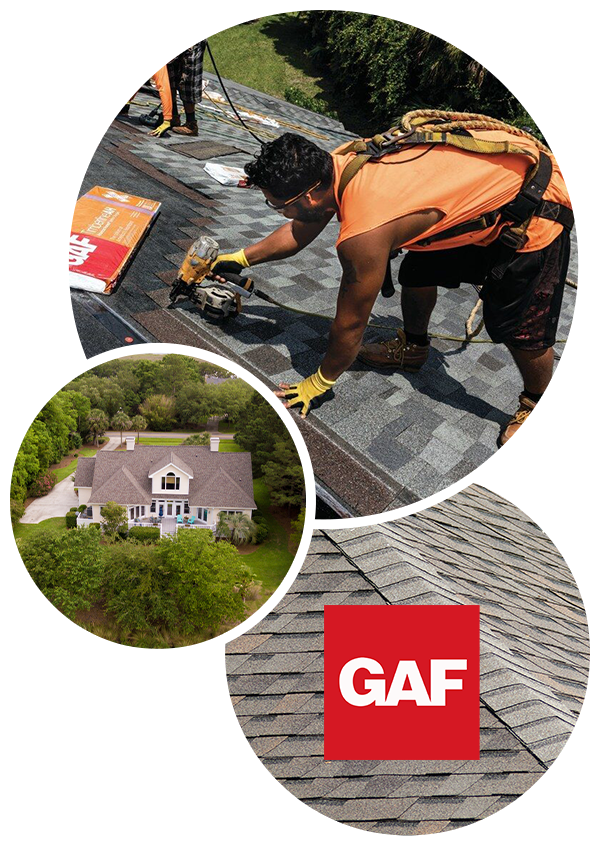 Why Does Muth Roofing Prefer GAF?
Not every local roofer, product manufacturer, shingle, roof system, or lifetime warranty is made the same. We partner with GAF to offer top-of-the-line roofing products and the best roof warranties to back it all up! Plus, we know they make us better with ongoing training and product innovations.
GAF offers some of the highest quality shingles in both style and durability in the industry. This includes their newest and best shingle yet, the Timberline® UHDZ™, as well as, budget-friendly options, there is something for every homeowner.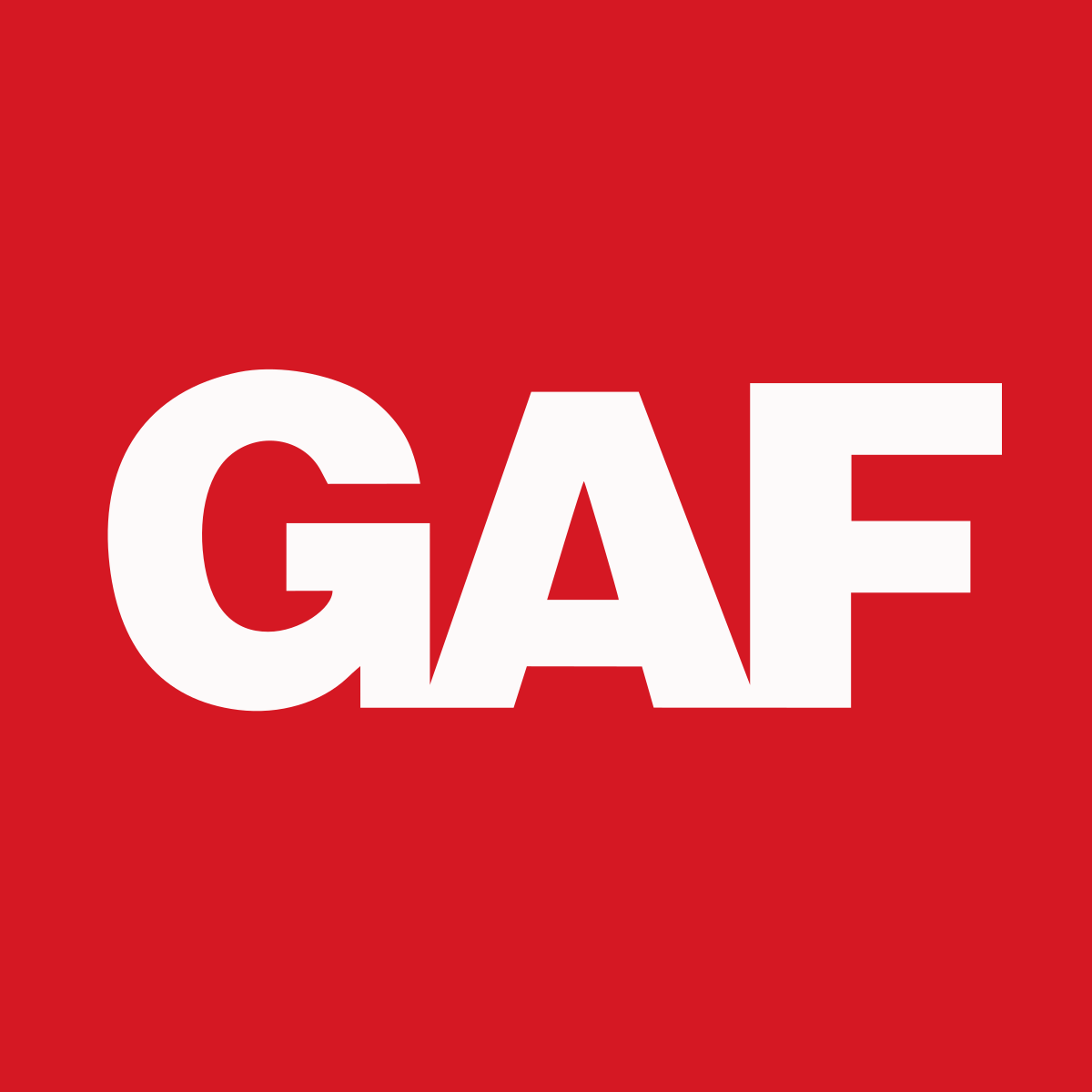 Why Roofing Contractor Training Affects Your Roofing Warranty
By receiving training and certification from GAF, MUTH is able to offer our customers the best warranty in the business, the Golden Pledge Warranty and the GAF Lifetime Roofing System. This system can only be installed by GAF-trained Master Elite Contractors like ourselves. GAF's training, superior products, and support enhance our customer's overall satisfaction and ease of mind.
Request a Quote from the Original Master Elite Contractors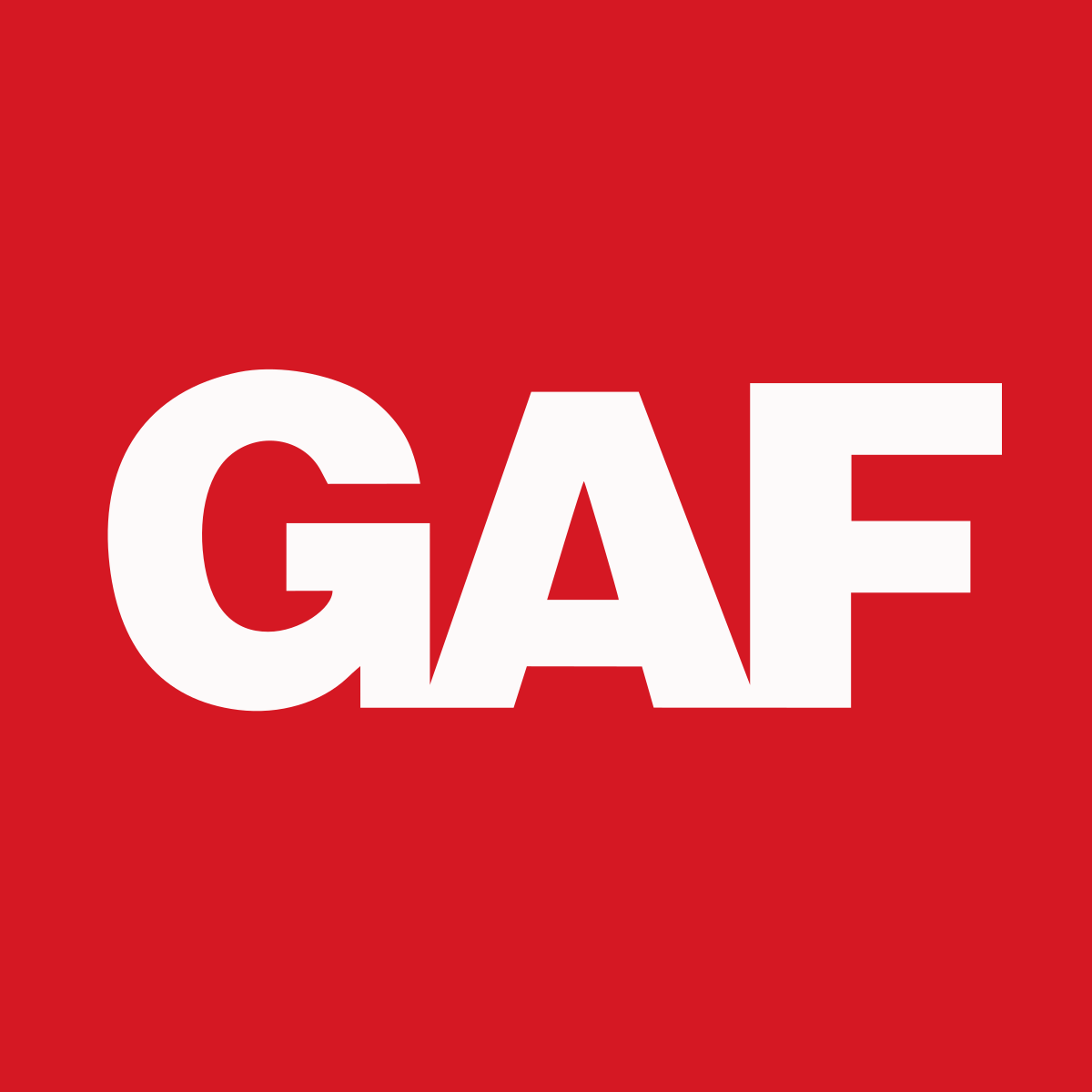 Every Muth & Company installer completes the exhaustive GAF Master Elite® certification training program and all new employees must pass a GAF Pro Field Guide test within six months of joining our company.
Muth has completed every level of training and has maintained the Master Elite Contractor certification for over 25 years!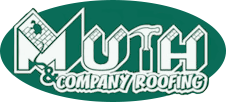 What is The GAF Lifetime Roofing System?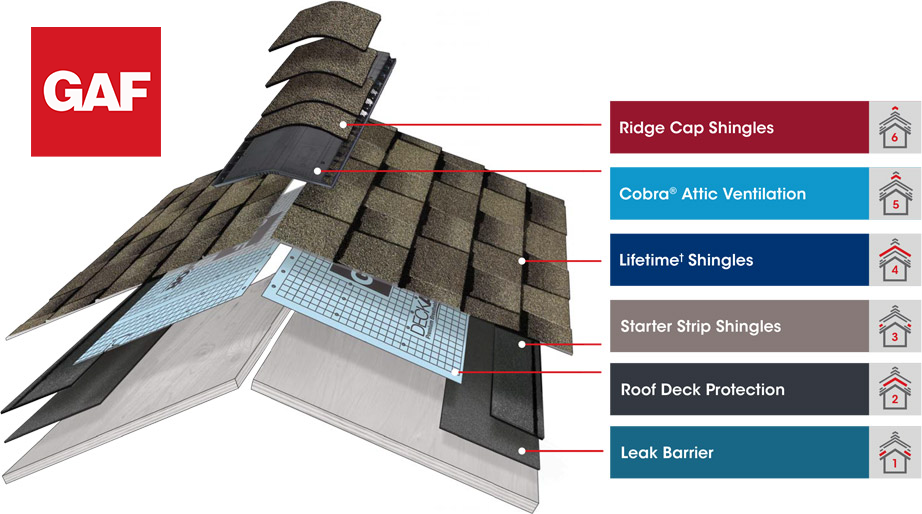 The GAF Lifetime Roofing System requires GAF shingles and at least 3 GAF accessories, and you automatically get a lifetime warranty on your roofing system. If you choose Muth we will guide you through the requirements of every level of warranty so you can best choose how to protect your home.
Muth recommends the Muth Roofing System which will guarantee a GAF Golden Pledge Warranty every time. Why does it matter? Muth recognizes that when your roofing accessories all work together your home and your family are protected.
This is why Muth Roofs consists of six GAF protective layers.
The first layer, the Leak Barrier, helps prevent leaks from wind-driven rain and ice dams.
The second layer, the Roof Deck Protection, helps shield the open field from moisture absorption.
The third layer is your Starter Strip Shingles, which help guard against shingle blow-offs.
The fourth layer is the GAF Lifetime Shingles, which provide style and protection to your home.
The fifth layer is Cobra Attic Ventilation, which in tandem with insulation ensures proper airflow to control attic moisture and temperature.
The sixth, and final, layer is the Ridge Cap Shingles which finish off the roof and provide protection at the hips and ridges.
What's the Difference Between a Lifetime Warranty and the GAF Golden Pledge Warranty?
The GAF Golden Pledge Warranty is meant to protect your overall investment in GAF products against misapplication. Meaning, not only does the Golden Pledge Warranty include a product warranty for 50 years; it also includes a 25-year workmanship warranty (30 Years - Timberline® UHDZ™) which covers the work the roof installers did. This exceptional coverage is only available for GAF Master Elite contractors and lasts a lifetime. This also means, if the company that installs your roof goes out of business or sells to another company, you are still covered!
While there are other warranties available, this is by far the best that GAF and the industry have to offer. It is highly recommended for home and business owners. MUTH will help you get the warranty set up so there are no questions left unanswered.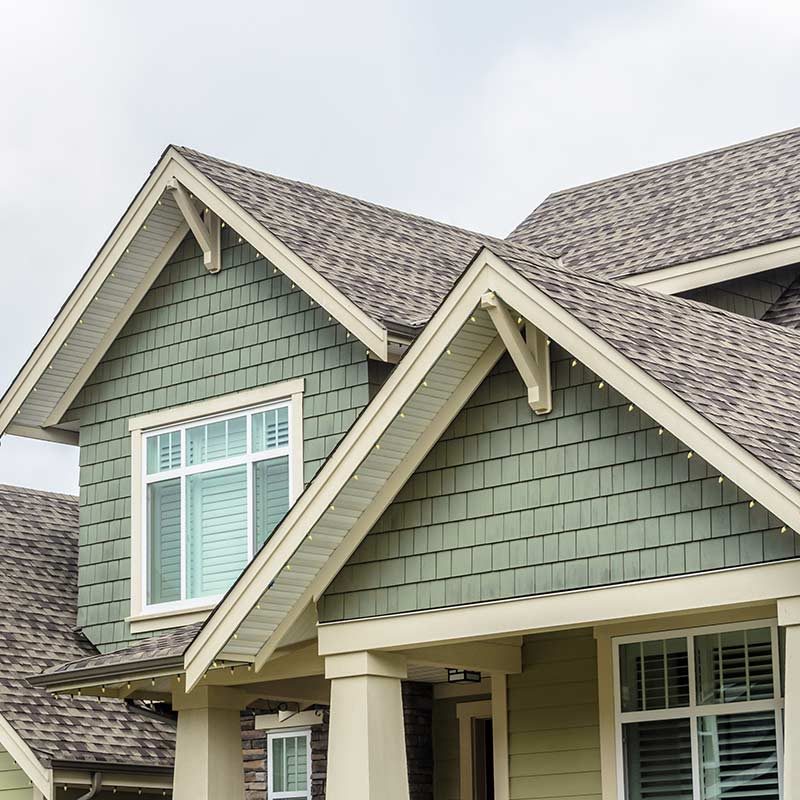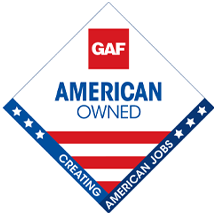 American Owned
We are proud to be American Owned and Opporated by families living, working, and playing right here in Columbus Ohio.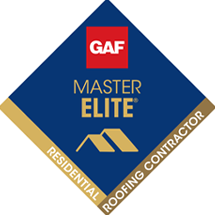 GAF Master Elite®
The Master Elite certification is an esteemed certification awarded to a few roofing contractors nationwide. Just 2%!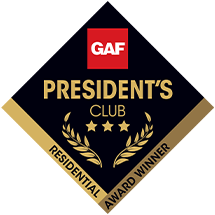 President's Club
Less than half of Master Elite contractors qualify for the President's Club status even fewer qualify for 3-stars. GAF awards this to contractors who demonstrate excellence in three key areas: Performance, Reliability, and Service.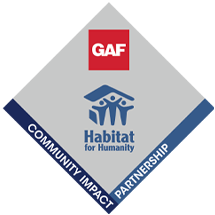 Habitat for Humanity
We are honored to be recognized as a GAF Community Contractor for our work with Habitat for Humanity, and have been a proud partner with Habitat for 12 years.