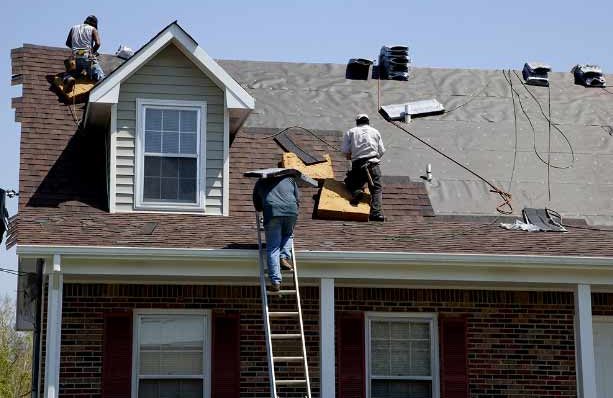 Roof replacement doesn't have to be an ordeal.
Learn how to prepare your home, yard and family so that you get a great roof replacement experience.
When you hire Muth and Company Roofing to perform a roof replacement, your sales consultant will complete a pre-work checklist to explain each step in the roof replacement process.  At Muth & Company Roofing, we want to make your Columbus, Ohio, roofing project as easy as possible for you and your family.
In addition, here is a handy list of tips to keep in mind before your Muth & Company roofing crew arrives.
Inform your neighbors. Let your neighbors know that a professional roofing crew will be working on your roof. If their houses are very close by, we may need to take extra precautions to protect their property as well.
Prepare the yard. Be sure to relocate items such as patio furniture and yard ornaments that could be damaged by falling debris. Once we have finished installing your roof, our crew will thoroughly clean up stray nails and small bits of debris. This process is much easier when the lawn has been recently mowed and is tidy.
Protect your valuables. Move all vehicles out of your garage and park them away from your home. Cover valuable items in the attic, garage and rooms with open ceilings to protect them from the dust and debris that comes from activity on your roof. In addition, remove or secure important items hanging on walls or stored in cabinets. These could be jarred or shaken loose by vibrations.
Enjoy a day out. Roofing is a noisy business that involves hours of hammering and banging. Walking in and out of your home may be dangerous, and windows may be covered by tarps as we work. Often a Muth crew can complete a reroof in one day. So to ensure your comfort, we advise you to make plans to be out of your home during roof replacement.
Following these basic precautions will help ensure we can get right to work when we arrive, and no damage will occur to personal property. For additional questions about preparing for roof replacement, contact Muth & Company, the leader in roofing companies in Columbus, Ohio, at (614) 682-3060.