Have you ever noticed that pets and small children are drawn to sunlight streaming in through windows and doors? There is just something comforting about the warmth of the sun on your skin in the middle of winter. When you install a skylight from Muth and Company Roofing of Columbus, OH, your home will have an attractive feature that can light up the whole room, along with providing several other benefits.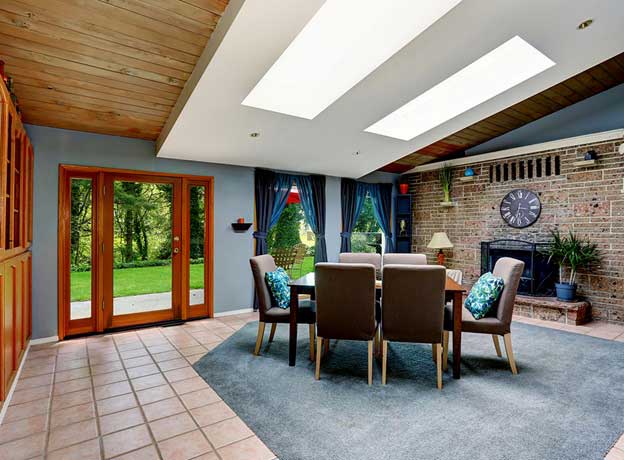 Skylights help keep your house warmer. Another benefit of skylights is the natural warming effect that takes place in your home. More natural warmth means less fuel is required to keep your home at a comfortable temperature, and less fuel means more energy savings for you! We also have energy-efficient glass options available that do a great job of insulating your home from the cold of winter as well as the heat of summer.
Natural light reduces the need for electric lights. Natural light coming in from the outside will brighten up your home, which means your utility bills will be lower because you won't need to turn on your lights as much. Installing a skylight may also make you eligible for a federal tax credit, which will save you even more money. Don't worry about the tax side of it: we will provide the information you need in the form of a cost-basis form, which you can then pass on to your accountant.
Traditional vs. tubular skylights. Muth and Company has a few different options available when it comes to skylights. First, there is the traditional style of skylight, which can be either tilting or fixed. The other option is a tubular skylight, or "sun tube." This type of skylight is a great option because it is less than half the cost of a traditional skylight and is less invasive as well.
Call a Columbus Roofer for Expert Installation
Here at Muth and Company, we would like to help bring the comforting light and warmth of the sun to you year-round by installing a skylight for you. Hurry and give your favorite Columbus roofer a call at (614) 682-3060 for a FREE estimate!