Families and the great outdoors have always been close to our hearts here at Muth & Company Roofing. Three years ago, we started raising money to send kids to camp in the summer. This year, we are going bigger and better than ever with a golf outing cool enough for Mr. Moose to make an appearance. Join us on the green and help us send kids and soldiers to camp!
In partnership with RoyalFamily Kids, Cornerstone of Hope, and The Buckhaven Learning Center, we are planning a golf outing as you have never seen before. Players will have a blast supporting these camps with a live DJ, sponsorship activities, 50/50 raffles, and a banquet, plus exciting live and silent auctions. Register now and join us as we tee off for camp!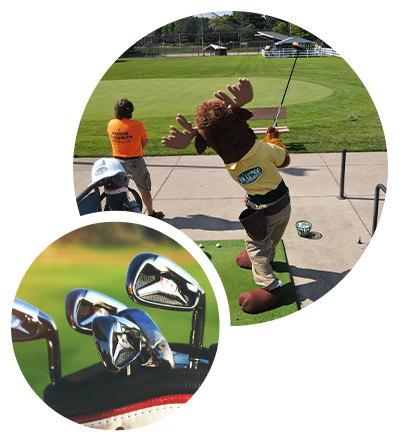 Saturday, June 17th, 2023
7:00 am - 7:30 am: Registration & Set Up
8:00 am: Shot Gun Start
1:00 pm - 5:00 pm: Lunch/Banquet
Additional information will be added as confirmed.
Not able to make the outing? You can still help support the cause by making a donation.
Royal Family KIDS is an international organization of volunteers who mentor, guide, and support children who come from trauma since 1985. Our goal is to intervene in their lives and provide guidance, structure, and love so that they can avoid the common pitfalls for children who are in the foster care system. The pitfalls can be teenage pregnancy, homelessness, substance abuse, and prison.
Buckhaven Learning Center
Buckhaven Learning Center was established in 2006 as Non-Profit 501(c) 3 organization. Buckhaven carries out activities designed to offer Disabled/Combat Wounded Veterans the opportunity to participate in hunting and related outdoor activities as well as educational programs to learn about hunting, nature and other similar topics.
Cornerstone of Hope is a nonprofit Comprehensive Bereavement Support Center serving children, teens, and adults who have experienced the death of a loved one. Cornerstone of Hope offers grieving individuals and families the chance to cope with their loss and emerge from their pain with a renewed sense of purpose.