In the wake of the natural disasters that have hit our country in recent weeks and months, it's fitting that September is National Preparedness Month. While it's impossible to know when an emergency or disaster might occur and how it will affect your family, being prepared in the event that the unthinkable happens will greatly increase the chances of survival for you and your family.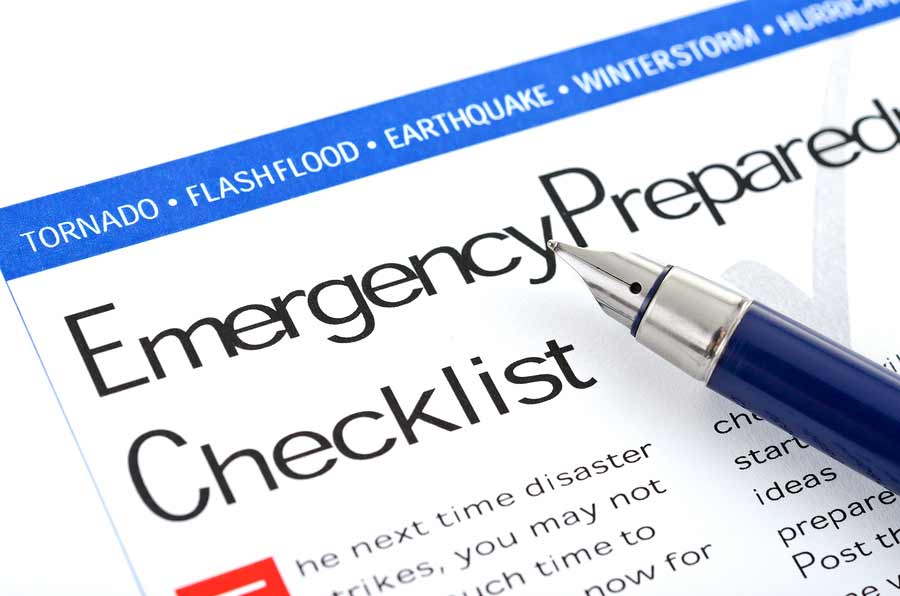 Create a family emergency plan. It's important to be aware of the natural disasters that are most likely to occur in your area and know how to respond to them, as well as emergencies that aren't specific to a particular region, such as flooding and home fires. A detailed emergency plan with which each family member is familiar is essential to everyone's safety and well-being. When each person has specific responsibilities to perform and knows how to work together as a team, calm takes the place of panic and confusion, and the likelihood of being separated from your family members is greatly decreased.

Stay on top of roof inspections and repairs. One of the best things you can do for your home is to perform regular inspections and take care of necessary roof repairs as soon as possible. By being aware of the condition of your roof, minor problems can be fixed before they become major ones, ensuring that your roof is as strong as possible should a strong storm or other natural disaster arise. Your home's roof should be professionally inspected annually, though bi-annual inspections in the spring and fall are a good idea.

Purchase adequate homeowners insurance. While damages caused by some events, such as flooding, aren't covered under most policies, many other weather-related occurrences are. It's important that you have enough insurance to cover the cost of rebuilding your home, if necessary, so talk to your insurance agent.
When a strong storm or other natural disaster hits, your home will likely sustain at least some minor damage that will require gutter or roof repairs. For this reason, it's important to find a dependable roofing contractor such as Muth and Company Roofing and have our info on hand in case it's needed. That way you can quickly give us a call at (614) 682-3060 should an emergency arise!
Muth & Company Roofing is a certified Master Elite Contractor through GAF servicing Columbus, Ohio and the surrounding area including Westerville, Delaware, Worthington, Dublin, Bexley, Gahanna, New Albany, and nearby communities. Muth & Company provides roofing installation services, as well as gutter installation, gutter replacement, gutter repair, attic insulation, skylight installation, and roof repair. We're proud to offer metal roofing installation and metal roof financing services.
We use quality, feature-rich products including GAF American Harvest Shingles as well as the full GAF roofing system to deliver superior protection and warranties. If you're in need of an experienced, trusted roofing or gutter company in the Columbus, Ohio region, don't hesitate to call Muth & Company for a free estimate at (614) 682-3060 today!