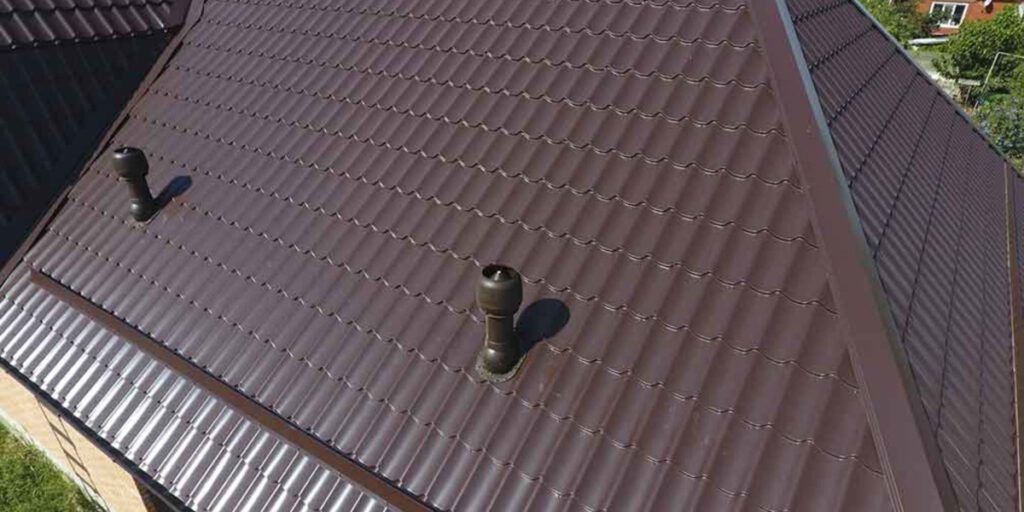 What's one of the most popular trends in roofing today? Metal roofs! Modern technology has produced beautiful metal roofing products. They are incredibly tough, extremely durable, and similar in appearance to several other sought-after roofing materials. Unfortunately, there is still confusion and misinformation among many homeowners about certain characteristics of metal roofing. Here are some of the most common myths.
Metal roofs get hotter than asphalt shingles
Metal roofs reflect back much of the solar radiation that typically an asphalt roof absorbs. Reducing the amount of sunlight the roof absorbs, the corresponding amount of heat that transfers into your home minimizes. This is a huge help when it comes to cooling your home during Ohio's hot summers.
Metal roofs attract lightning
A metal roof does not increase the chances of your home being struck by lightning. If a lightning strike occurs, the charge dissipates evenly over the roof, reducing overall damage. In addition, metal cannot burn like other roofing materials, giving you tremendous fire protection.
Metal roofs are noisier when it rains
Roofing professionals like Muth Roofing install modern metal roofs over several layers of roofing materials. These include a layer of roofing felt and a thick layer of sheathing (usually plywood). Some are even laid over existing roofing. The result is a well-insulated, waterproof roof that's often quieter than the standard asphalt shingle roof.
Metal roofs are unattractive
Metal roofing now comes in dozens of colors to match your brick, stone, or vinyl siding. Some metal shingles even have the look of real clay and slate tiles and wood shingles or shakes. Metal roofing systems also carry extensive warranties against fading, chipping, chalking, and rusting. This ensures that their beauty will last a lifetime.
A metal roof may be the last roof you ever buy. If you think this material may be right for your home or business, contact Muth & Company Roofing at (614) 882-0900 to schedule a FREE estimate!
Muth & Company Roofing is a certified Master Elite Contractor through GAF servicing Columbus, Ohio and the surrounding area including Westerville, Delaware, Worthington, Dublin, Bexley, Gahanna, New Albany, and nearby communities. Muth & Company provides roofing installation services, as well as gutter installation, gutter replacement, gutter repair, attic insulation, skylight installation, and roof repair. We're proud to offer metal roofing installation and metal roof financing services.
We use quality, feature-rich products including GAF American Harvest Shingles as well as the full GAF roofing system to deliver superior protection and warranties. If you're in need of an experienced, trusted roofing or gutter company in the Columbus, Ohio region, don't hesitate to call Muth & Company for a free estimate at (614) 682-3060 today!