Wind Damage to Your Ohio Roof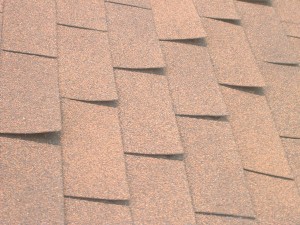 Most roofing systems are designed to withstand winds of 70-100 mph or more. But weather patterns here in Central Ohio and the Columbus area often generate winds in excess of these speeds, causing damage to your home's roof.
High winds can cause a wide range of damage. At the lower end, shingles may loosen and several may be blown off your roof. The loss of a few shingles may not seem like a big deal, but it is important to have them replaced as quickly as possible. Shingles are aligned to work together to prevent water from entering your home, and the loss of even a single shingle opens the roof up to water infiltration.
Wind can also damage roof flashing, loosening the seal between the flashing and vents or chimneys; and can cause gutters to pull away from the edge of the roof.
Very high winds can cause "wind lift," a situation in which the roof is literally lifted off the framework of your home. If this occurs, serious repairs are required to help restore the integrity and safety of the roofing system. Often this means a complete roof replacement.
When high winds howl, call Muth & Company Roofing to inspect your roofing system for damage and to make repairs quickly.
For a hole in your roof or a whole new roof, choose Muth & Company Roofing to be the roofing contractor Columbus area homeowners hire to repair wind-damaged roofs!
Get a Free Estimate for Your Wind-Damaged Roof

Call Muth & Company Roofing today at (614) 682-3060 for a FREE estimate on Columbus roof repair or Columbus roof replacement.