As a building owner or a facility manager, quality roofing should be one of your major concerns. After all, the roof protects your building from the elements and keeps your structure together. If you're not careful, however, various weather conditions can make your roof even more susceptible to damage.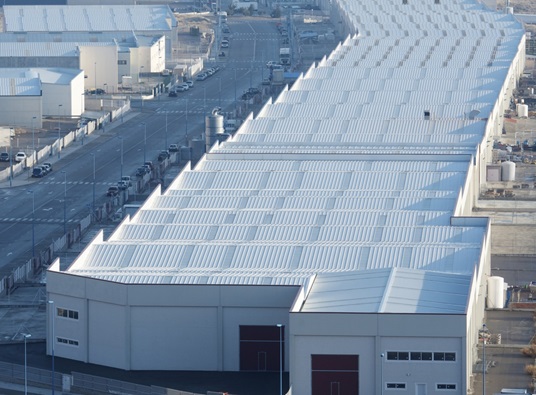 According to the International Building Code, roofs "serve to protect the building." If you want your roof to do just that, you need to consider your choice of material and the quality of installation. Here are three other things you need to know about commercial roofing in Columbus, Ohio:
Commercial roof maintenance requires a proactive approach.
BUILDINGS.com writes, "Proactive versus reactive maintenance is a good place to start." Owners and managers who respond to commercial roof problems only as they happen tend to shell out more. If you don't want to spend more than planned, make maintenance a priority.
Muth & Company Roofing has a comprehensive maintenance program that can lengthen your roof's life span. We can inspect and assess your building's condition and provide an effective recommendation plan.
Commercial roofing will eventually need repairs or replacement.
Sure, you might have had your roofer install the best materials available on the market. However, commercial roofing experiences mild to severe wear and tear every year. With issues like weathering and deterioration, it's likely that your roof will need repairing or replacing in the long run.
If you need a hand, we have a team of skilled workers that can repair and install quality commercial roofing. Masters of their own craft, they are highly skilled to work on the following kinds of roofing: (1) flat roofs, (2) EPDM roofing membrane, (3) shingles, (4) synthetic slate, (5) synthetic wood shakes, and (6) metal.
Commercial roofs should be installed only by certified contractors.
Keep in mind that commercial roofs are extremely complex structures. We understand that you work under a certain schedule and that your need is urgent. However, make it a point to hire a contractor you trust. Conducting background checks will definitely help you find a certified roofing professional like us.
Muth & Company Roofing is a GAF Master Elite™ roofing contractor and a CertainTeed SELECT ShingleMaster™. These designations mean we have completed rigorous trainings under these top-notch manufacturers. With our skill and experience, you'll feel more confident with the quality of our installations.
We are one of the roofing companies in Columbus, Ohio, that take their jobs very seriously. With two decades' worth of commercial roofing experience, our roofers are fully trained and equipped to make quality roof assessments.
To learn more about our products and services, call us at (614) 682-3060. You can also send us a message for a FREE estimate on your commercial roofing.
Muth & Company Roofing is a certified Master Elite Contractor through GAF servicing Columbus, Ohio and the surrounding area including Westerville, Delaware, Worthington, Dublin, Bexley, Gahanna, New Albany, and nearby communities. Muth & Company provides roofing installation services, as well as gutter installation, gutter replacement, gutter repair, attic insulation, skylight installation, and roof repair. We're proud to offer metal roofing installation and metal roof financing services.
We use quality, feature-rich products including GAF American Harvest Shingles as well as the full GAF roofing system to deliver superior protection and warranties. If you're in need of an experienced, trusted roofing or gutter company in the Columbus, Ohio region, don't hesitate to call Muth & Company for a free estimate at (614) 682-3060 today!