Every home has specific needs when it comes to roofing. Some need a more durable roof because of the kind of climate they have. Others need something that's easy to maintain. Whatever your needs are, there's a common ground for everyone: quality.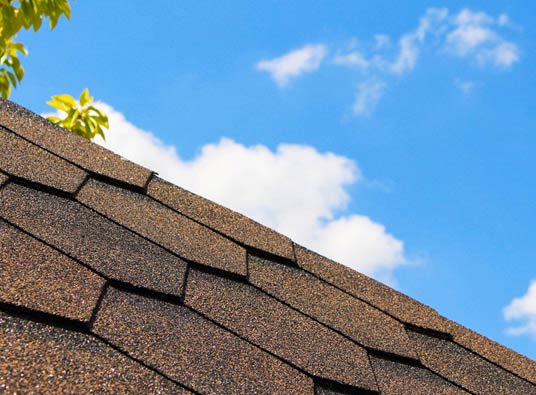 As the go-to experts when it comes to roof repair in Columbus, Muth Company & Roofing believes in the value of quality materials and workmanship. Asphalt shingles are one of the top-notch roofing materials that we install. If you're considering switching to asphalt shingles, here are four things you need to know:
1. Asphalt shingles can boost your home's curb appeal. Asphalt shingles are available in various styles. The GAF asphalt shingles we offer are available in several options: Three-Tab, Timberline®, Specialty, and Designer Lifetime roofing shingles. Whether your home is traditional or modern, there is surely a shingle option to match your architecture. The great thing about shingles is that they're available in several colors that can complement the rest of your home.
2. Not all asphalt shingles are the same. When people ask us about the quality of our asphalt shingles, we let our products do the talking. Many homeowners can attest to the value of our shingles. The product is only as good as the brand behind it. We believe GAF and CertainTeed are two of the country's leading manufacturers of quality roofing products. That's why we're confident that the asphalt shingles we install are among the best in the industry.
3. Asphalt shingles are an affordable roofing choice. If you decide to switch to shingles, don't be surprised at how affordable they are. Just because they're low-cost doesn't mean they're not a good choice. In fact, this is one of the most popular benefits of asphalt shingles. While they cost less than most roofing materials, they can provide sufficient long-term protection. Furthermore, our GAF and CertainTeed products are backed by the best warranties available on the market today.
4. It takes a certified roofer to install asphalt shingles. Just like the variety of shingles, the quality of installation also differs from roofer to roofer. Muth Company & Roofing is a GAF Master Elite™ roofing contractor and a CertainTeed SELECT ShingleMaster™. This means our team has undergone comprehensive training to vastly improve our skills so that we can provide the best service.
If you want a high-performing roof, asphalt shingles are your best bet. Don't be the last to enjoy their benefits. Besides installation, we also do quality roof repair in Columbus, Ohio.
If you want to learn more about asphalt shingles, don't hesitate to get in touch with us. We provide a range of services for both residential and commercial roofing. Call us at (614) 682-3060 today.
Muth & Company Roofing is a certified Master Elite Contractor through GAF servicing Columbus, Ohio and the surrounding area including Westerville, Delaware, Worthington, Dublin, Bexley, Gahanna, New Albany, and nearby communities. Muth & Company provides roofing installation services, as well as gutter installation, gutter replacement, gutter repair, attic insulation, skylight installation, and roof repair. We're proud to offer metal roofing installation and metal roof financing services.
We use quality, feature-rich products including GAF American Harvest Shingles as well as the full GAF roofing system to deliver superior protection and warranties. If you're in need of an experienced, trusted roofing or gutter company in the Columbus, Ohio region, don't hesitate to call Muth & Company for a free estimate at (614) 682-3060 today!