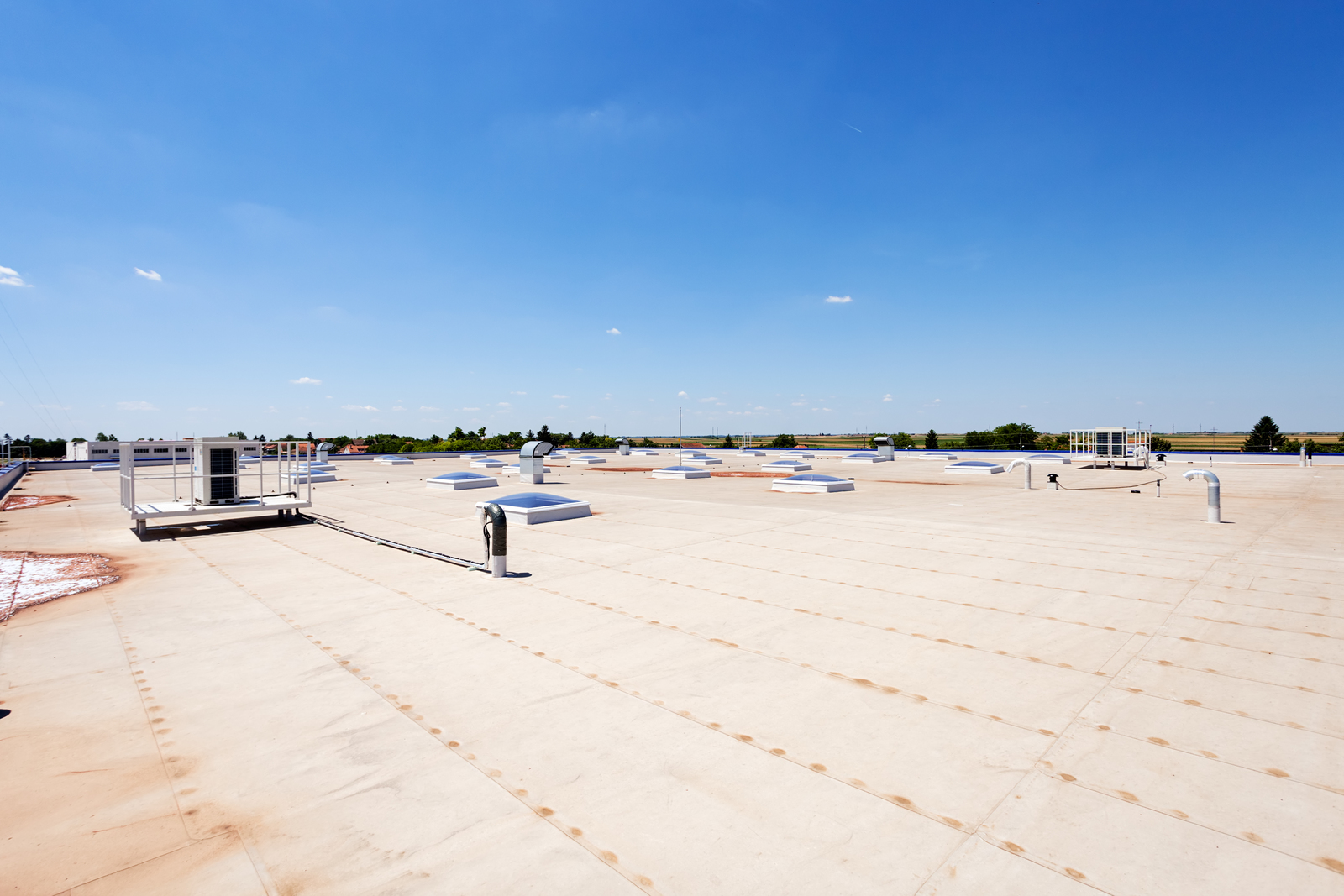 While many roofs look similar, they are definitely not all the same. There are many differences between commercial and residential roofs.
For the best results and valid warranty coverage, both residential and commercial roofs require high-quality materials and experienced Columbus roofing contractors to install them. The certified installers at Muth & Company Roofing can advise you on which products are best for your situation and application.
Residential Roof Design
While commercial roofs are typically flat or nearly flat, residential roofs vary greatly in pitch.
From the gentle slope of a ranch-style home to a steep, gabled Victorian. The color and design of a roof should be chosen based on the architectural style of your home. This is to achieve symmetry and complement your home's exterior.
Commercial Roof Design
Commercial roofing tends to be much more involved and time-intensive than residential. This is because of the large amount of space that needs to be covered and the obstacles that get in the way. Commercial roofs have extensive exterior piping, ventilation systems and smokestacks to work around.
They also sometimes house heavy heating and cooling units, which requires stronger support and framing. Flat commercial roofs need more frequent inspections, maintenance and repairs. All in all, residential roofs are much easier to maintain, repair and replace than commercial roofs.
Choosing the Right Roofing Materials
As with most products, roofing materials vary in price based on the application and the life expectancy of the material. Commercial roofs that are flat or have a low slope are best protected by single-ply membranes. These can tolerate standing water and a lot of wear and tear.
White and light-colored single-ply is also reflective, so it can reduce the cooling demands of a commercial building. Other smart options for a commercial roof are metal paneling and asphalt shingles, depending on the structure. Residential roofs are steeper and have more roofing options to choose from, including asphalt, wood shake, slate and metal.
Call Muth for Your Residential Roof or Commercial Roof Needs
It takes highly trained and experienced roofing experts to have the know-how to meet the needs of both commercial and residential roofing customers. Muth & Company Roofing has over 25 years of experience providing expert solutions for a wide range of roofing needs.For roof replacement or roof repair for your home or business, call Muth today at (614) 682-3060 for a free consultation!