With the school year winding down in most districts, parents have started bracing for those inevitable words: "I'm bored!" Why not make this summer different by signing your kiddos up for some local summer camps? They are a great way for kids to socialize, get out their energy, and use their creativity. Here are some ideas from Muth & Company Roofing, your Columbus roofer, for summer camps in the Columbus area.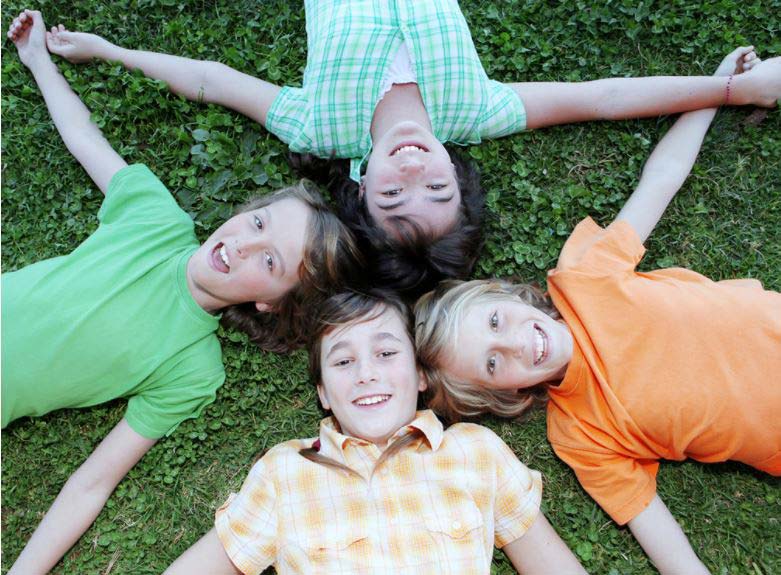 Second & Seven Football Camp
The annual Second & Seven Football Camp will be held Mon, June 20 – Wed, June 22, 2022 in Hilliard. Kids ages 7-14 will learn basic fundamentals of football from former Buckeyes, NFL players and local high school football coaches. Plus be introduced to important attributes such as teamwork, goal-setting, positive attitude, and commitment. The camp fee includes daily snacks, lunch, and an official camp shirt.
Early bird registration rates are in effect until the end of April 2022! Register your child(ren) today!
Community Youth Camp
The Community Youth Camp creates equitable opportunities for kids to play more than a dozen sports over four days. Coaches make the fundamentals fun and help 6- to 12-year-olds build confidence and learn life skills. With a male and female instructor for every sport, kids can be what they see. From cycling to yoga, Community Youth Camp makes sports accessible.
Camp Dates/Times/Ages:
Camper Ages: 6-12
Camp Leader Ages: 15-18
June 6-9, 2022: Lou Berliner Athletic Complex
June 21-24, 2022: KIPP Columbus
Explore Your Future – Free Career Exploration Summer Camps for High Schoolers at Columbus State
Explore your future through Columbus State STEM summer camps. Completely free of charge! Thanks to the National Science Foundation and National Security Agency. Tinker with tech to learn about cybersecurity and cloud computing. Or experiment with 3-D printing, robotics, and more to discover engineering and automotive career paths. Spots are limited; apply now at cscc.edu/summercamps.
At CCT, we take a holistic approach to theatre education. Every camp includes both onstage performance experiences. Acting, singing, and dancing and backstage production experiences like costuming, prop making, set building, lighting, and sound.  Beyond theatre skills, students will grow in collaboration, communication, and confidence.
Dates & Themes:
-June 6-10 – Bluey & Bingo (Ages 5-8)
-June 13-17 – Maleficent & The Descendants (Ages 5-15)
-June 20-24 – Wait for It…(Ages 10-15)
-June 27 – July 1 – Songs and Costumes of Cinderella (Ages 5-15)
-July 5-8 – Cosplay All Day (Ages 10-15)
-July 11-15 – Let it Go (Ages 5-15)
-July 18-22 – The World of Harry Potter (Ages 5-15)
-July 25-29 – Moana & Maui (Ages 5-15)
At Muth & Company Roofing, our commitment to quality workmanship and customer service have made us one of the leading roofing contractors in the Columbus area. If you are in need of roof or gutter repair, give us a call today at (614) 682-3060 for a FREE estimate.
Muth & Company Roofing is a certified Master Elite Contractor through GAF servicing Columbus, Ohio and the surrounding area including Westerville, Delaware, Worthington, Dublin, Bexley, Gahanna, New Albany, and nearby communities. Muth & Company provides roofing installation services, as well as gutter installation, gutter replacement, gutter repair, attic insulation, skylight installation, and roof repair. We're proud to offer metal roofing installation and metal roof financing services.
We use quality, feature-rich products including GAF American Harvest Shingles as well as the full GAF roofing system to deliver superior protection and warranties. If you're in need of an experienced, trusted roofing or gutter company in the Columbus, Ohio region, don't hesitate to call Muth & Company for a free estimate at (614) 682-3060 today!