With the school year winding down in most districts, parents have started bracing for those inevitable words: "I'm bored!" Why not make this summer different by signing your kiddos up for some local summer camps? They are a great way for kids to socialize, get out their energy, and use their creativity.
Here are some ideas from Muth & Company Roofing, your Columbus roofer, for summer camps in the Columbus area.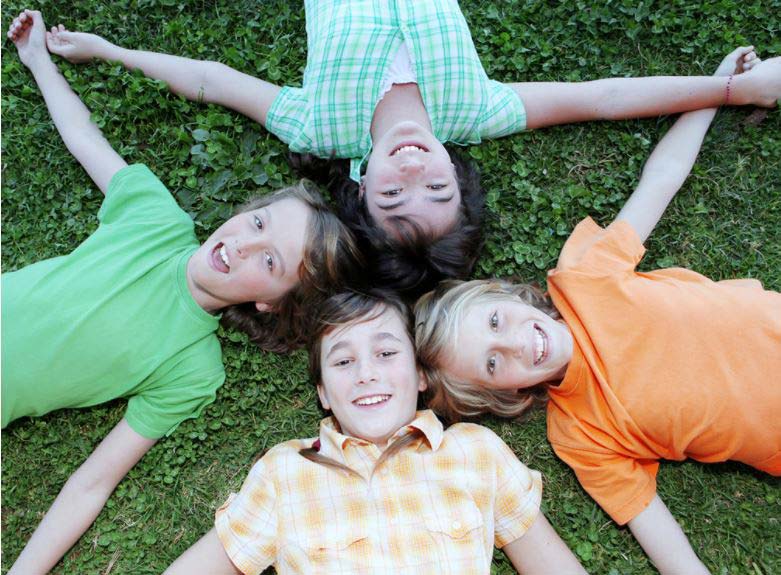 Second & Seven Football Camp
The annual Second & Seven Football Camp will be held Mon, June 26 – Wed, June 28, 2023, in Hilliard. Kids ages 7-14 will learn basic fundamentals of football from former Buckeyes, NFL players and local high school football coaches. Plus be introduced to important attributes such as teamwork, goal-setting, positive attitude, and commitment. The camp fee includes daily snacks, lunch, and an official camp shirt.
Early bird registration rates are in effect until the end of April 2023! Register your child(ren) today!
Community Youth Camp
The Community Youth Camp creates equitable opportunities for kids to play more than a dozen sports over four days. Coaches make the fundamentals fun and help 6- to 12-year-olds build confidence and learn life skills. With a male and female instructor for every sport, kids can be what they see. From cycling to yoga, Community Youth Camp makes sports accessible.
Explore Your Future – Free Career Exploration Summer Camps for High Schoolers at Columbus State
Explore your future through Columbus State STEM summer camps. Completely free of charge! Thanks to the National Science Foundation and National Security Agency. Tinker with tech to learn about cybersecurity and cloud computing. Or experiment with 3-D printing, robotics, and more to discover engineering and automotive career paths. Spots are limited; apply now at cscc.edu/summercamps.
Be a Good Sport!
At Sports Ohio, there is no off-season. Whether your child already has a favorite sport or wants to learn something new, the summer camps at Sports Ohio have something for everybody. They offer camps for baseball, softball, football, lacrosse, basketball, golf, soccer, and volleyball. In addition, they have a Summer Adventure Camp for kids who want to try a little bit of everything. The variety of activities and sports available make this a popular camp that keeps kids coming back year after year!
At CCT, we take a holistic approach to theatre education. Every camp includes both onstage performance experiences. Acting, singing, and dancing and backstage production experiences like costuming, prop making, set building, lighting, and sound.  Beyond theatre skills, students will grow in collaboration, communication, and confidence.
"Coolest Camp in Ohio"
Recognized throughout the midwest as Ohio's premier summer camp since 1959. Falcon Camp has been selected in "50 Amazing Camps in USA" and chosen as the "Coolest Camp in Ohio". Falcon offers a beautiful lakefront setting, talented staff and wide variety of activities. Boys and girls ages 6 – 16 choose their own schedule within a general framework. Daily activities are separate with planned coed events. Horseback riding, sailing, swimming, riflery, tennis, drama, archery and more. Falcon has a strong reputation for making sure a camper's first overnight experience is positive.
Get Wild
Do you want your kid hanging out with a bunch of animals this summer? If it's at the Columbus Zoo summer camp, you do! With several different age-appropriate programs to choose from, campers are able to get up close and personal with the zoo residents as they learn about the environment and the wonders of the animal kingdom. Put your child in summer camp at the Columbus Zoo, and they will enjoy their summer in a safe, supervised environment that's educational as well as entertaining!
Parks and Recreation
The greater Columbus area has many Parks and Rec departments that offer a wide variety of summer camps and specialty camps that are sure to interest any child who loves the outdoors. Soccer, cheerleading, tennis, baseball … the list goes on!
If you don't want to deal with a bored kid this summer, enroll yours in one of the many summer camps available in the Columbus area, where they can learn new skills, make new friends and just have fun!
Muth & Company Roofing is a certified Master Elite Contractor through GAF servicing Columbus, Ohio and the surrounding area including Westerville, Delaware, Worthington, Dublin, Bexley, Gahanna, New Albany, and nearby communities. Muth & Company provides roofing installation services, as well as gutter installation, gutter replacement, gutter repair, attic insulation, skylight installation, and roof repair. We're proud to offer metal roofing installation and metal roof financing services.
We use quality, feature-rich products including GAF American Harvest Shingles as well as the full GAF roofing system to deliver superior protection and warranties. If you're in need of an experienced, trusted roofing or gutter company in the Columbus, Ohio region, don't hesitate to call Muth & Company for a free estimate at (614) 682-3060 today!