New roofing in Delaware, OH, is a big investment, and a budget-minded homeowner may be hesitant to pay the additional cost of a premium warranty. But while the initial out-of-pocket cost may be a little higher, in the long run the GAF Golden Pledge® Warranty can save you thousands.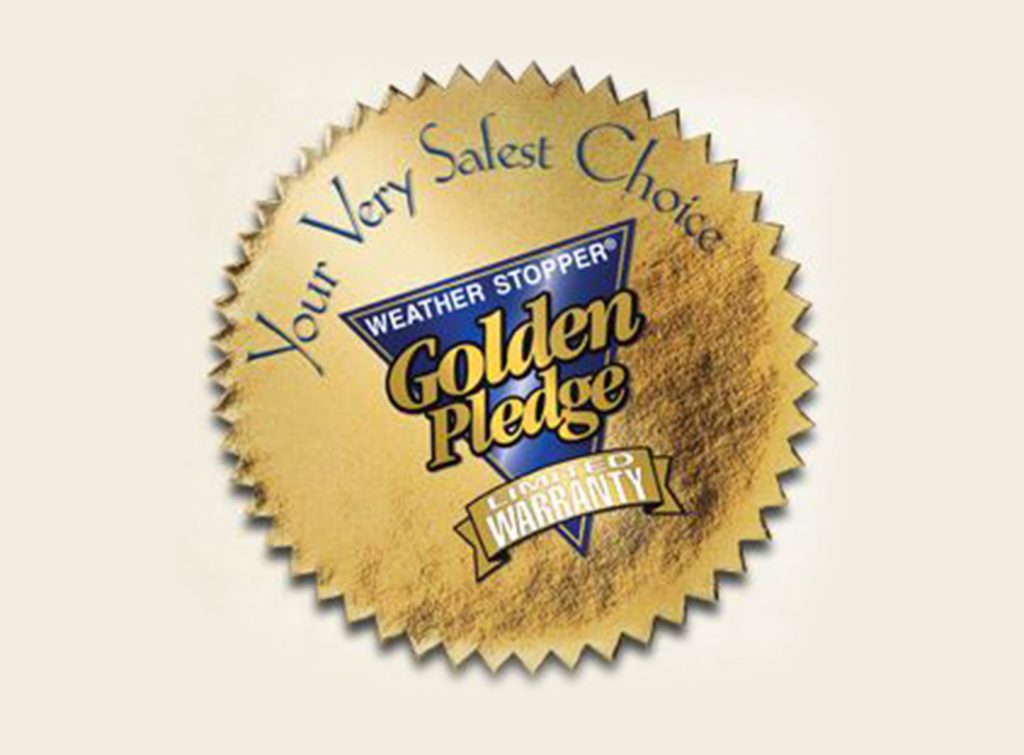 Why GAF Stands Out
Some contractors offer their own warranties on the work that they do, but with the high turnover in the roofing world, there's no guarantee that the company will still be in business in five years, let alone for the life of your roof! GAF's Golden Pledge Limited Warranty is the first of its kind to offer a warranty not only on manufacturing defects, but also on the workmanship of the contractor. Have a roof installed by a GAF Master Elite™ Contractor like Muth & Company Roofing, and GAF will stand behind our work for 25 years!
Customer Testimonials
At Muth & Company Roofing, we often hear back from satisfied customers who took advantage of the Golden Pledge Warranty. Take Sandra, for example. After we installed her roof in 2005, she and her husband faced a replacement 11 years later due to a rare manufacturer's defect. "We have received a totally new replacement roof at no cost due to a defect in the shingles," Sandra explained. "Our Golden Pledge Warranty covered all the costs of the new roof. It was a huge savings."
Of course, there are also those who are regretful about not taking advantage of it. Robin had a GAF Timberline roof installed in 2005, and felt he didn't need the extra expense of the Golden Pledge Warranty. Ten years later, in 2015, he discovered three significant leaks that turned out to be caused by manufacturer defects in a small portion of the shingles. The cost of replacement shingles and labor was covered under a more basic warranty, but some additional costs were accrued.
"Had I purchased the Gold Level Warranty, there would have been NO out-of-pocket expenses for any of the other costs of roof replacement," he said. "The premium cost for the Gold Level Warranty would have paid for itself many times over!"
To find out more about the Golden Pledge Warranty or roof repair in Gahanna, OH, give Muth & Company a call today at (614) 682-3060.