It's no surprise that GAF holds the distinction of being North America's leading roofing manufacturer, due to its premium, high-quality shingles and excellent warranty options. When you use GAF shingles on your roof, you're investing in a product with beauty, value and durability. Replacing a roof can be confusing and stressful, but with an impressive variety of styles, colors, and configurations to choose from, GAF makes it easy.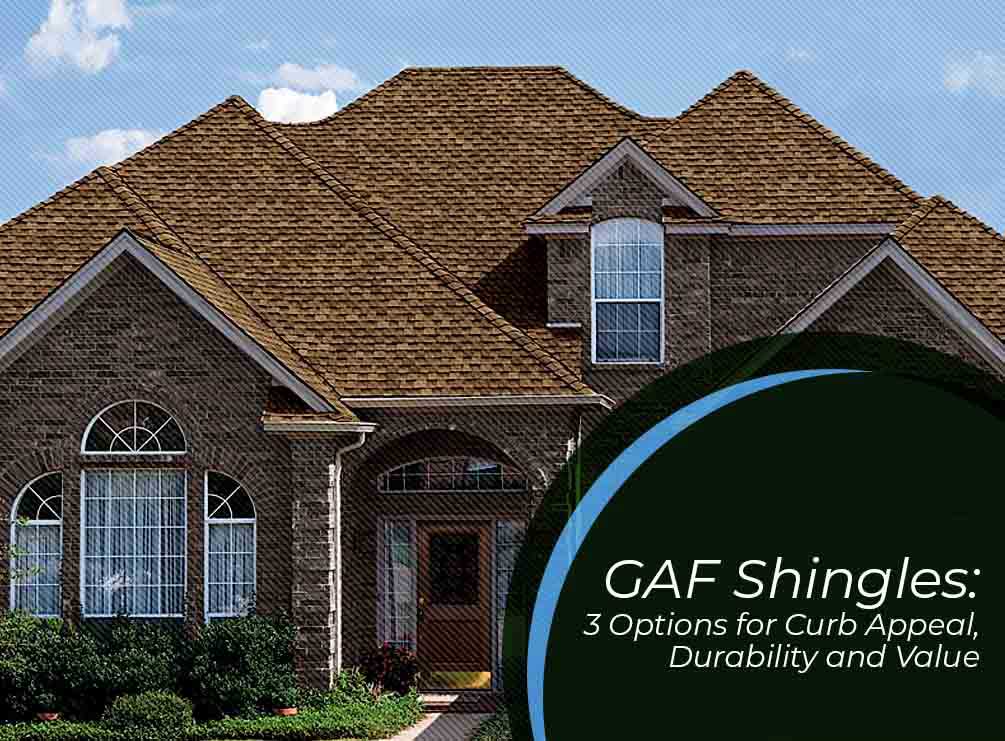 Architectural Shingles
GAF's line of Timberline® Lifetime Architectural Roofing Shingles, the #1 selling shingles in North America, allow you to have the elegant appearance of genuine wood shakes at a much lower cost than the original. Timberline shingles give you the best of both worlds by combining style and performance for the ultimate protection for your home, as well as carrying a Lifetime Limited Warranty. GAF further offers specialty Timberline shingles for enhanced impact resistance and energy efficiency.
Designer Shingles
When layered together, GAF Ultra-Premium Designer Roofing Shingles take things to the next dimension. The thick profiles of these premium asphalt shingles perfectly mimic the look of authentic slate tiles or hand-cut wood shakes at a much more affordable price. All designer shingles also carry a Lifetime Limited Warranty, and with a broad array of colors to choose from, you will be able to achieve the perfect look to drastically increase the curb appeal of your home.
3-Tab Shingles
If you need a roof replacement but have a tight budget to work with, GAF's economical 3-Tab Roofing Shingles combine classic style and Advanced Protection® Shingle Technology for superior performance.
Trust Our GAF Master Elite® Certified Installers
Did you know that only GAF Master Elite® roofing contractors can offer you access to special warranties backed by GAF? Muth and Company Roofing is one of these sought-after companies, so give us a call today at (614) 682-3060 to schedule your roof replacement and make a GAF roof a part of your life.