With winter finally winding down and flowers starting to emerge from the ground, Muth & Company Roofing would like to help you start preparing your home for the warmer and wetter days of spring. Just follow these five tips to de-winterize your home, and you'll soon be ready to get out and enjoy the warm spring sunshine!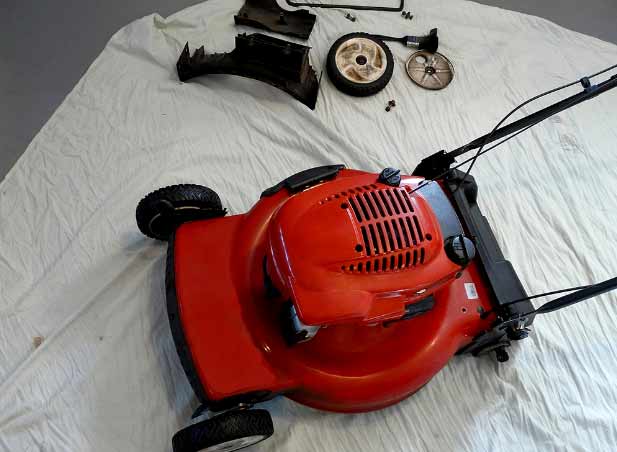 Prep your lawn.

Everybody wants a thick, green lawn come summer, so help things along by laying down some pre-emergent on your lawn.
Check out the lights.

Inspect all outdoor porch lights, floodlights and security lights for bulbs that are burned out, and replace as needed.
Give your lawnmower some love.

Mowing season will soon be upon us, so it's important for your mower to be ready for it. Make sure tires are aired, spark plugs are replaced, and blades are sharpened and set to the correct level.
Clean up the windows.

First, remove the screens and give them a good cleaning. To know which side streaks are on when cleaning glass, clean one side vertically and the other horizontally. Move on to the window sashes, cleaning them inside and out, then return the screens to their proper place.
Sign up for Mr. Moose's Roof Maintenance Plan.

Formerly our Extended Service Plan, it is exactly what you need to make sure your roof survived the winter months unscathed.
For one low price, we will:
Perform a complete inspection of your roof and gutters and prepare a detailed inspection report.

Inspect the attic, paying close attention to the condition of bathroom exhaust fans, venting and insulation.

Check

gutters

and spouts for clogs and clean out all debris, then reattach areas that have come loose or pulled away.

Clean, caulk and paint all flashings.
Here at Muth & Company, we try to make roof repair as painless as possible. If the inspection report from Mr. Moose's Roof Maintenance Plan shows that a repair is in order, we can get it done quickly to get your home back in order as soon as possible. Give us a call at (614) 682-3060.