As a way of saying thank you for all the support we have received over the past 25 years, Muth & Company Roofing continues to give back by supporting sports and school organizations in the community, as well as other worthy local organizations. The 2nd and 7 Foundation is one of these excellent local organizations, and we were pleased to again sponsor this year's The Derby fundraiser, held on March 10th at EXPRESS LIVE! in Columbus. This is the second year Muth & Company has been an event sponsor of The Derby.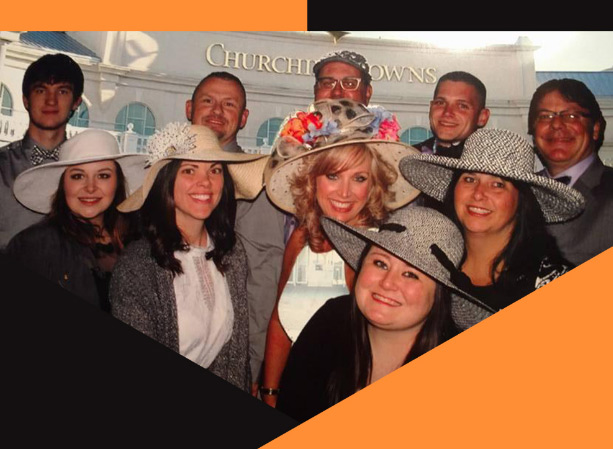 What is The Derby?
The Derby is an enjoyable evening in which adults can mingle, enjoy drinks and hors d'oeuvres, wager on "live" horse races, and bid on unique items up for auction. This year, five couples represented Muth & Company at the event, including eight employees. But while the Derby is a fun event, it's about much more than having a good time!
The Gift of Literacy
The main goal of the 2nd and 7 Foundation is to fight illiteracy by bringing more books into the homes of low-income families in our communities and around the country. Founded by three former OSU football players in 1999, the Foundation also focuses on giving kids in need positive role models to look up to and encouraging young athletes to serve their communities by paying it forward. Since its inception, the 2nd and 7 Foundation has given away over 100,000 books, not only in Central Ohio, but all across the nation.
Muth & Company stands out from other roofing companies, not just for our involvement in the community, but for our commitment to providing high-quality, superior workmanship. Make us your go-to roofer. Give us a call today at (614) 682-3060 for all your roofing needs.