When April showers start rolling in, there's a good likelihood that they will include hail at some point. While you might be more concerned about your vehicles or outdoor furniture in a hailstorm, keep in mind that hail can be very damaging to roofs as well. Luckily Muth & Company, the leader in roofing in Dublin, OH, knows just what to look for and can help you assess the damage.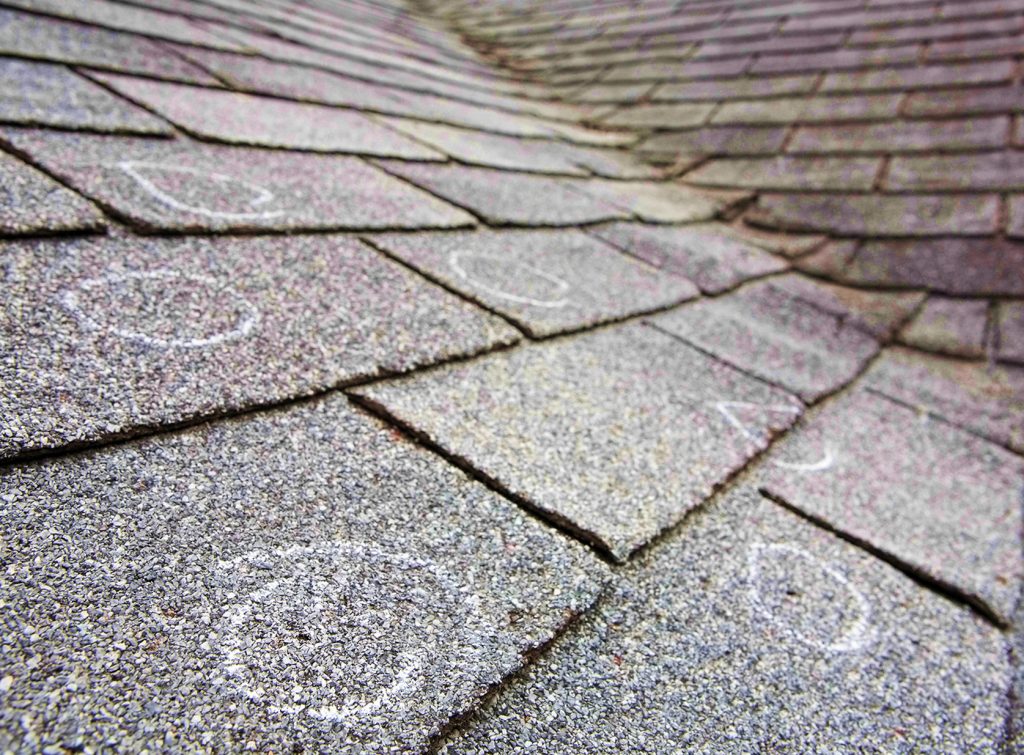 • Check for dings in the metal. When you give Muth a call after a hailstorm, we will send out one of our experienced hail damage specialists to inspect the damage and advise you on your options. The easiest way to spot hail damage is to first check the metal flashings, valleys and vents on your roof. Soft metal will dent when hit by hail, and the size and depth of the dent will indicate how large the hail was. If there are dents in the metal, there is probably damage to the rest of the roof.
• Inspect for shingle bruising. Hail damage to shingles is not always apparent and can be hard to identify. On a roof with asphalt composition shingles, the areas of impact will be black in color and soft to the touch. These slight bruises may not seem significant, but they weaken the shingles and over time water will be able to leak in. To spot damage on wood shingles, look for brown or orange splits in the wood with sharp edges that have minimal to no deterioration.
• Examine the gutters for granule build-up. Severe bruising of asphalt shingles can result in granule loss. The loose granules can fall into and clog your gutters, and also expose the asphalt underneath to the effects of the sun and future storms, leading to further damage. This is why it's so important to get a complete inspection of your roof and gutter system after a hailstorm. If repairs are needed, Muth and Company's trained specialists in roof and gutter repair in Columbus, OH, will get quickly get your roof on the road to recovery.
If you need an inspection or repairs, call a roofer at Muth & Company Roofing today at (614) 682-3060 for a FREE estimate!
Muth & Company Roofing is a certified Master Elite Contractor through GAF servicing Columbus, Ohio and the surrounding area including Westerville, Delaware, Worthington, Dublin, Bexley, Gahanna, New Albany, and nearby communities. Muth & Company provides roofing installation services, as well as gutter installation, gutter replacement, gutter repair, attic insulation, skylight installation, and roof repair. We're proud to offer metal roofing installation and metal roof financing services.
We use quality, feature-rich products including GAF American Harvest Shingles as well as the full GAF roofing system to deliver superior protection and warranties. If you're in need of an experienced, trusted roofing or gutter company in the Columbus, Ohio region, don't hesitate to call Muth & Company for a free estimate at (614) 682-3060 today!