COLUMBUS, OH, February 13, 2015 – Muth & Company Roofing is inviting local residents to participate in a fundraiser for the Humane Society of Delaware County through its annual dog photo contest on Facebook. Now through February 28, local residents can upload a photo of their favorite canine to the Muth Facebook page to enter the 2015 WestMUTHster Dog Show. The contest is a play on the Westminster Dog Show, the prestigious dog breed competition held each February at Madison Square Garden.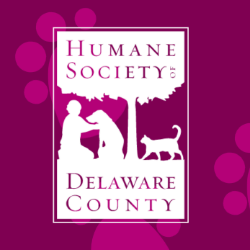 Prior to submitting their dog's photo, contest entrants must first "Like" the Muth & Company Facebook page (otherwise their dog's photo won't show up on the Muth Facebook page to be counted as part of the contest). For each new "Like" received, Muth & Company pledges a $2 donation to the Humane Society of Delaware County, up to $1,000. The Humane Society is dedicated to eradicating animal suffering in Delaware County and surrounding areas by offering low-cost spays and neuters, educational programs, cruelty investigation and animal sheltering facilities.
Facebook fans will be able to vote on their favorite dog by "liking" the dog's photo. Voting will be open through February 28, with the winner announced on Facebook on March 2. The winner will receive a basket of dog treats and other goodies. The winning submitter must be able to claim this prize in person at the Muth & Company office, located at 5951 Westerville Road in Columbus, Ohio.
"Connecting with our customers on social media helps to keep us top-of-mind when it's time for their roofing and home improvements," said Chad Muth, president of Muth & Company. "Another aspect of our company mission is giving back to the community through charitable efforts, and the non-profits that care for local animals in need are one of our favorite causes. Our WestMUTHster Dog Show allows people to showcase their favorite dog and gives us the chance to contribute to this wonderful organization that cares for needy animals in Delaware County."
Muth added, "Our last WestMUTHster Dog Show was such a fun way to raise awareness and funds for the Humane Society of Delaware County, we knew we'd have to do it again this year – and hopefully surpass the amount we donated from our last dog show!"
Visit Muth's Facebook page to enter the WestMUTHster Dog Show. Each new page "Like" equals $2 that Muth Roofing will donate to the Humane Society of Delaware County. Learn more about the Humane Society of Delaware County.
About Muth & Company Roofing
Since its founding in 1992 by Chad and Gina Muth, Muth & Company Roofing has satisfied the need for roof repair, roof replacement, gutters, skylights and insulation for homeowners and business owners in Columbus and across Central Ohio. Muth & Company is among an elite group of certified GAF Master Elite™ roofing contractors, a distinction earned by only 3% of all roofing companies in North America. For more information, visit muthroofing.com.