With summer wrapping up and nights starting to get cooler, now is the time to start thinking about getting your home ready for colder weather. If you're dreading the thought of high heating bills this winter, there is a simple and relatively inexpensive way to lower them: increasing the amount of insulation in your attic.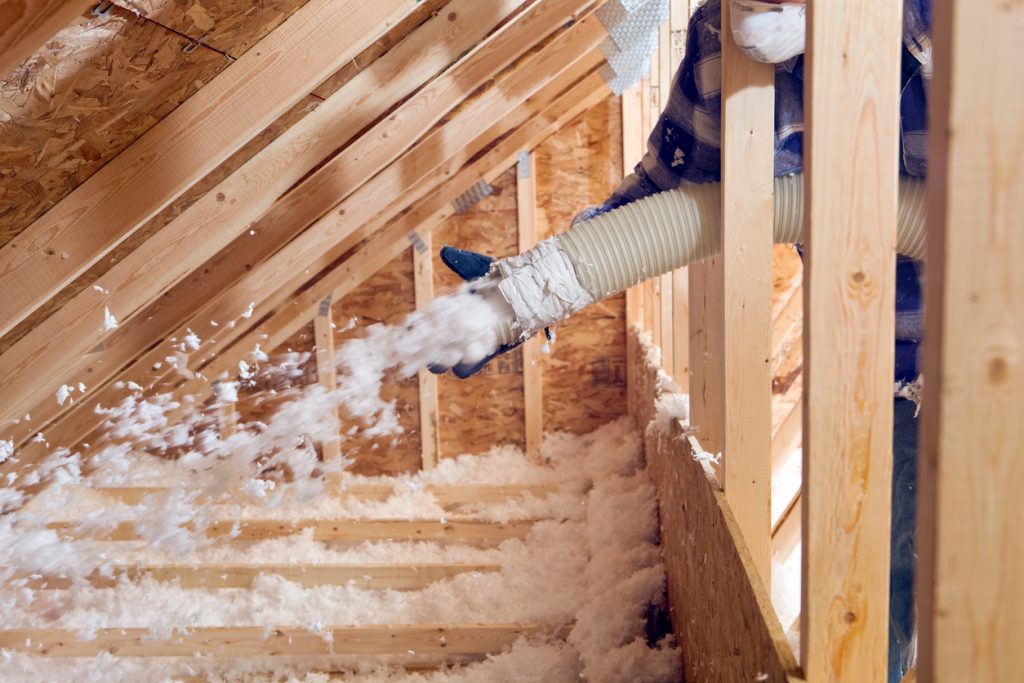 How Adding Insulation Helps Your Home
Attics are a significant source of home energy loss. For this reason, adding more attic insulation to your home can make a huge impact on its comfort and energy efficiency, especially if your attic is lacking in insulation now. Older homes in particular tend to have only about 3-6 inches of attic insulation, which is well under the 10-14 inches recommended by Energystar.gov. In addition, many newer homes have only standard levels, which fall below most current building codes. By ensuring your home has the correct amount of attic insulation, you'll be able to reduce energy costs by restricting to flow of heat out of your home.
The Importance of an Attic Energy Inspection
It's a good rule of thumb to check your attic insulation at least every five years. If it's been longer than that for your attic, fall is a great time to have a professional roofer perform an energy efficiency inspection of your attic. For just $89, the team at Muth & Company Roofing will perform a thorough inspection and provide you with an immediate assessment of your home's insulation value. Plus, if we recommend roof repairs or new insulation products, the $89 inspection fee can be applied toward any attic-related work within 30 days of your inspection! To know exactly what you're getting, here's what an attic energy inspection by Muth & Company will cover:
Check the depth of the existing attic insulation and calculate the R-value.

Inspect the intake and exhaust vents to make sure there are no obstructions.

Check all bathroom fans, pipes and stacks to make sure they're venting properly.

Ensure that your gable vents are closed off or properly screened.

Inspect ceiling can lights to make sure they're properly protected in the attic.

Deliver a complete printed report, including any recommendations.
Schedule an Attic Insulation Inspection
Don't make the mistake of letting your heating bills (and heating dollars) go through the roof this winter. Take advantage of the great deal offered by Muth & Company by giving us a call today at (614) 682-3060 to schedule your complete attic insulation inspection for only $89! We serve the entire Columbus metro area.