While there's a lot that's wrong with our world, there are also a lot of good people doing what they can to make their little corner of the world a better place! Recently, Muth Company Roofing had the opportunity to participate in a special program sponsored by our local Sunny 95 radio station: the Rising Star Scholarship program, which chooses seven kids who've done wonderful things in the nonprofit world. Our 2018 Rising Star is Kinley Strohl!
Where It All Started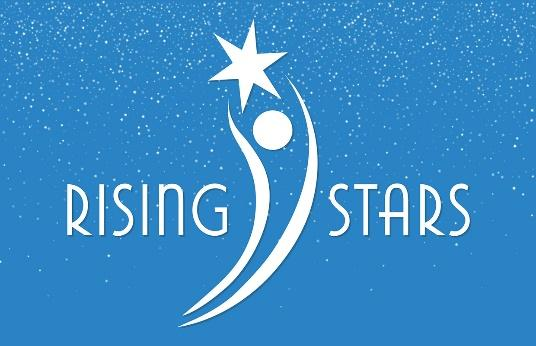 Kinley's mother shared a little about what inspired Kinley in the first place. "Kinley knows all too well what it's like to spend time at Nationwide Children's Hospital and what a great attention-diverter the craft cart can be! Kinley was diagnosed with Acute Lymphoblastic Leukemia in 2011 when she was 6 and the crafts were the favorite part – helping her get through chemotherapy and a bone marrow transplant. She's 12 now and doing GREAT! While she's glad that the tough days of chemo and radiation are over, she never forgets those that are still being treated there."
How One Young Woman is Making a Big Difference
Kinley decided to create Kinley's Krafts as a way to give back to all the kids still in the hospital, giving them something to do while receiving treatment. Kinley's Krafts collects both monetary and crafting donations and delivers craft supplies to the kids on the Hematology/Oncology and Transplant floors. Craft Drives are hosted through various businesses, churches, Girl Scout/Boy Scout troops, birthday parties, etc., all over the Columbus area, and donated to Kinley to deliver to Nationwide Children's Hospital.
Kinley makes about four deliveries a year to the recreational therapist at the Hospital, providing basic craft supplies from glitter glue, Play-Doh and coloring books, to craft kits, construction paper, stickers and more. To learn more about Kinley's Krafts or how to start a craft drive in your area, visit Kinley's Krafts on Facebook.
A Legacy of Caring
At Muth Company, we care about more than lining up the next roofing project. We take pride in supporting worthy causes in our community, which is why we recently decided to contribute to Kinley's cause. We were very pleased to present this inspirational young woman with a $1,000 check to use for Kinley's Krafts, along with a basketful of crafts. If we had more people like Kinley in the world, it would definitely be a much better place!
If you want a roofing company that cares, don't hesitate to call Muth Company at (614) 682-3060 for all your roofing needs.
Muth & Company Roofing is a certified Master Elite Contractor through GAF servicing Columbus, Ohio and the surrounding area including Westerville, Delaware, Worthington, Dublin, Bexley, Gahanna, New Albany, and nearby communities. Muth & Company provides roofing installation services, as well as gutter installation, gutter replacement, gutter repair, attic insulation, skylight installation, and roof repair. We're proud to offer metal roofing installation and metal roof financing services.
We use quality, feature-rich products including GAF American Harvest Shingles as well as the full GAF roofing system to deliver superior protection and warranties. If you're in need of an experienced, trusted roofing or gutter company in the Columbus, Ohio region, don't hesitate to call Muth & Company for a free estimate at (614) 682-3060 today!