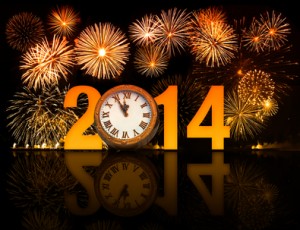 It has been a great 21st year at Muth & Company! We dubbed 2013 as the "Year of Training," and made great strides toward boosting our training programs. Some include:
Installation training.
First aid & CPR.
Understanding your customer's needs.
Fall protection and ladder safety.
We feel there is more to do, so we will continue our training efforts in 2014 and beyond. We will also be developing a program where each employee will be assigned to one of our Columbus roofing divisions – Shingles, Metal, Rubber/Low-Slope, Gutters or Insulation – and be responsible for becoming a master in that division. We know there is a lot more to do to service our customers better.
This year, Muth & Company was one of only 127 contractors in the country to receive all three of the prestigious 2012 GAF Master Elite™ Excellence Awards. These coveted industry awards recognize our dedication to quality Columbus roofing system installations as well as our commitment to continuous improvement and superior customer service.
Other highlights of the year included our partnerships with various nonprofit endeavors around Columbus. During National Volunteer Week, it was our privilege to participate in an amazing project, the 2013 Home of Hope Columbus Blitz Build. We installed a top-quality GAF roof on both the house and the detached garage located on 18th Street in Columbus. We applaud Habitat for Humanity MidOhio, Nationwide Children's Hospital and WBNS-10TV for their outstanding organization of this effort, and look forward to more involvement in future Habitat builds.
We also had fun helping other local organizations including Wolves Inc. (the athletic booster club of Worthington Kilbourne High School), PetPromise, the Humane Society of Delaware County, Westerville Area Resource Ministry (WARM), Helping Hands of Harlem Township, Big Walnut Friends Who Share and Helping Hands of Galena. We're proud to be part of a community where so many work to care for people and animals in need, and to make Columbus a better place to live!
Overall we had a great year, and look forward to an even better 2014. We wish you and your family a year filled with joy, peace and prosperity.