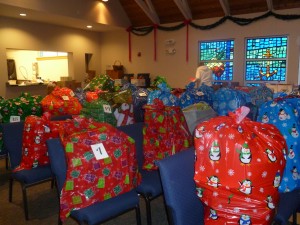 Today we're turning the spotlight on another of the local non-profits featured in our holiday "Give Where You Live" fundraiser. Helping Hands of Harlem Township is just one of the organizations that makes up SidebySide Outreach, a group of churches and community organizations in Galena and Harlem Township that pool their energy and resources to help fellow Big Walnut neighbors in need. "We want to be good neighbors and make a difference in our community," says Judy Sharpe-Kosmatka, Missions Chair for Harlem Road UMC.
In addition to Helping Hands, other organizations involved in SidebySide Outreach are Harlem Road United Methodist Church, Galena UMC, Church of the Saviour UMC, New Albany UMC and the Sunbury Community Library.
One of the group's current focus areas are families who live in the Westerville Estates Mobile Home Park. Donations of food and funds are being used to help these neighbors through the Christmas season and the upcoming winter, when heating bills can break a family's budget.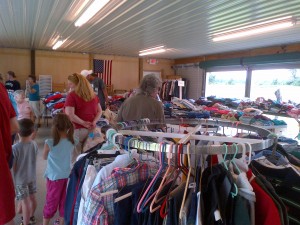 Again this holiday season, Helping Hands is also sponsoring children and filling their wish lists for Christmas. "Along with that, we are providing a huge food box to each family," says Sharpe-Kosmatka. "We'd love to receive donations of non-perishables such as peanut butter, jelly, mac-n-cheese meals, cereal, pancake mix (water mixture only), canned corn and canned green beans."
Click here to visit Muth's Facebook page and vote for Helping Hands of Harlem Township on the contest page. Each vote equals $1 that we will donate to this worthwhile cause. The winning group (humans or animals) will split an additional minimum donation of $500 from Muth & Company!