According to the U.S. Department of Energy (DOE), the typical home can lose up to 45% of its overall energy through poor ventilation and insulation. As a homeowner, we know you don't want energy to simply go to waste. The good news is there is a way to make sure this doesn't happen. To ensure your roof provides solid protection against energy loss and other problems, enough ventilation and insulation are key.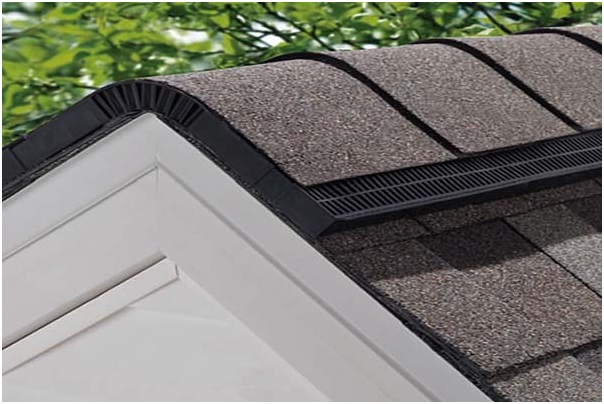 About Roof Ventilation and Insulation
The condition of your home's roof will improve through adequate ventilation. In fact, the National Roofing Contractors Association points out that one of the biggest players in a roof system is proper ventilation. Without it, heat and moisture will easily build up in the attic area. This may lead to rotting and damage to various parts. Inadequate ventilation can also result in higher energy costs.
The requirements for proper attic ventilation vary depending on your home or building's situation. These include exposure to shade, humidity, sun, and other elements. The general ventilation formula is based on the length and width of your home's attic area. To better understand your ventilation requirements, consult Muth & Company today.

Get the Best Ventilation and Insulation Services
Muth & Company Roofing has been serving Ohio households and businesses since 1992. We design our roofing systems with ridge vents and intake vents under the roof eaves. This enables proper airflow into your attic. This way, we can prevent heat and moisture from building up. We also provide excellent insulation services.
Our Columbus roofing contractors are trained to conduct energy efficiency inspections and make insulation recommendations based on the needs of your home. With our ventilation and insulation services, you can enjoy lower energy bills over the long term.
A healthy roof makes a healthy home. To get started with an inspection, call Muth & Company Roofing today at (614) 682-3060 and we will be ready to assist you.
Muth & Company Roofing is a certified Master Elite Contractor through GAF servicing Columbus, Ohio and the surrounding area including Westerville, Delaware, Worthington, Dublin, Bexley, Gahanna, New Albany, and nearby communities. Muth & Company provides roofing installation services, as well as gutter installation, gutter replacement, gutter repair, attic insulation, skylight installation, and roof repair. We're proud to offer metal roofing installation and metal roof financing services.
We use quality, feature-rich products including GAF American Harvest Shingles as well as the full GAF roofing system to deliver superior protection and warranties. If you're in need of an experienced, trusted roofing or gutter company in the Columbus, Ohio region, don't hesitate to call Muth & Company for a free estimate at (614) 682-3060 today!