We at Muth & Company Roofing are always looking to provide our customers with the best options for their roofing. That is why, when it comes to roofing, we only trust GAF, North America's largest manufacturer of commercial and residential roofing. As a certified MasterElite contractor, we can install the entire range of top quality GAF roofing products on any home. Let us help you choose the best GAF shingles for your home's style and your budget; here's the Ultra-Premium Designer Series:
Grand Canyon Lifetime Designer Shingles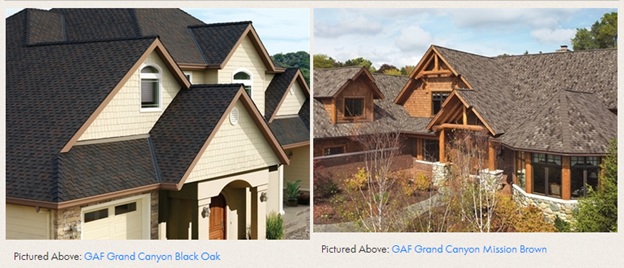 If you want the depth and dimension of a rugged wood-shake look, your best option is the Grand Canyon shingle. Each shingle is artisan-crafted and combined with oversized tabs and dimensional designs that results in a sophisticated, elegant, classic, natural look. They are designed with Advanced Protection Technology, and Stain Guard Protection that not only ensure high performance but also a look that stays as good as new even after years of enduring different weather conditions. Because GAF Lifetime Designer shingles are only a fraction of the cost of traditional slate, wood shakes, or expensive metal roofing, you can enjoy all these amazing benefits without you having to break the bank.
Camelot Lifetime Designer Shingles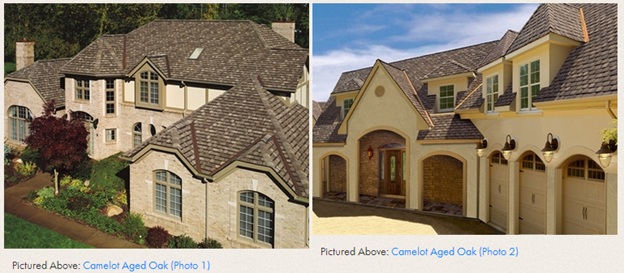 They are designed to be elegant and durable at the same time, Camelot Lifetime Designer shingles may be the finest ever made. With a specially formulated color palette designed to accentuate each shingle's natural appeal, your home is sure to be a timeless beauty. Furthermore, this type of shingle is tough as nails. It can, up to a significant extent, withstand torrential rains, high winds, heavy snows, and the hottest days, as it is designed with an Advanced Protection Technology that guarantees durability as well as longevity.
You can choose between these two Ultra-Premium Designer Series roofing system if you want to have a beautiful looking home that will surely be the envy among the neighborhood. If you are living in Columbus, Westerville, Delaware, Worthington, Dublin, Bexley, Gahanna, New Albany, and the nearby communities in Central Ohio, you can certainly rely on Muth & Company Roofing, Central Ohio's number one roofer!
Muth & Company Roofing is a certified Master Elite Contractor through GAF servicing Columbus, Ohio and the surrounding area including Westerville, Delaware, Worthington, Dublin, Bexley, Gahanna, New Albany, and nearby communities. Muth & Company provides roofing installation services, as well as gutter installation, gutter replacement, gutter repair, attic insulation, skylight installation, and roof repair. We're proud to offer metal roofing installation and metal roof financing services.
We use quality, feature-rich products including GAF American Harvest Shingles as well as the full GAF roofing system to deliver superior protection and warranties. If you're in need of an experienced, trusted roofing or gutter company in the Columbus, Ohio region, don't hesitate to call Muth & Company for a free estimate at (614) 682-3060 today!