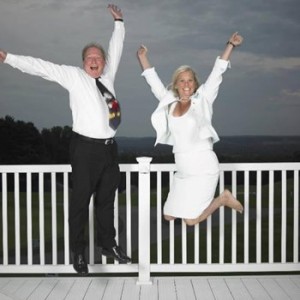 "There's not always tomorrow." That's what I was thinking again and again on Monday as I sat at the memorial service celebrating the life of my buddy, Eric Grubbs. Eric was a colleague and a close family friend who unexpectedly passed away on July 1st of a heart attack. He was only 55.
Eric and I shared a mutual connection through the construction industry. He worked for Allied Building Products for 27 years, eventually becoming Regional Vice President. You didn't remember Eric because of his title though; it was his incredible energy and character that stuck with you. Eric was an amazing leader, friend, husband and father. He loved with his whole heart, and gave 160% to everything he took on – both in work and play.
Our family had many fun times with Eric and his wife, Kristi. Our daughter, Codie, thought of Eric as a father figure and mentor. His dream was to travel to Australia, so we were planning a family trip in 2016 with Eric and Kristi after Codie graduates from high school. It's a trip that we will still make, just without our good friend.
Eric's memorial service was unlike many others. Of course there were tears, but it was mostly a celebration of life. We shared stories of how Eric had touched our lives, laughed about the quirky things he did, and remembered his infectious laugh and big hugs.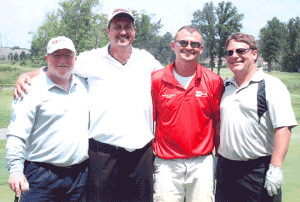 A few days before I learned of Eric's death, Gina, Codie and I took my niece, Vivian, and her boyfriend, to Kings Island. We don't see Vivian and Mason often because they live out of town. I had thought about spending the day at the office instead, closing down the books for the month of June. I'm so glad I didn't make that choice, because time is short, and there's not always tomorrow.
I hope you'll take time to do the same. Treasure every moment, enjoy every event, and love your friends and family without regret – like there's no tomorrow.
Through the rest of the summer, Muth & Company will be featuring #FriendsandFamilyFriday on our Facebook and Twitter pages, with ideas for fun activities you can do with your friends and family in the Columbus area. We hope it will inspire you to make special memories, and spend quality time with those you love.
It's what Eric would have wanted.