We at Muth & Company Roofing understand that Central Ohio residents will need a much tougher roofing system to withstand Central Ohio's often sporadic weather conditions. It's a good thing that GAF, the top leading roofing manufacturer has IMPACT Resistant Series shingles that offers superior protection against the hottest summers, the coldest winters, and everything in between:
Grand Sequoia Lifetime Designer Shingles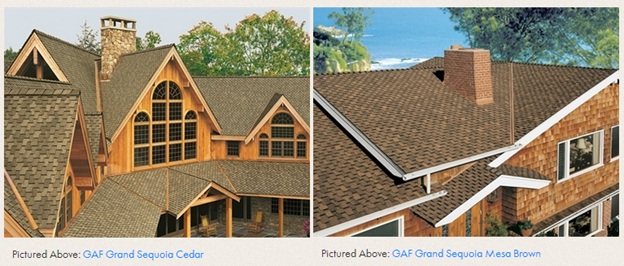 The rugged wood-shake look is definitely one of the most desired roofing options among homeowners, not only here in Central Ohio but across the US. It's probably because of its elegant classic look that can enhance any home's curb appeal. However, it also comes with a price. The major drawback to most homeowners is that wood shakes are expensive and costly to maintain. Fortunately, GAF's Grand Sequoia shingles provides the same style and elegance as the traditional wood shakes but without the snag. It is a true elegance meets performance at an affordable price.
Timberline ArmorShield II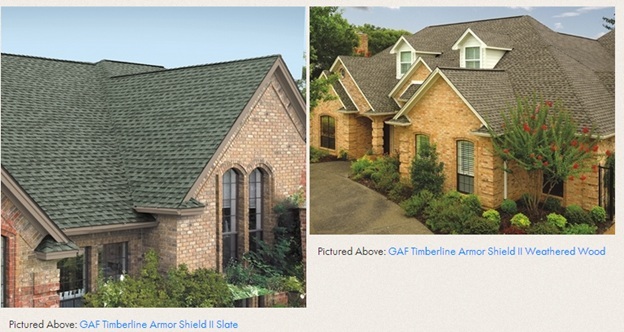 GAF's Timberline ArmorShield II shingles are made for superior protection and durability. A roof that would be able to withstand severe weather conditions with minimal maintenance is ideal. Because each shingle meets Class F wind rating from Underwriters Laboratories— the highest rating possible, combined with Dura Grip Adhesive seals, each shingle tightly and reduces the risk of shingle blow-off. These shingles are warranted to withstand maximum wind gusts of up to 130 mph. Timberline ArmorShield II shingles also went through a grueling impact test and passed it in flying colors; making this roofing option the best against hailstorms.
So if you're interested in enhancing your home's strength against the forces of nature, call Muth & Company Roofing now and ask for any of these two outstanding roofing systems. We provide excellent service and products to residents from Columbus as well as in Westerville, Delaware, Worthington, Dublin, Bexley, Gahanna, New Albany, and the nearby communities in Central Ohio.
Muth & Company Roofing is a certified Master Elite Contractor through GAF servicing Columbus, Ohio and the surrounding area including Westerville, Delaware, Worthington, Dublin, Bexley, Gahanna, New Albany, and nearby communities. Muth & Company provides roofing installation services, as well as gutter installation, gutter replacement, gutter repair, attic insulation, skylight installation, and roof repair. We're proud to offer metal roofing installation and metal roof financing services.
We use quality, feature-rich products including GAF American Harvest Shingles as well as the full GAF roofing system to deliver superior protection and warranties. If you're in need of an experienced, trusted roofing or gutter company in the Columbus, Ohio region, don't hesitate to call Muth & Company for a free estimate at (614) 682-3060 today!