Muth & Co. Roofing July Newsletter
Welcome to our first monthly newsletter. Each month we'll be sending along helpful tips to keep your home and roof safe, events around Central Ohio your family will want to go see, and have a few laughs. Please pass this along to friends and family as well. And thank you for being a part of the Muth & Co. Roofing family!
Chad Muth on NBC4's Daytime Columbus!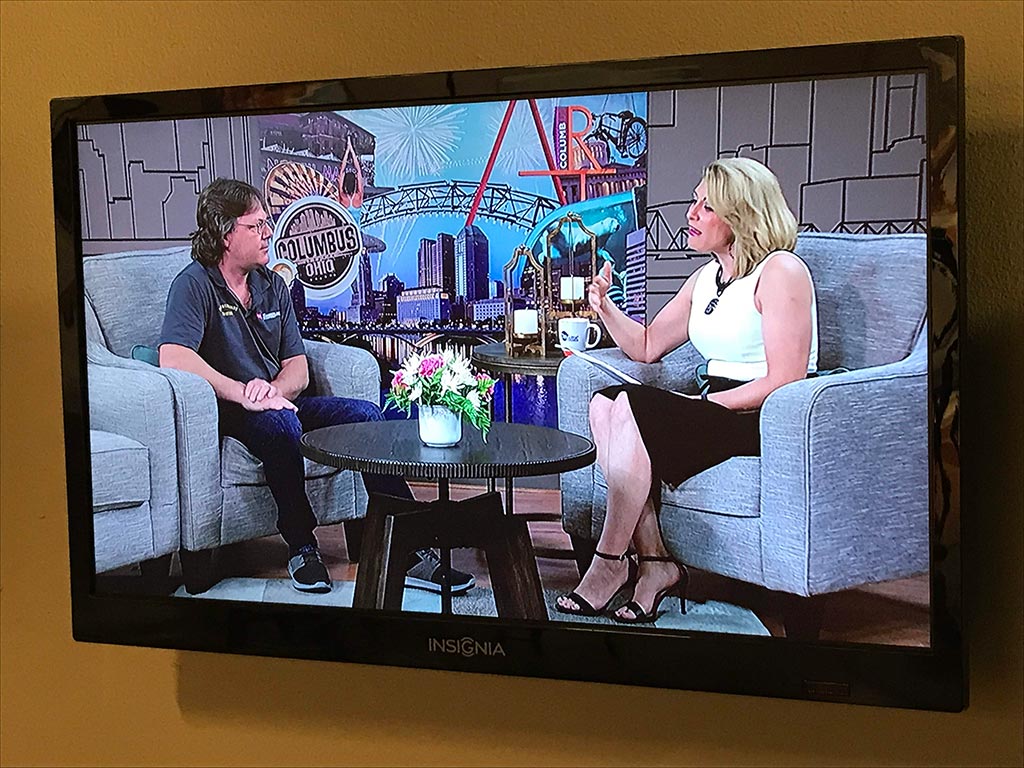 Chad was recently a guest on Daytime Columbus, talking about the extensive training their roofers go through to make sure your roof is installed properly.
Knowing how important manufacturer certification is, Muth & Company Roofing is the roofing contractor Columbus, Ohio, homeowners can trust with their roofing systems.
For the best-trained Columbus roofing installers – plus gutter covers, attic exhaust vents, attic intake vents, and bath or dryer vents, choose Muth & Company Roofing!

Jazz Ribs Fest
Along the Scioto Mile, enjoy hot ribs and cool jazz on two stages all weekend long!
Friday, July 19 – Sunday, July 21

Franklin County Fair
Located in the heart of Hilliard, Ohio.
Friday, July 13 – Saturday, July 20
The Ohio State Fair
The Ohio State Fair is one of the largest State Fairs in the United States.
Wednesday 7/24 – Sunday 8/4

Westerville Music & Arts Festival
The 46th Annual Westerville Music & Arts Festival at Heritage Park, featuring live music, food, art and entertainment.
Friday, July 13 – Saturday, July 14
Muth Family Recipe
Ingredients You'll Need for Fruit Pizza
Refrigerated sugar cookie dough – for the crust layer. Or use the homemade recipe below.
PHILADELPHIA Cream Cheese – it makes the best frosting!
Granulated sugar – to sweeten the frosting.
Vanilla extract – for flavor.
Fresh fruit – the highlight of the recipe. It adds so much flavor and color!
Apricot preserves – for a nice sheen.
How to Make Fruit Pizza
Heat oven to 375 degrees. Butter a rimmed 12-inch pizza pan, line with parchment and butter
Crumble cookie dough over prepared pizza pan and spread into an even layer to completely cover bottom of pan.
Bake 13 – 14 minutes. Remove from oven and cool completely on a wire rack.
In a mixing bowl using an electric hand mixer whip cream cheese with sugar and vanilla until light and fluffy.
Spread evenly over cooled crust.
Top with fruit.
Whisk together preserves and water. Brush mixture over fruit.
You can serve right away or chill. Serve day prepared.
Just Joking Around
"I asked a Frenchman if he played video games.
He said, 'Wii.'"
I recently took a pole...
...and found out that 100% of the people in the tent were angry when it collapsed.
Bro, can you pass me that leaflet?
Brochure.