When it comes to things you should take care of in the new year, checking on your roof probably isn't at the top of your list. You probably don't think about your roof at all…until it starts to leak. But don't wait until your home is damaged by a failing roof to take care of the problem. Instead, take stock of it now to determine if a new roof is in your future. Here are some signs to look for that might mean trouble.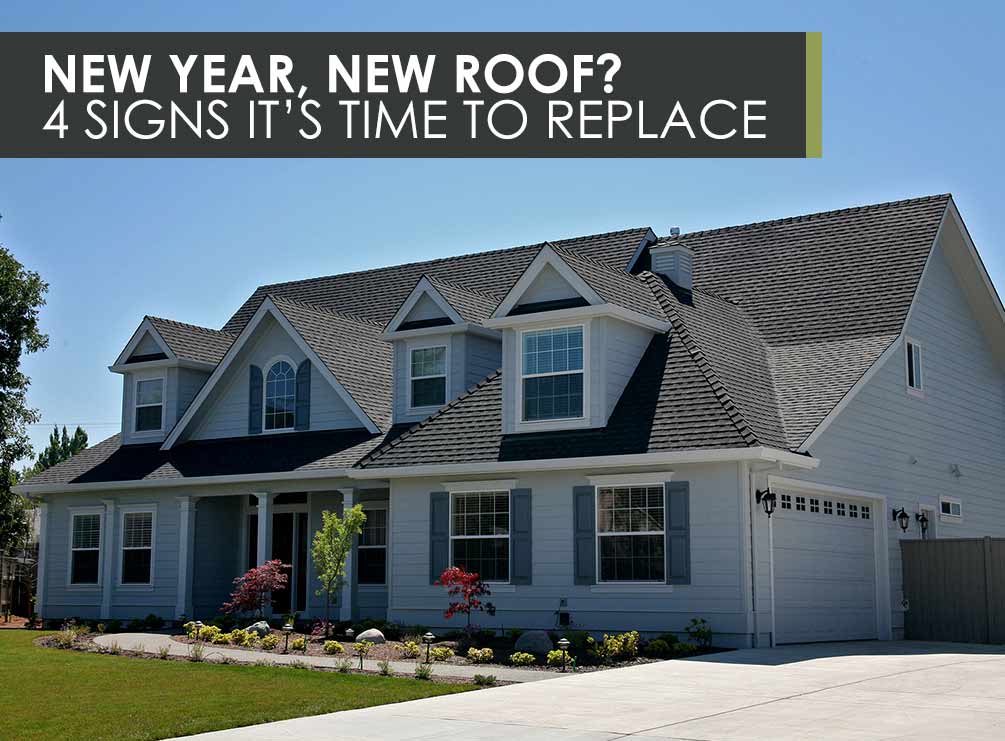 Signs in the Attic
You may not have realized it, but the first place you should start to check for roof damage is not your roof; it's your attic. Look under the eaves for streaks and stains that are indicators of a leaky roof. It is also a good idea to check for moisture in the insulation.
The Age of the Roof
Checking your records to determine the age of your roof, and the materials that it's made of, is a good way to determine if the roof could be nearing the end of its life. The most common type of roofing material is asphalt shingles, which average around 20 years of life, depending on weather conditions. Roofs that were laid down over a previous layer of shingles need to be replaced after 20 years.
Damaged Shingles
If you have shingles that are cracking, curling or buckling, there's a very good likelihood that your roof needs replaced. The same goes for dark patches or inconsistent color at various places on your roof, which are caused by granule loss from aging shingles. If you look in your gutters and notice an unusually large amount of granule build-up, you probably need a new roof.
Soft Spots
If your roof visibly sags or has areas that are soft, spongy or springy, this indicates that the underlying decking has weakened significantly. A roof that is this far gone should be replaced immediately, before it can cause further damage to your home.
For more information about an inspection or roof repair from Muth and Company Roofing, give us a call right away at (614) 682-3060. We are here to help!
Muth & Company Roofing is a certified Master Elite Contractor through GAF servicing Columbus, Ohio and the surrounding area including Westerville, Delaware, Worthington, Dublin, Bexley, Gahanna, New Albany, and nearby communities. Muth & Company provides roofing installation services, as well as gutter installation, gutter replacement, gutter repair, attic insulation, skylight installation, and roof repair. We're proud to offer metal roofing installation and metal roof financing services.
We use quality, feature-rich products including GAF American Harvest Shingles as well as the full GAF roofing system to deliver superior protection and warranties. If you're in need of an experienced, trusted roofing or gutter company in the Columbus, Ohio region, don't hesitate to call Muth & Company for a free estimate at (614) 682-3060 today!