If you've been paying attention, you may have noticed an increase in the use of metal roofing in recent years. Installing a metal roof is more complex than a standard shingled roof. Here at Muth & Company Roofing in Dublin, OH, we are proud to have professional roofers who have the skills and experience necessary for proper installation of this material. Here is a quick look at the many advantages that come with investing in a metal roof.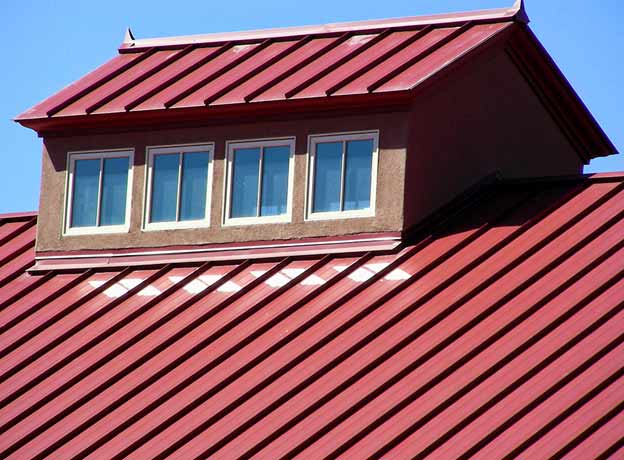 Impressive Strength & Durability
Metal roofing holds up well against all forms of weather, including extreme heat and cold. It won't crack, peel, curl or grow unsightly algae, so it's virtually maintenance-free. While most shingled roofs will last an average of 25 years before you have to replace them, metal roofs can last 50 years or more. With paint finishes that last a comparable length of time, it's easy to see why more and more homeowners are choosing metal roofs.
Outstanding Energy-Efficiency & Savings
Hot attics can add a lot of heat to your house, increasing your energy bills. One of the great things about metal roofing is that a high percentage of radiant energy is reflected off of the surface and away from your home, which makes your attic cooler and increases energy savings. Another way to save is through discounts on your homeowner's insurance. Many insurance companies offer this benefit because metal roofing is fire-resistant.
Dramatic Curb Appeal
If you're concerned that a metal roof might bring down the value of your home, research has shown that standing seam metal roofing actually increases the value and curb appeal of your home when it comes time to sell. Not only are metal roofs beautiful, the panels come in a wide variety of colors, so you can pick the perfect one to complement your home's exterior.
Muth & Company offers a 10-year workmanship warranty on labor and installation of metal roofing, so in the event you need roof repair in Gahanna, OH, simply call us at (614) 682-3060 to schedule a FREE repair estimate.
Muth & Company Roofing is a certified Master Elite Contractor through GAF servicing Columbus, Ohio and the surrounding area including Westerville, Delaware, Worthington, Dublin, Bexley, Gahanna, New Albany, and nearby communities. Muth & Company provides roofing installation services, as well as gutter installation, gutter replacement, gutter repair, attic insulation, skylight installation, and roof repair. We're proud to offer metal roofing installation and metal roof financing services.
We use quality, feature-rich products including GAF American Harvest Shingles as well as the full GAF roofing system to deliver superior protection and warranties. If you're in need of an experienced, trusted roofing or gutter company in the Columbus, Ohio region, don't hesitate to call Muth & Company for a free estimate at (614) 682-3060 today!